Graph
After compute, RS2 Interpret allows you to generate graphs for a variety of specific data. Available graphing options are under the Graph menu. They are also listed below, and you can see more details through the links:
In addition, if you have performed a Probabilistic Analysis, a few more graphing options are available under the Statistics menu. They are listed below, and more details can be found through the links.
Graph Data
With above graph options, you will most likely be first prompted to select data to plot. Then, in the Graph Data dialog, choose the data types on vertical and horizontal axes, and stages. Select Plot in the dialog, and the chart will be generated in a NEW WINDOW. See details for each option with above links.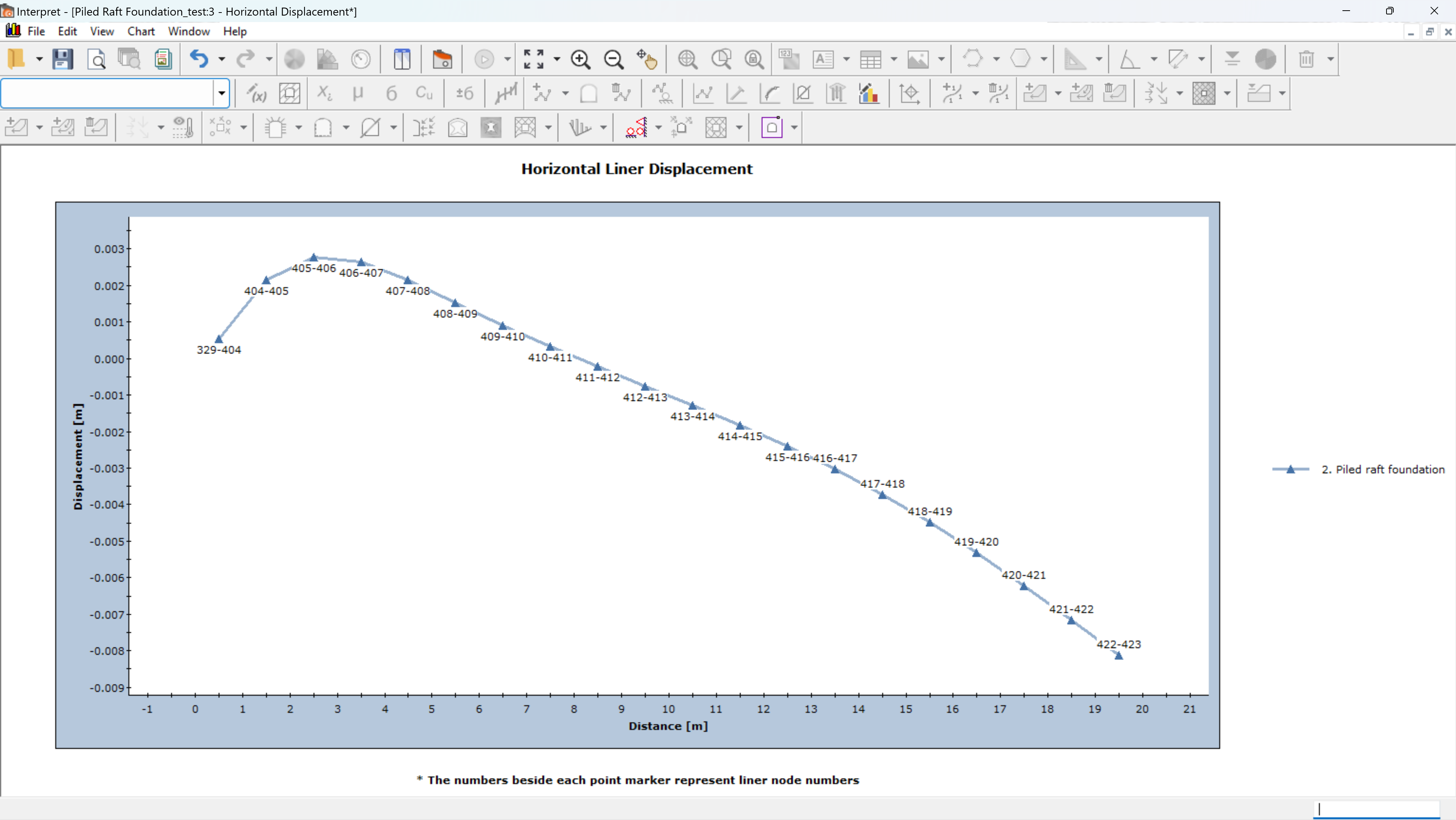 Chart Window Options
The generated graphs will be plotted in a new window in RS2 Interpret. Various options are available in the chart window:
Use the File and Edit menu for relevant options. The View menu options allows you to adjust the chart view, and to include the view to a report with the Add View to Report and Manage Report Views options.
The chart can be customized with the Chart Properties option from the Chart menu, toolbar, or from the right-click menu.
One or multiple actions can be undone or redone from the Toolbar or the Edit menu. See the Undo / Redo topic for more details.
Right-Click Shortcut
In the chart window, many options are also available in the right-click menu for customizing the graph display. To be mentioned, the chart data can be exported with the Copy Data and Plot in Excel options.
The Copy Data option copies the chart data to the clipboard, which can be pasted to other places, for example, an Excel file.
The Plot in Excel option launches the Microsoft Excel program and plots the current chart with data automatically.
Auto Update
In RS2 Interpret, charts are auto updated. It means that, after a graph is plotted, if:
the model is then re-computed and generates new results, in RS2 Modeller, or (and)
changes are applied in RS2 Interpret (e.g., the location or discretization of a material query has changed),
the chart will be automatically updated with the new results in the chart window. See the RS2 Interpret topic for more detail about auto update.
NOTE:
If the chart is no longer valid with applied changes, a label of "No Data" will be shown to the chart title.
When charts are updated, the zoom location will be reset to default.