Slide3
Slide3
Slide3 is a 3D slope stability analysis software  based on our best-selling Slide2 software. With Slide3 most of the analysis features found in Slide2 are now available in full 3D, including complex geology, anisotropic materials, loading and support.
Applications
Help yourself to a comprehensive database of product support.
Created in 2017, Slide3 (formerly "Slide3") is a new tool that allows geotechnical engineers to calculate the factor of safety of complex 3D slope stability geometries that 2D models cannot fully simulate. Model advanced geometries like landslides, MSE walls, slopes supported by soil nails, and more.
With Slide3, users can calculate failures in any direction without the need for defining the direction in advance, increasing efficiency in modeling and analysis.
Computing large models can take time, but with advanced parallel processing, Slide3 runs analyses over 10x faster than competitors.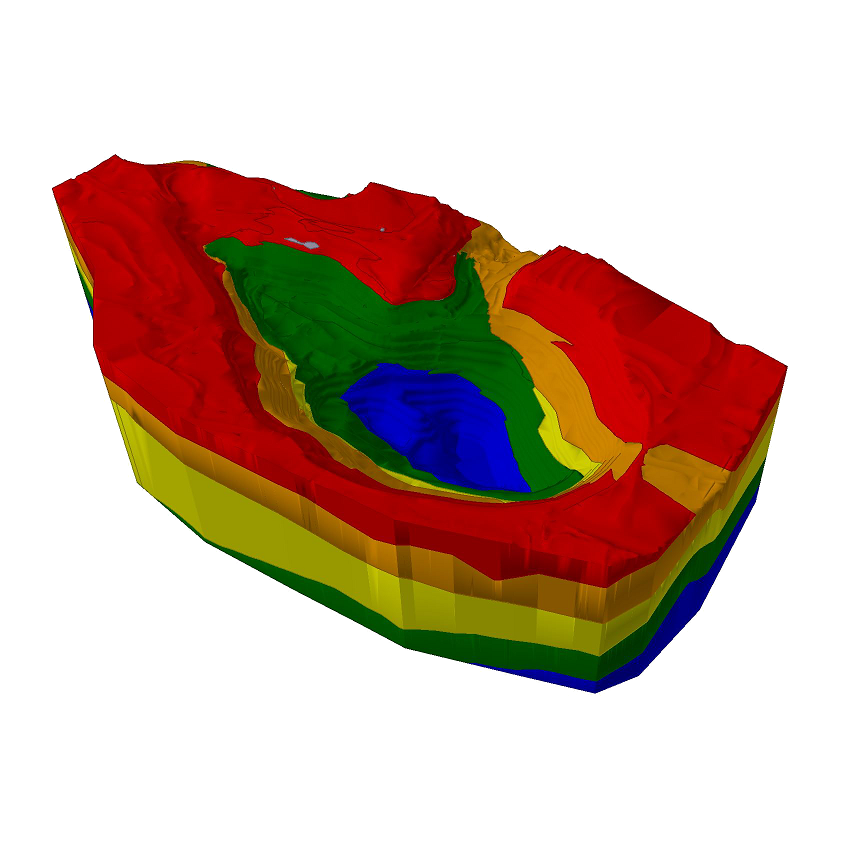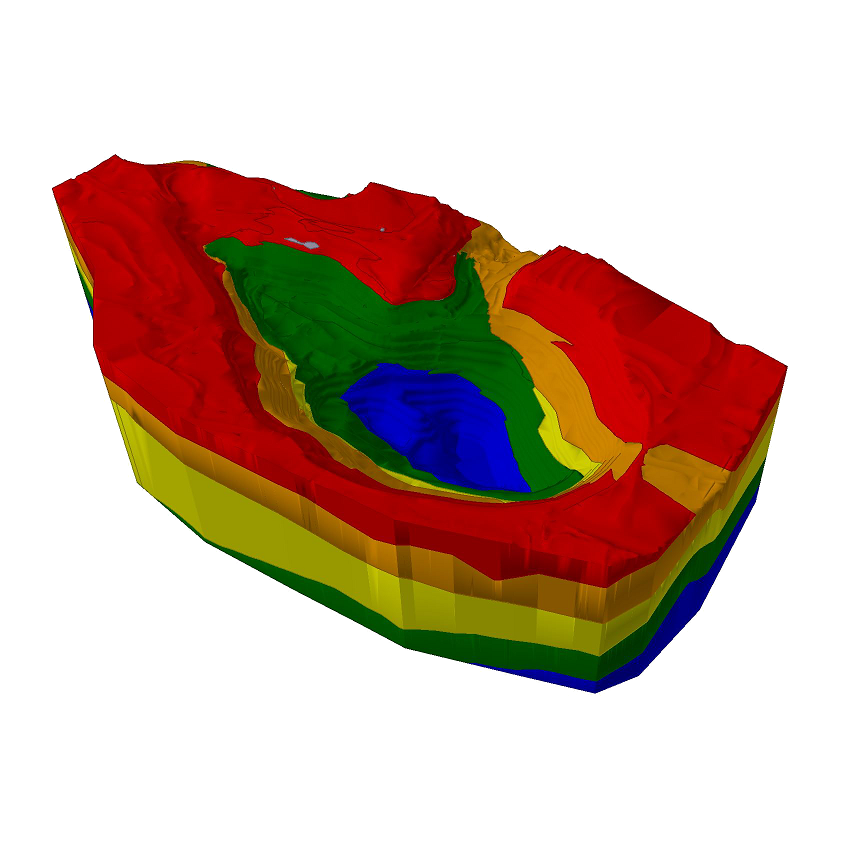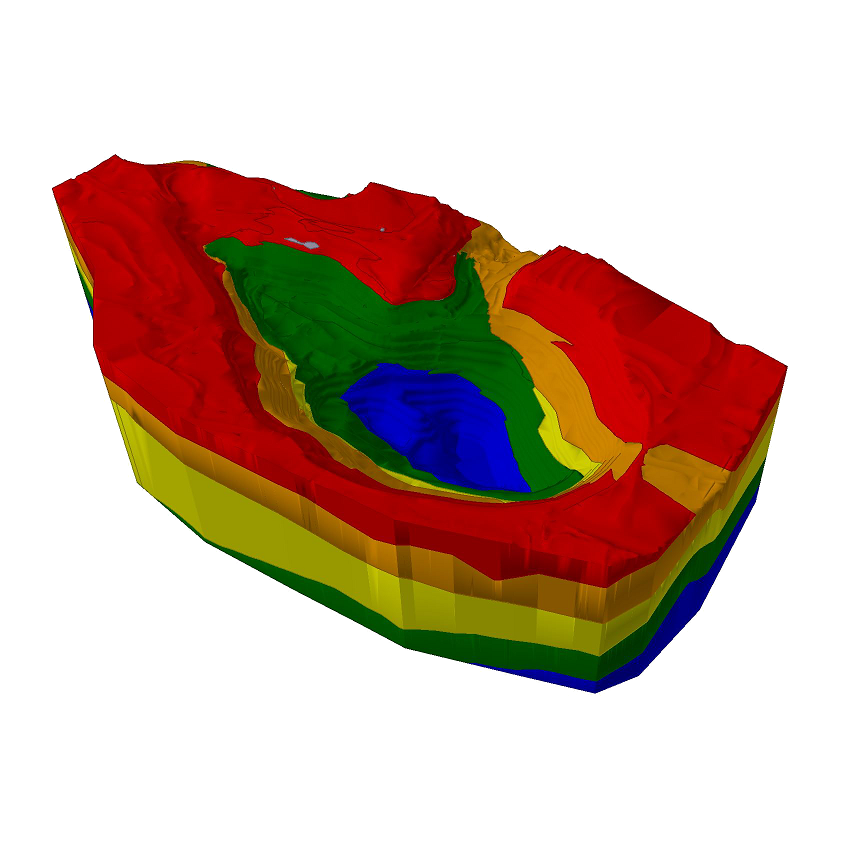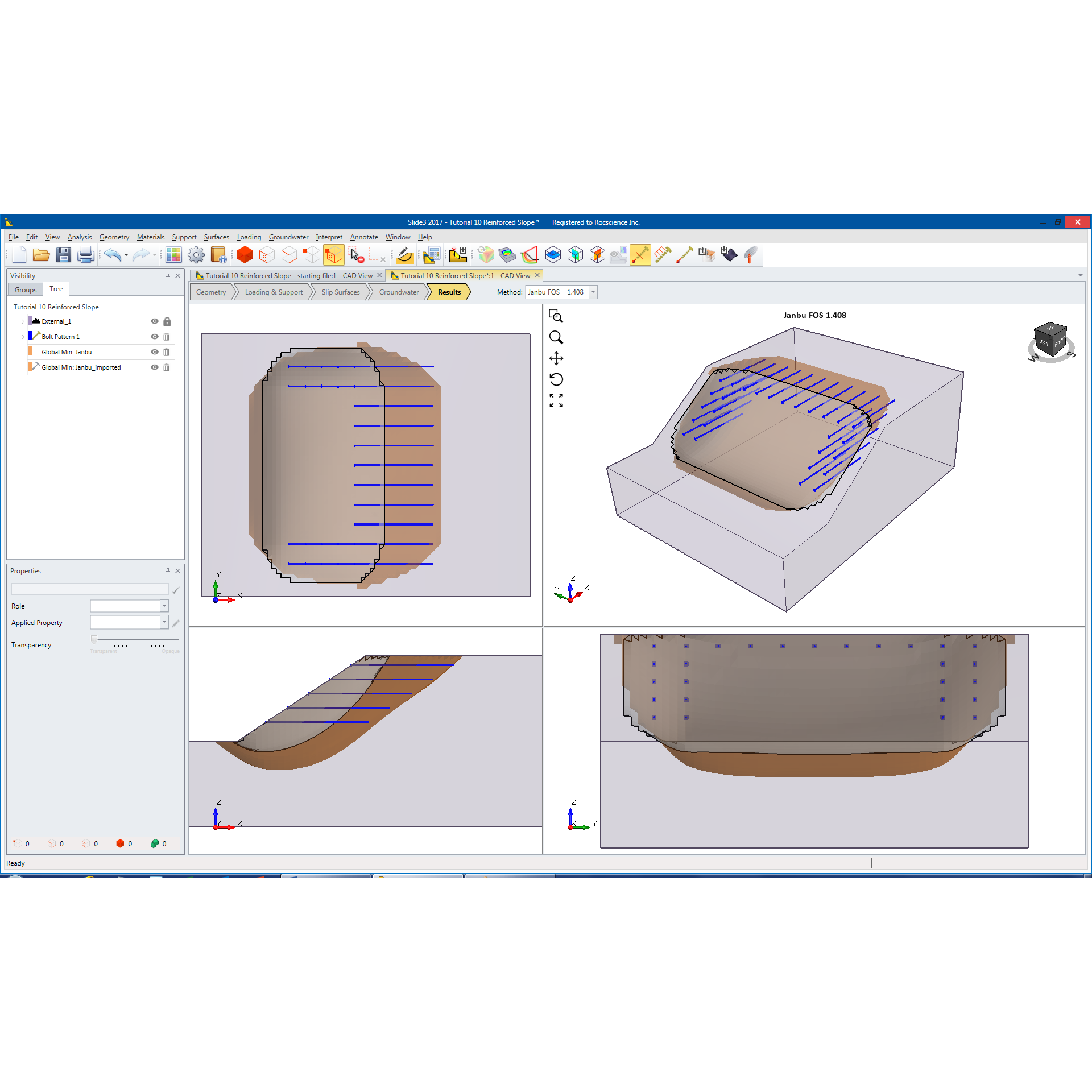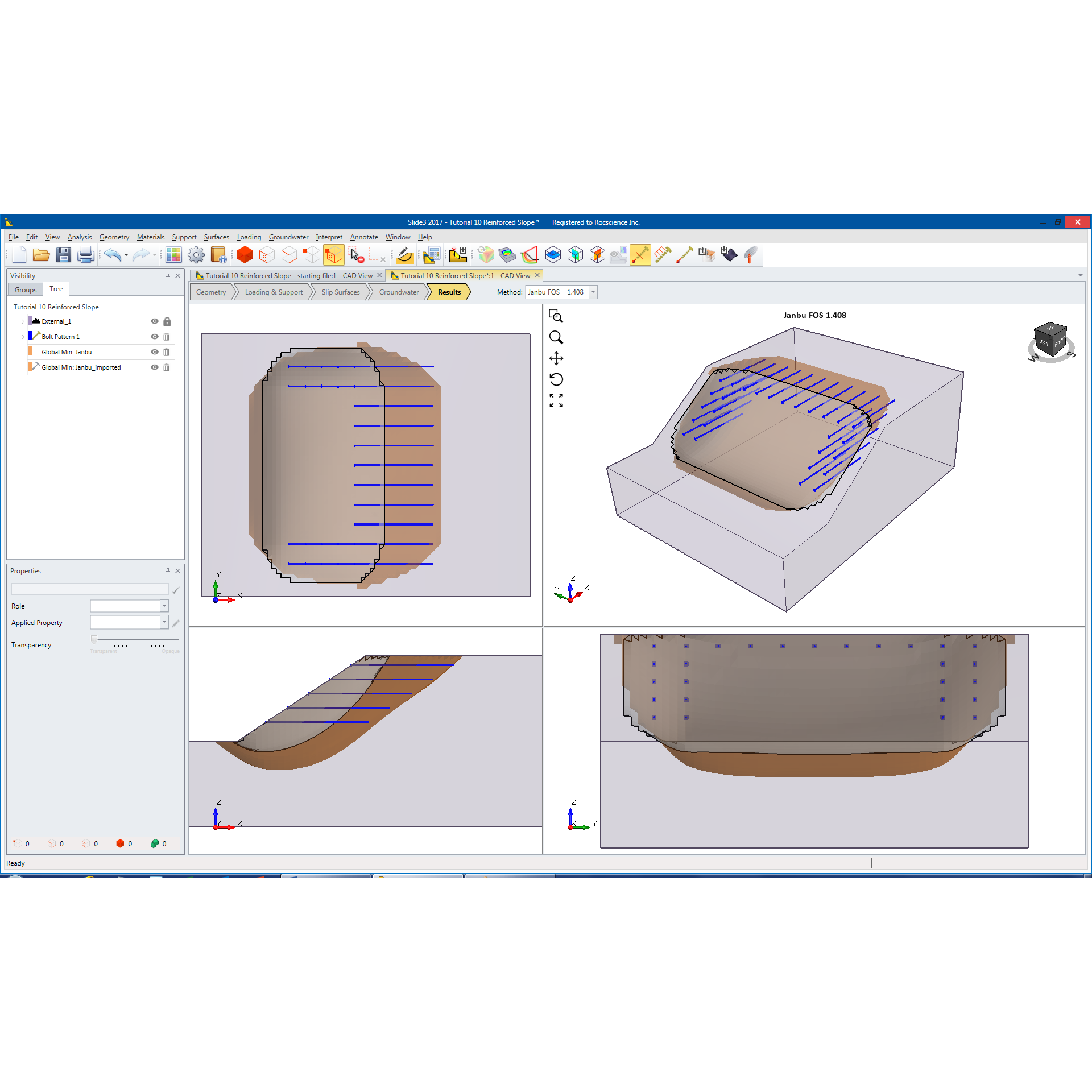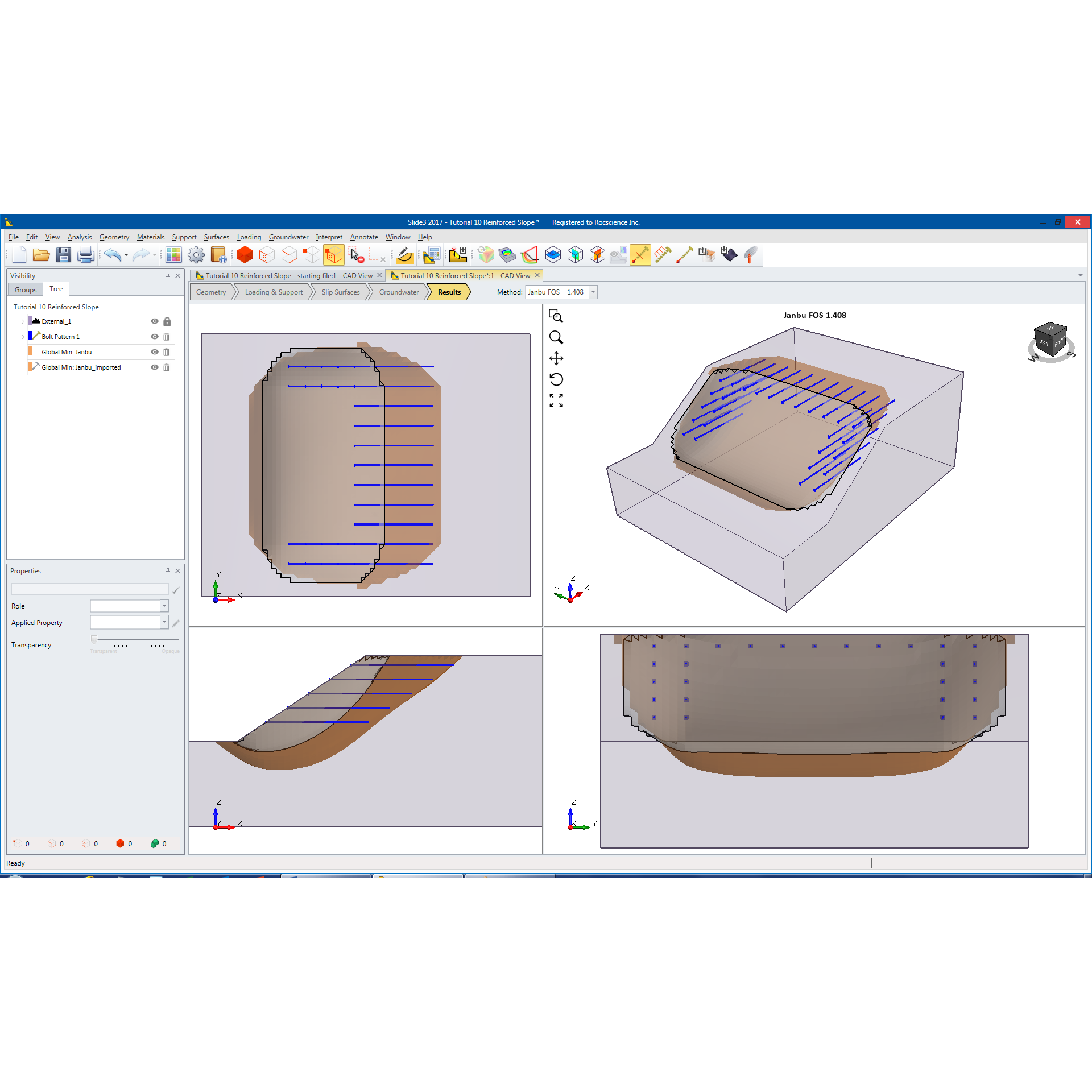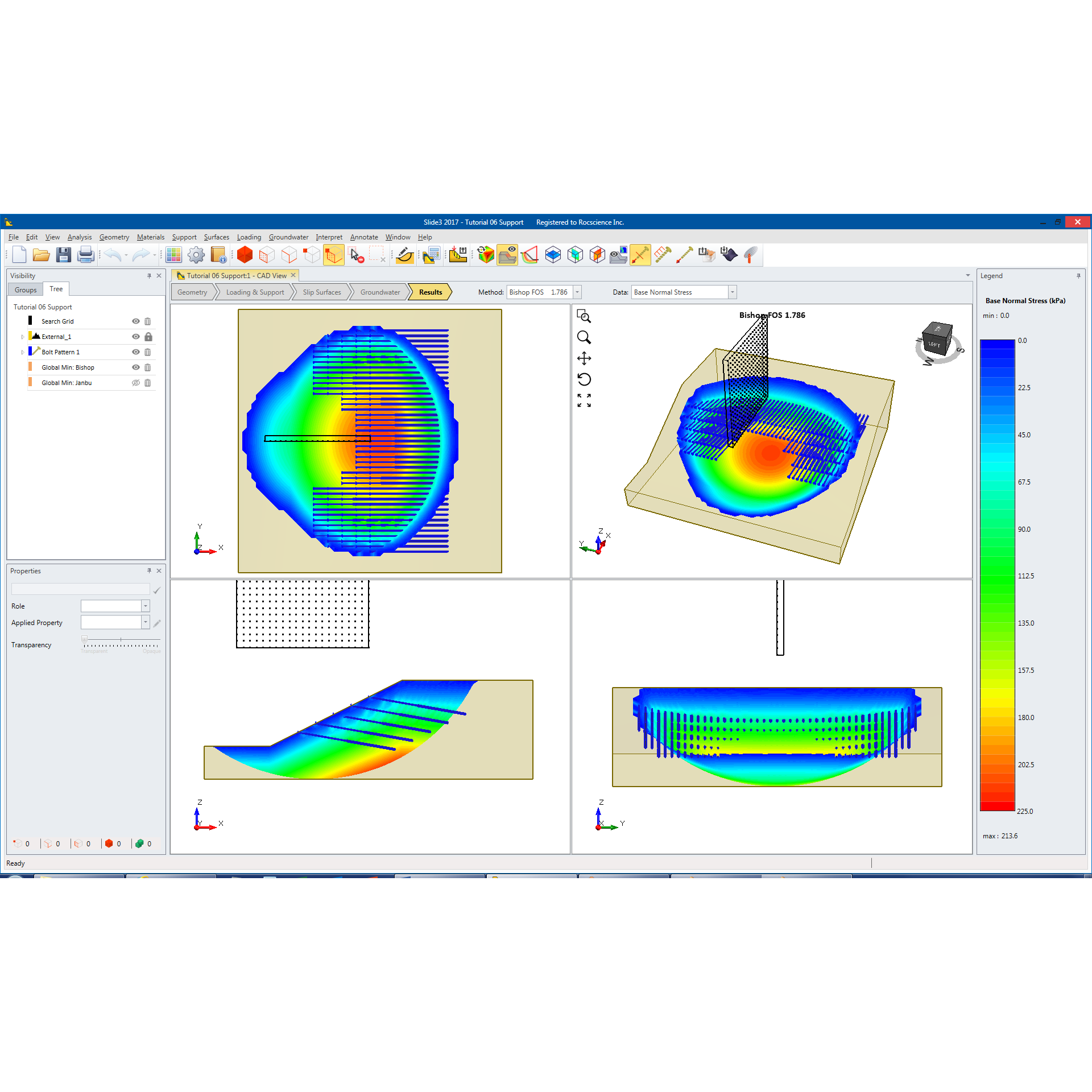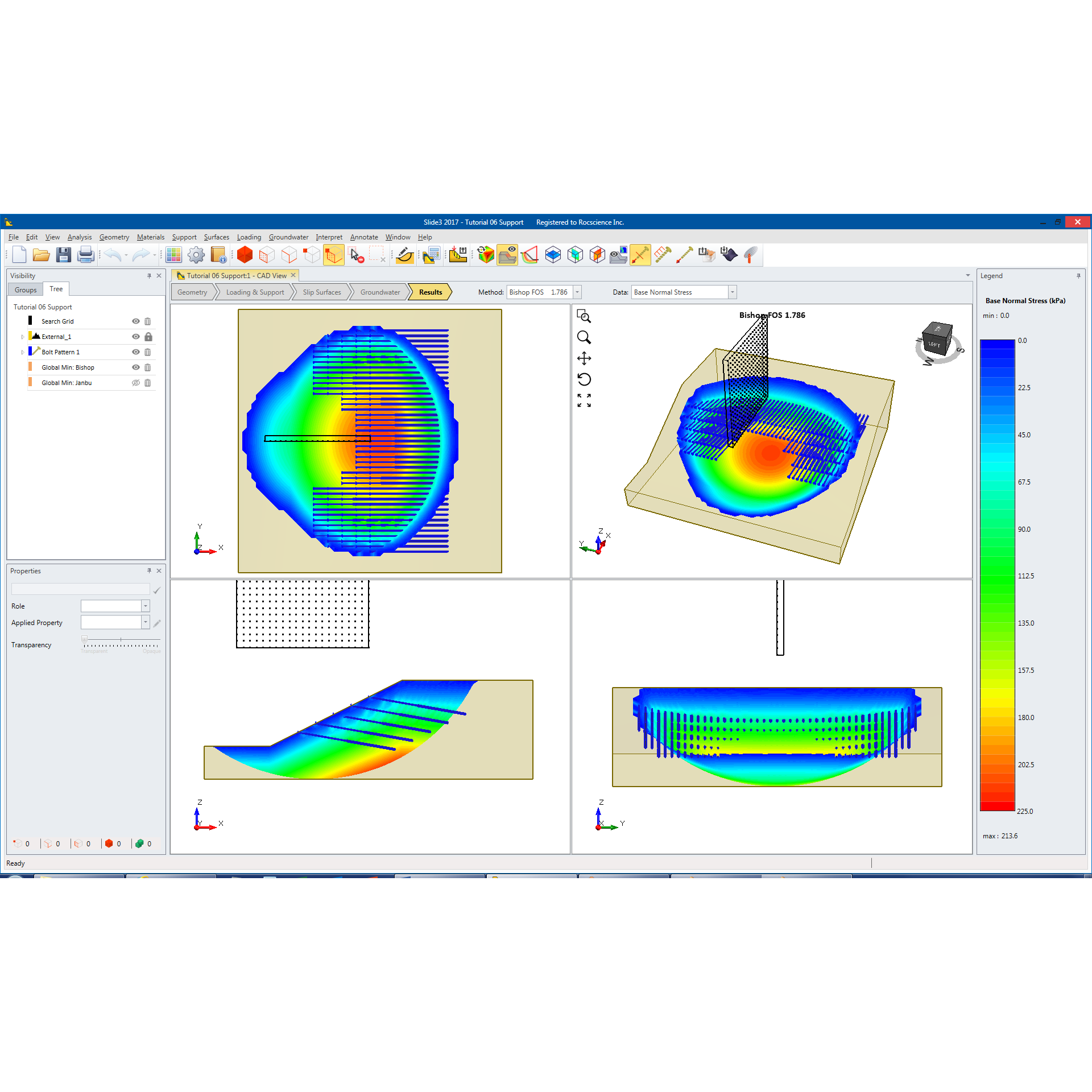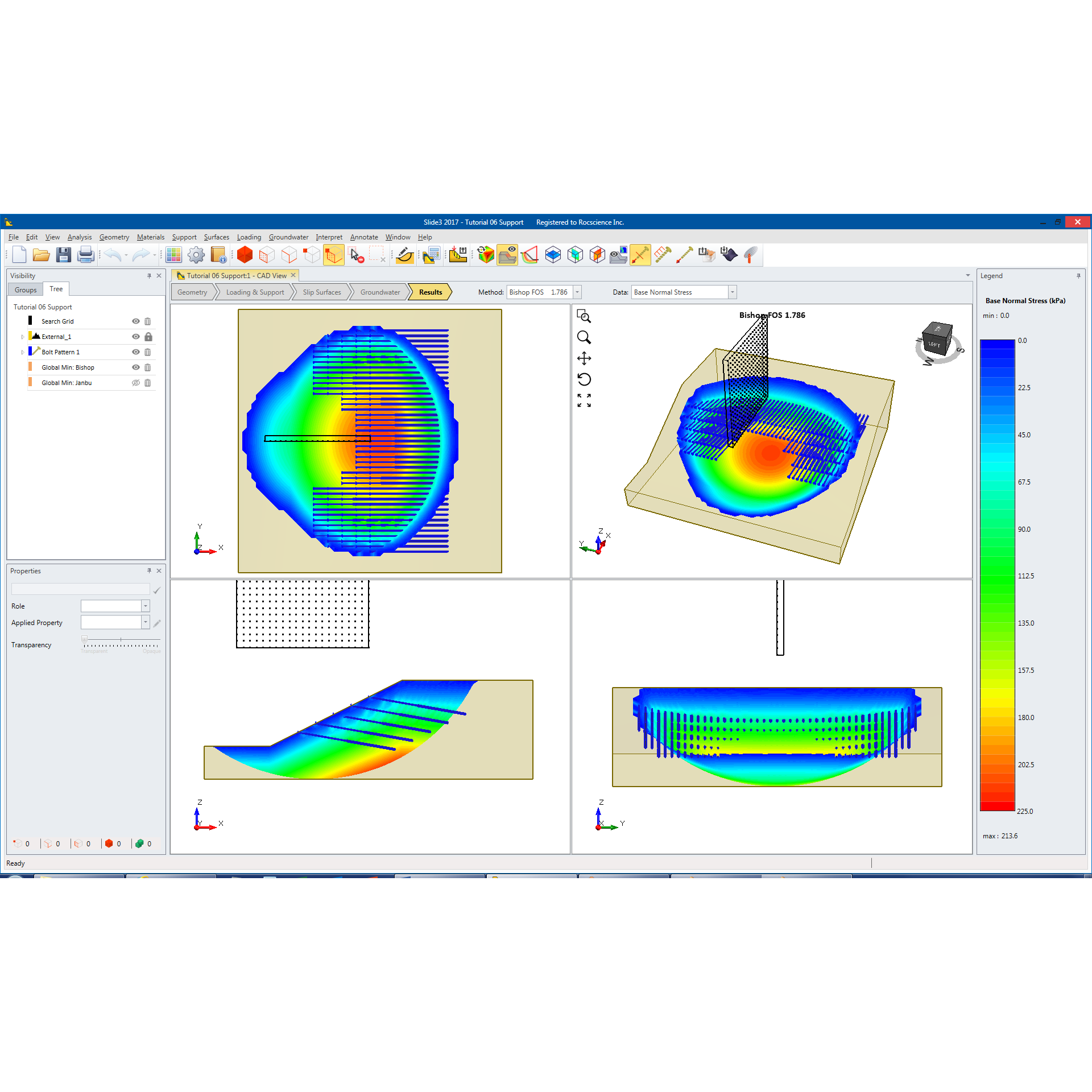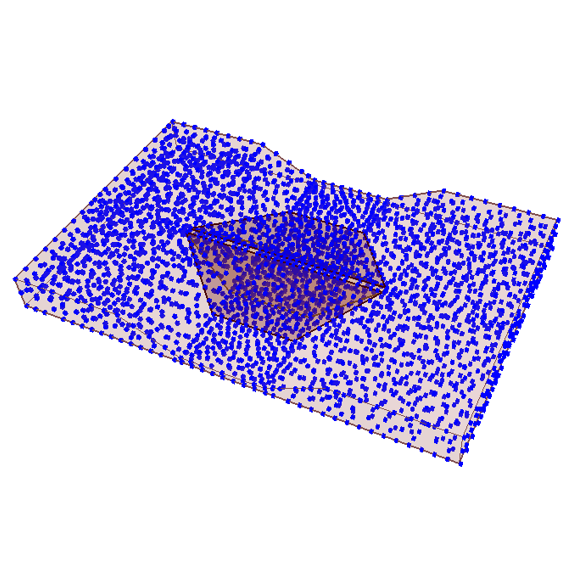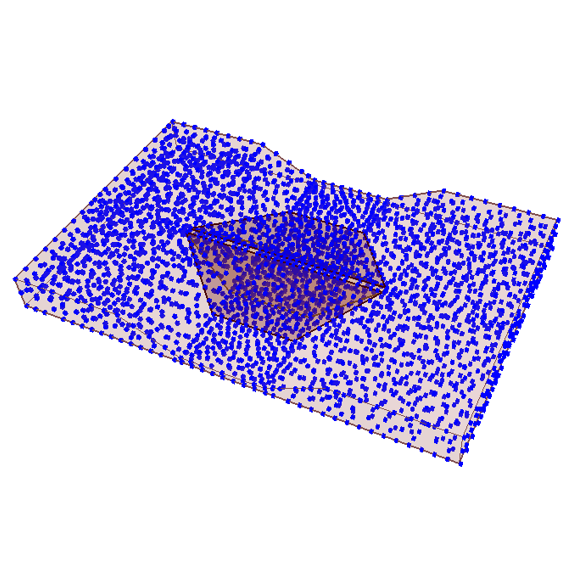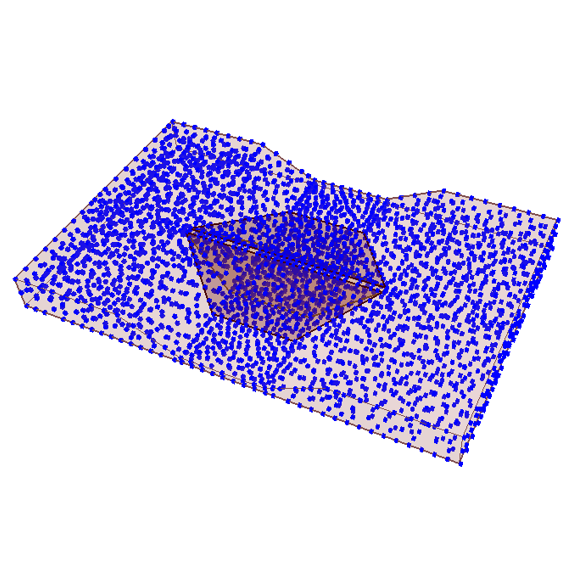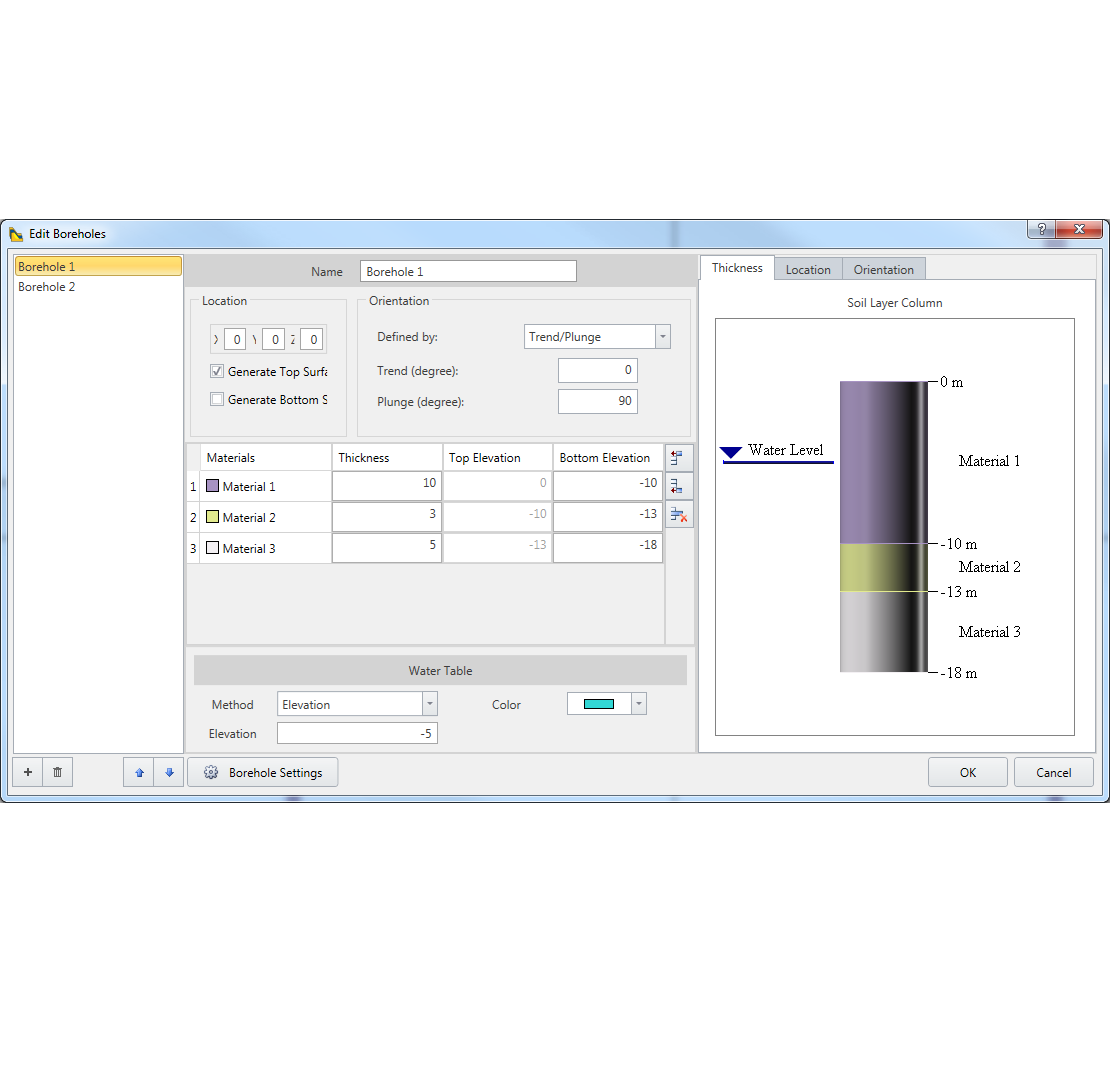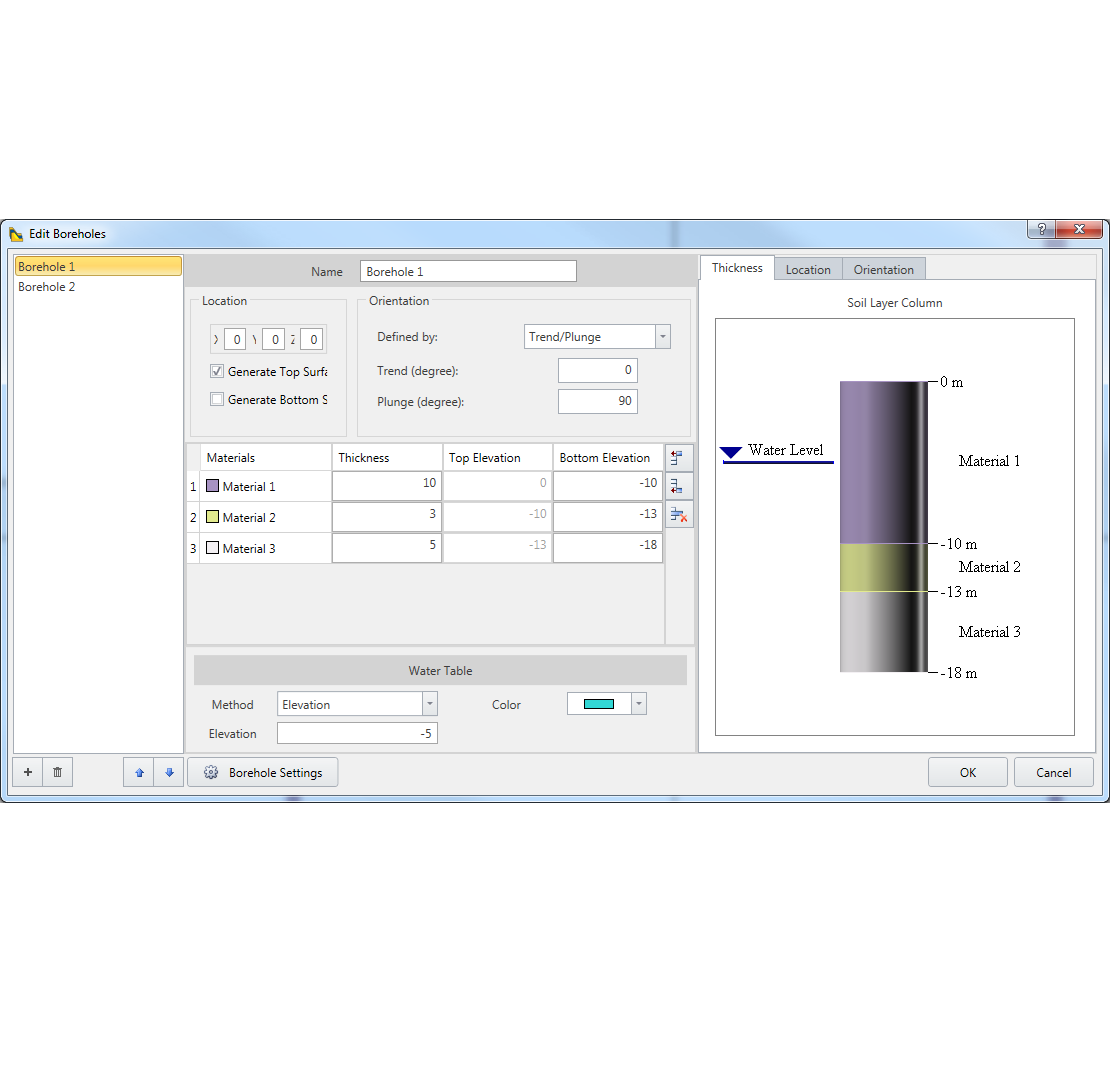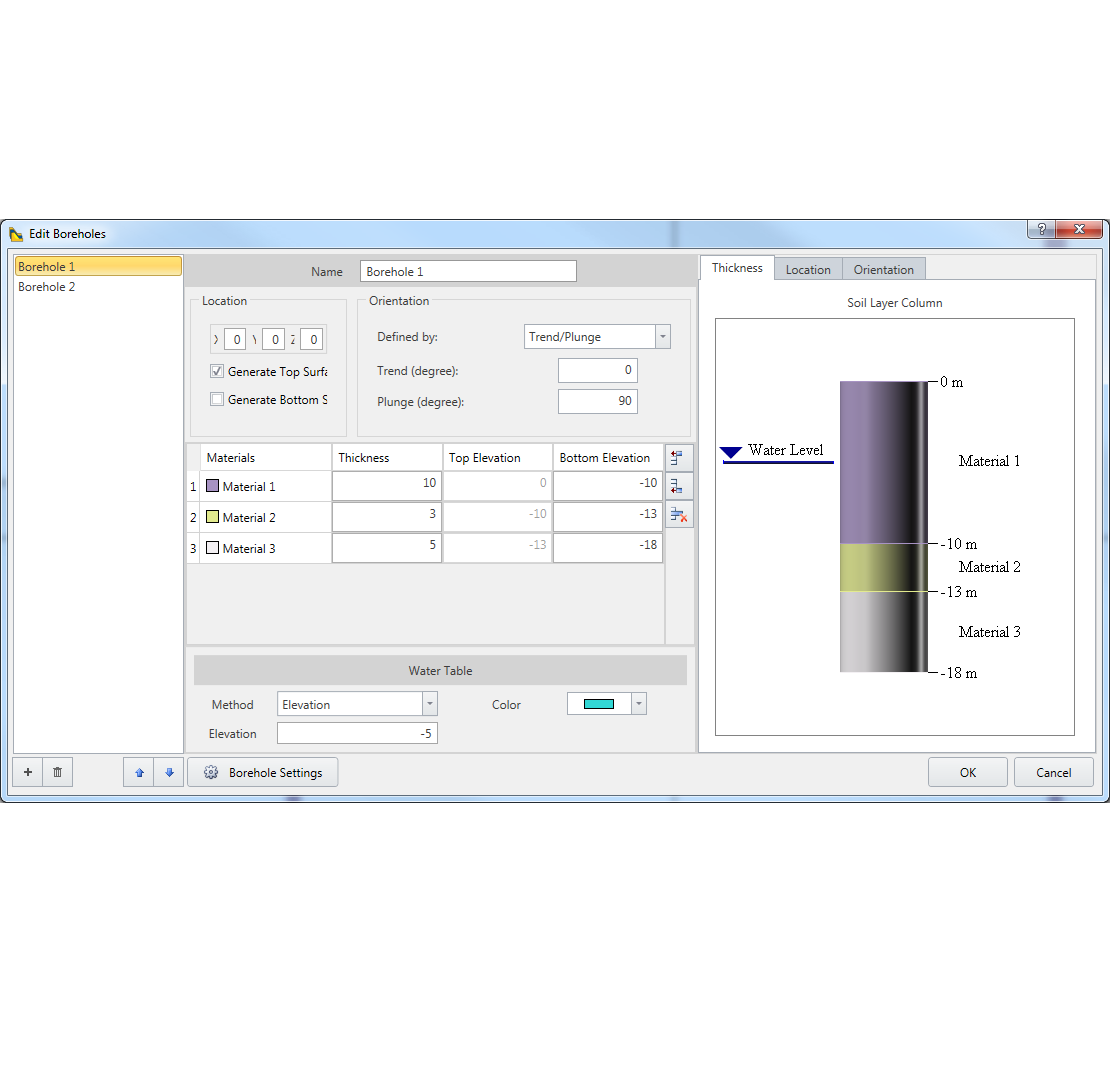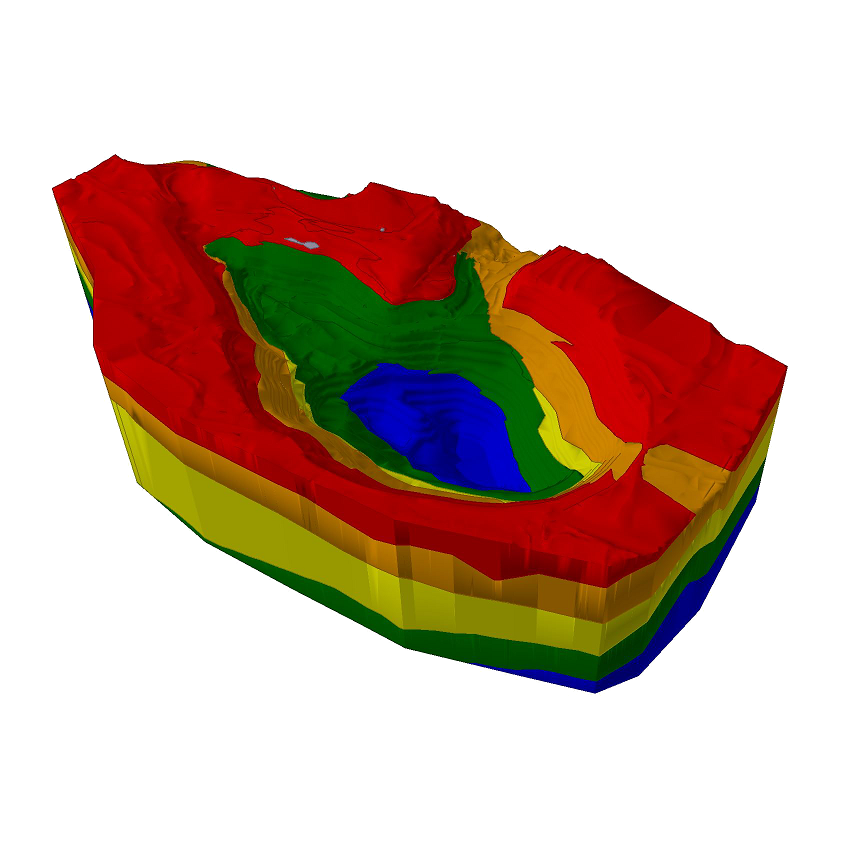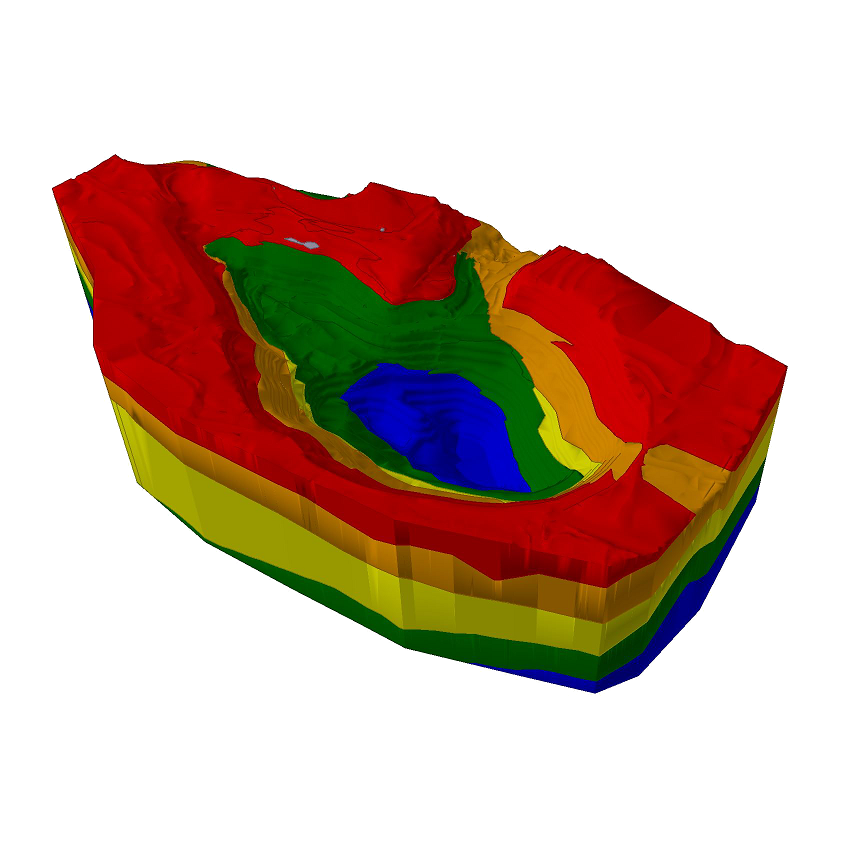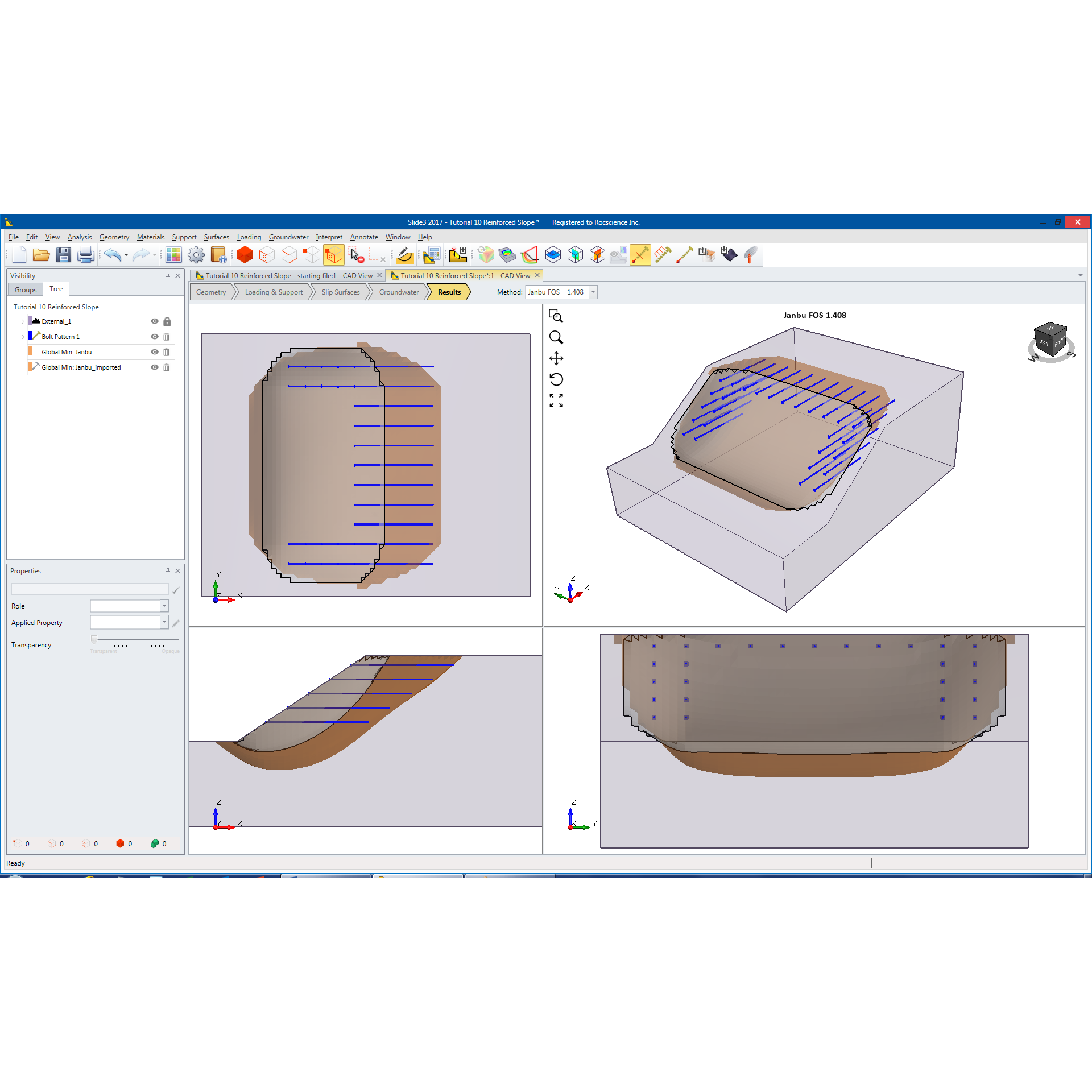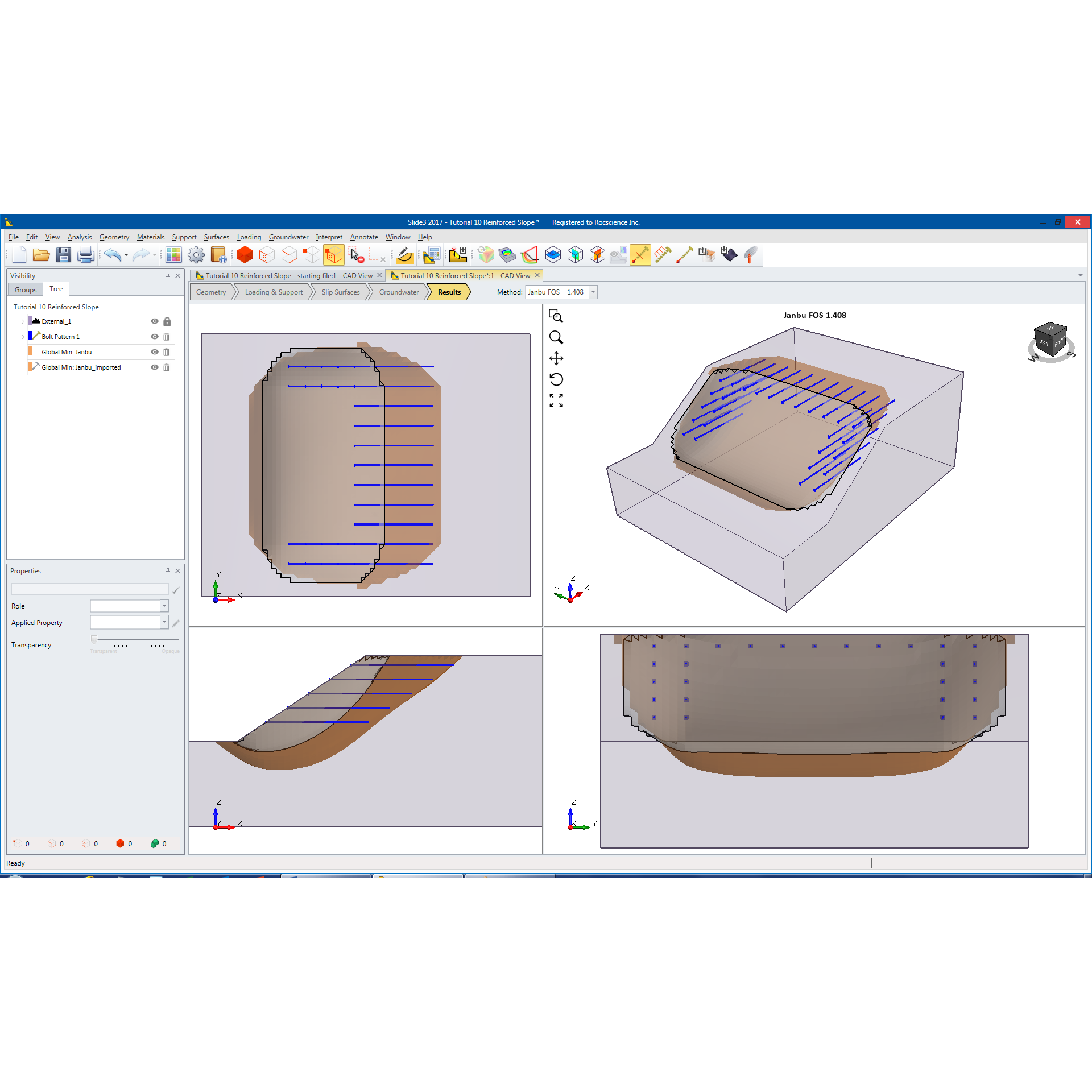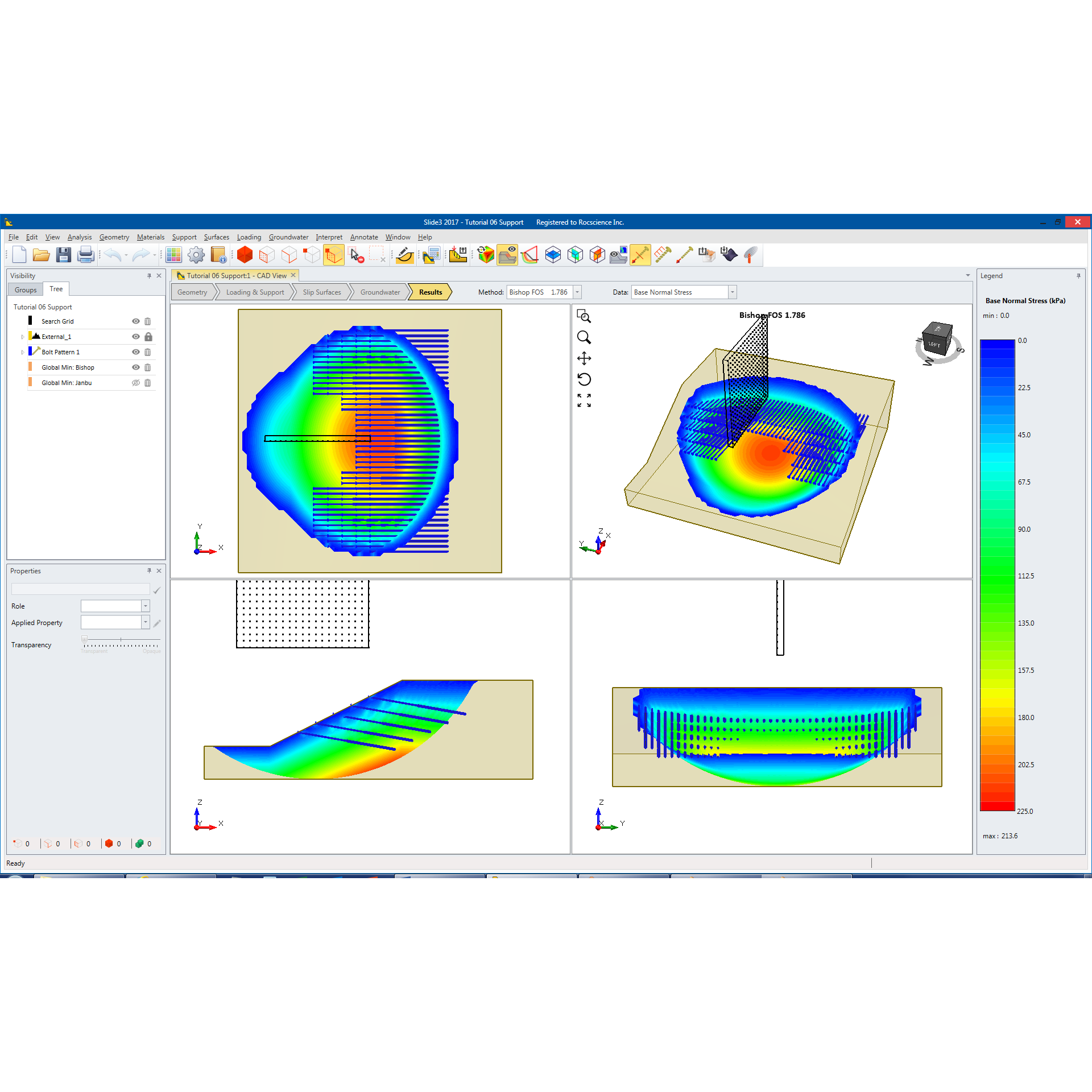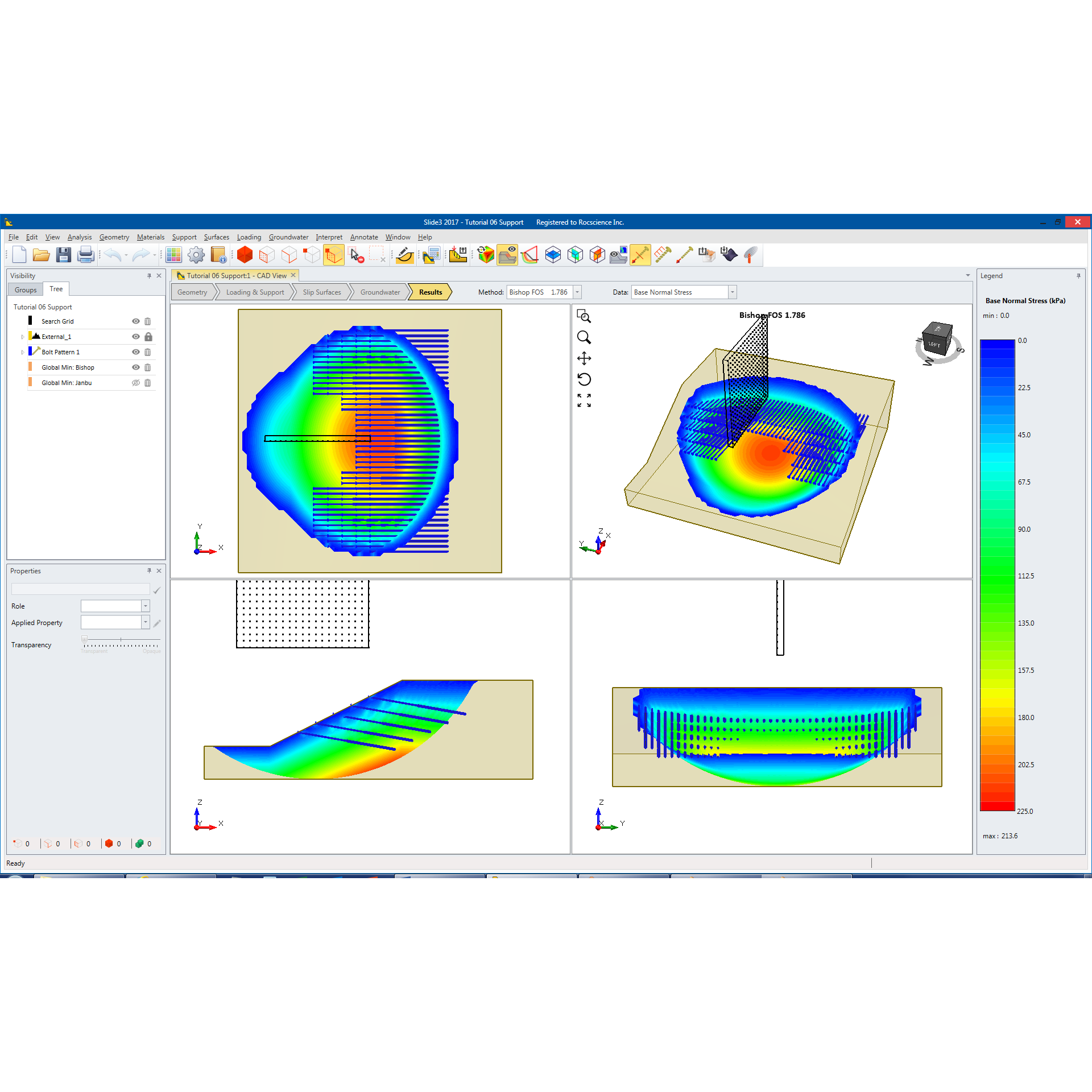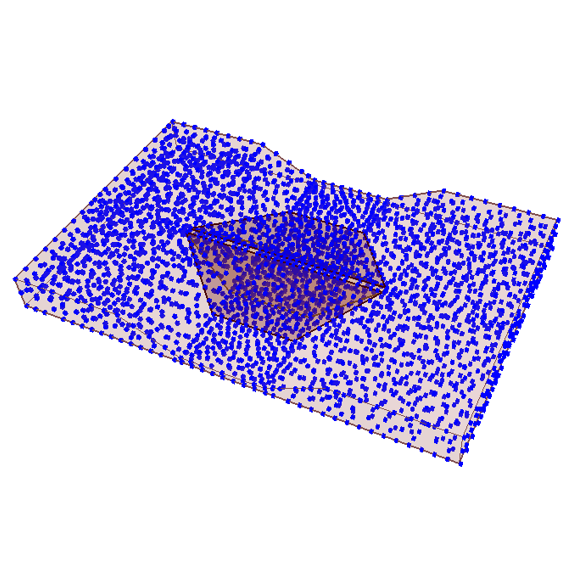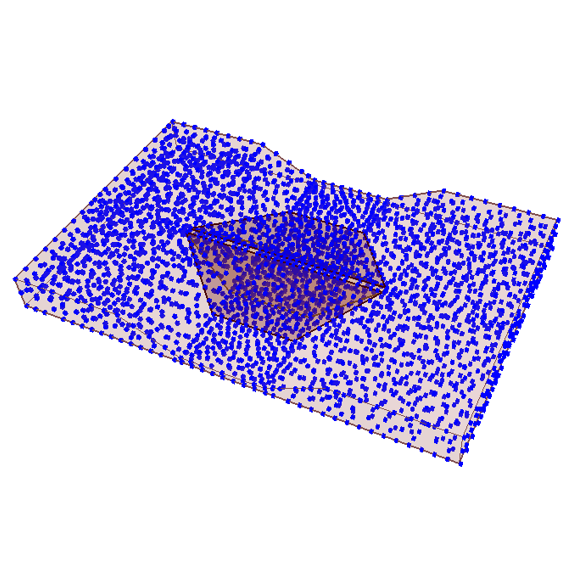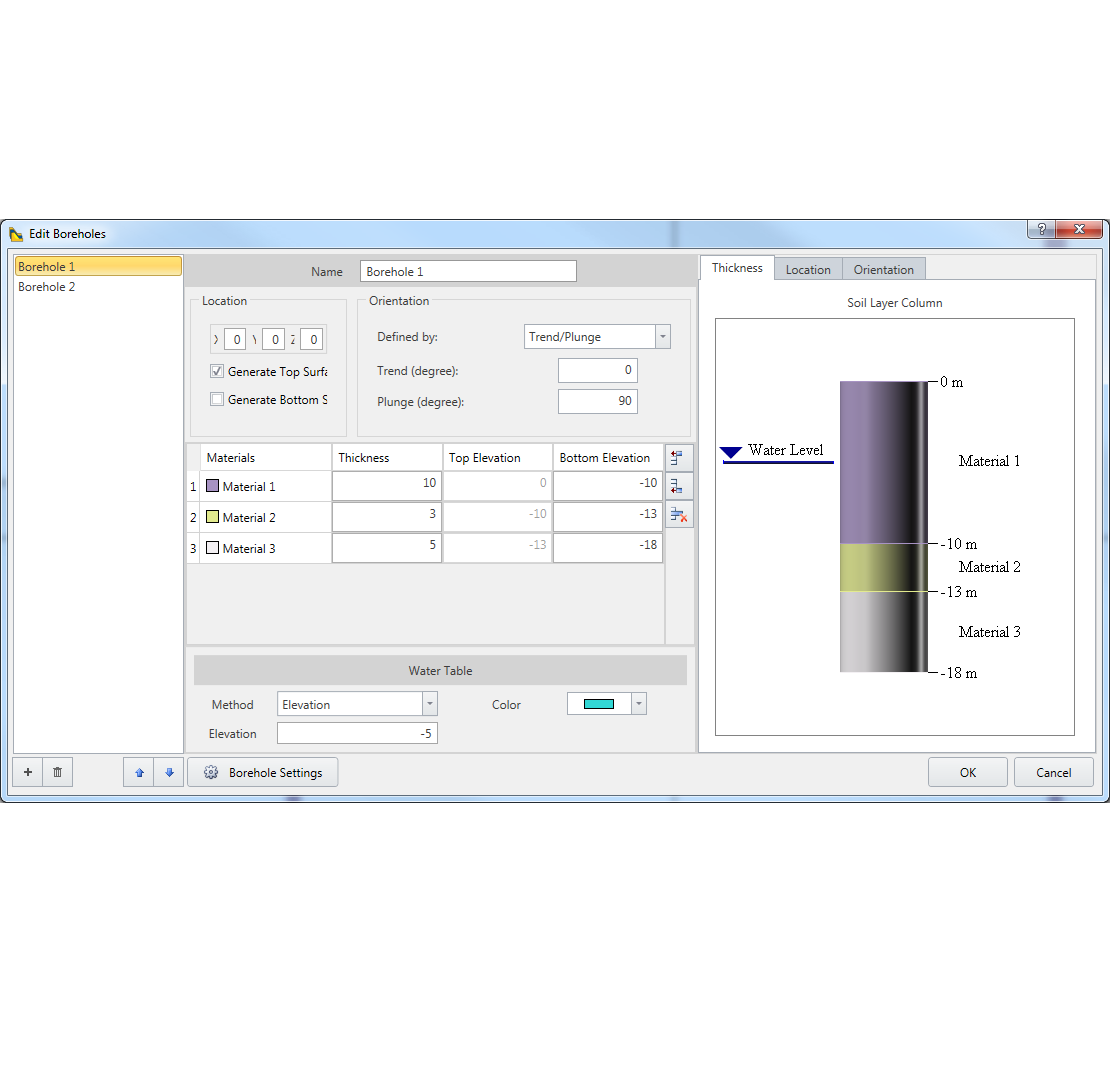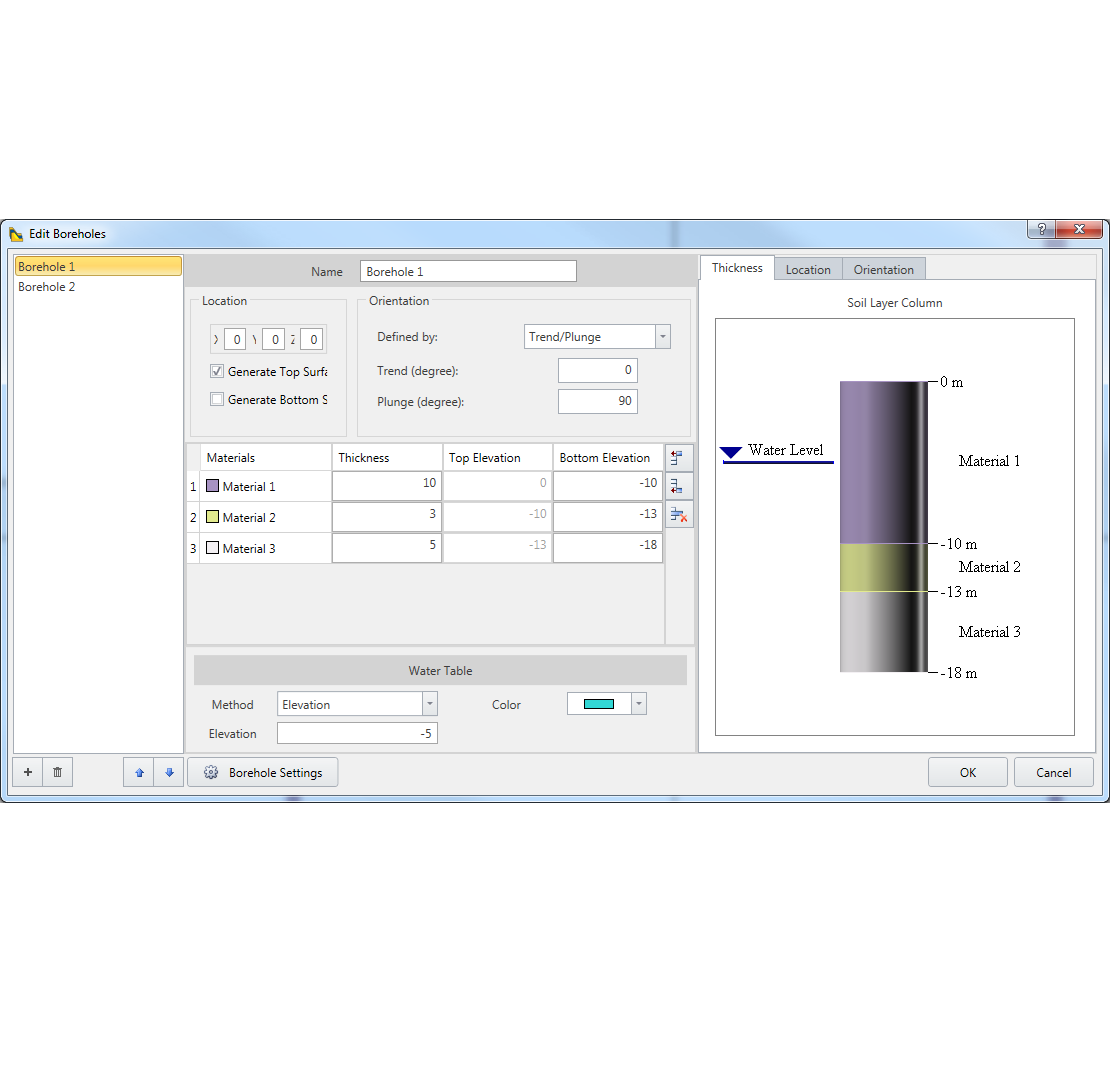 Applications
Model Creation
The geometry for a Slide3 model can be created and edited in a variety of ways to help Slide3 integrate seamlessly with your current Slope Stability processes.
You can add geometry using the following tools:
Import/Export various file formats, including:

RS Geometry Object (*.rsgeomobj) Rocscience Geometry object file format)
OBJ Files (*.obj)
STL Files (*.stl; *.stlbin)
Autodesk Files (*.dxf; *.dwg)
STEP Files (*.step)
IGES Files (*.iges; *.igs)
TIN Files (*.tin)
ASC Files (*.asc)
XYZ Files (*.xyz)
Create External Geometry
Add Polylines
Add 3D Primitive Geometry, such as boxes, cylinders or cones
Create Surfaces from Selected geometry
Reconstruct Surface from Table values entered by the user
Extract Bounding Curve from surfaces
2D Section Export for Slide2 to create a Slide2 file from a plane section of your Slide3 model
Planar Section Tool to extract polylines from geometry using a cutting plane
Users can also edit geometry shape by applying the following tools:
Extrude/Sweep/Loft operations to add depth dimensions
Transform operations such as translate and rotate
3D Boolean operations to combine, remove or divide geometry
Analysis Methods
Slide3 is built on the 2D method of slices (Bishop, Janbu, Spencer and Morgenstern-Price [GLE]) that is the foundation of Slide2. These methods are based on satisfying force and/or moment equilibrium and can be extended to a 3D method of columns, where forces and moments are solved in two orthogonal directions. Vertical forces determine the normal and shear force on the base of each column.

The main assumptions for each method are the same in 2D and 3D:

Bishop - moment equilibrium
Janbu - force equilibrium
Spencer - force and moment equilibrium with constant intercolumn force angle
GLE - force and moment equilibrium with intercolumn force function
Designing Supports
Slide3 offers the following support types:
End Anchored
GeoTextiles
Grouted Tiebacks
Grouted Tiebacks with Friction
Micro Piles
Soil Nails
User-defined supports
Supports can be applied in any orientation in three dimensions, either as individual bolts or patterns. Orientation options include normal, trend/plunge or vector.
Surface Altering Optimization
Slide3 offers surface altering optimization, a powerful tool that increases analysis speeds and yields lower factors of safety by modifying geometry of a given slip surface. Surface altering optimization uses the results of the primary search method (e.g. sphere or ellipse from Cuckoo Search or Particle Swarm), converts this to a spline surface, and searches for a spline surface with a lower safety factor.
Material Models
Slide3 offers a wide variety of strength models for soil and rock that allow you to model all commonly encountered material types in slope stability analysis. These models include:
Mohr-Coulomb
Undrained
Infinite Strength
Anisotropic Strength
Shear/Normal Function
C/Phi Function
Generalized Hoek-Brown
Vertical Stress Ratio
Barton-Bandis
Power Curve
Hyperbolic
Discrete Function
Drained-Undrained
Generalized Anisotropic
SHANSEP
Help yourself to a comprehensive database of product support.