UnWedge
UnWedge
A key tool for geotechnical engineers that work with tunnels, underground excavations, and caverns, UnWedge is used to determine the stability of rock wedges formed by the intersection of structural discontinuities. UnWedge calculates factor of safety and can determine support requirements for projects.

Applications
Help yourself to a comprehensive database of product support.
UnWedge is a 3D stability analysis and visualization program for underground excavations in rock containing intersecting structural discontinuities. Safety factors are calculated for potentially unstable wedges and support requirements can be modeled using various types of pattern and spot bolting and shotcrete. Use UnWedge to quickly create a model, perform a safety factor analysis, place reinforcement and interpret the results. The graphical data interpreter provides a rich set of tools, including 3D animation, for the convenient display of wedges surrounding the excavation.
In addition to allowing for simple point and click geometry input/editing, UnWedge provides enhanced support models for bolts, shotcrete and support pressures, the ability to optimize tunnel orientation and an option to look at different combinations of three joint sets based on a list of more than three joint sets. UnWedge uses a new analysis engine based on Goodman and Shi's block theory, which includes the ability to incorporate induced stress around the excavation and the effect on stability, new strength models such as Barton-Bandis and Power Curve, and the ability to improve the scaling and sizing of wedges.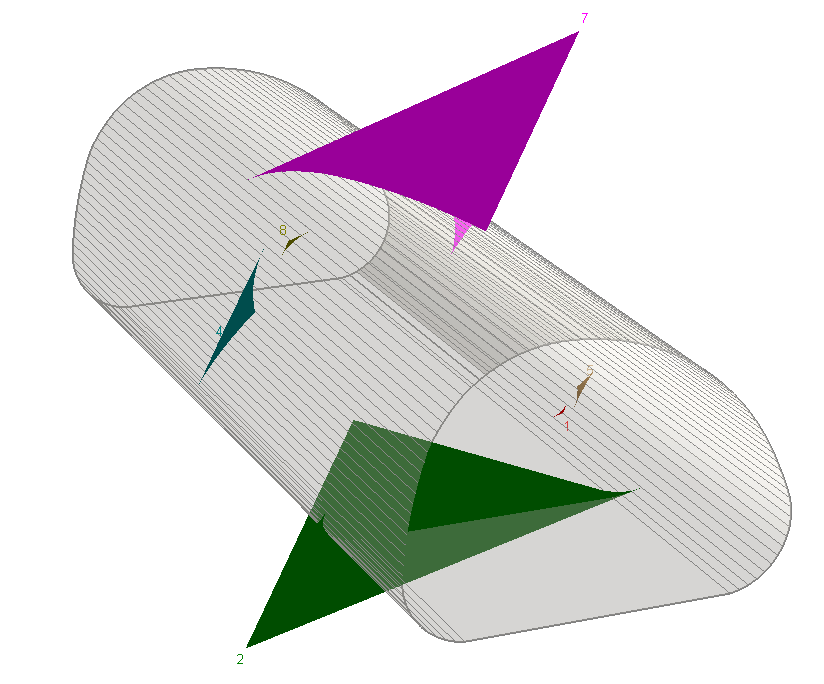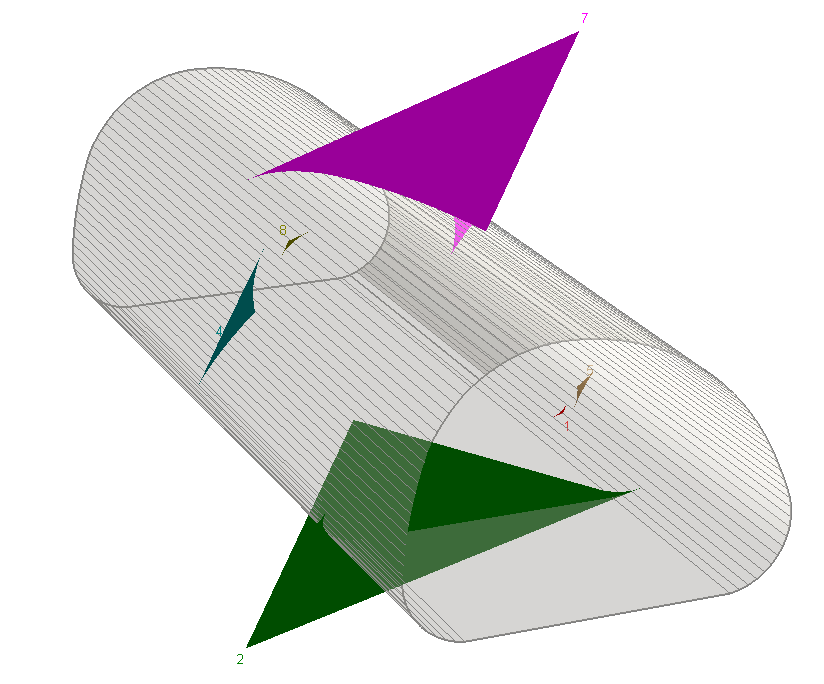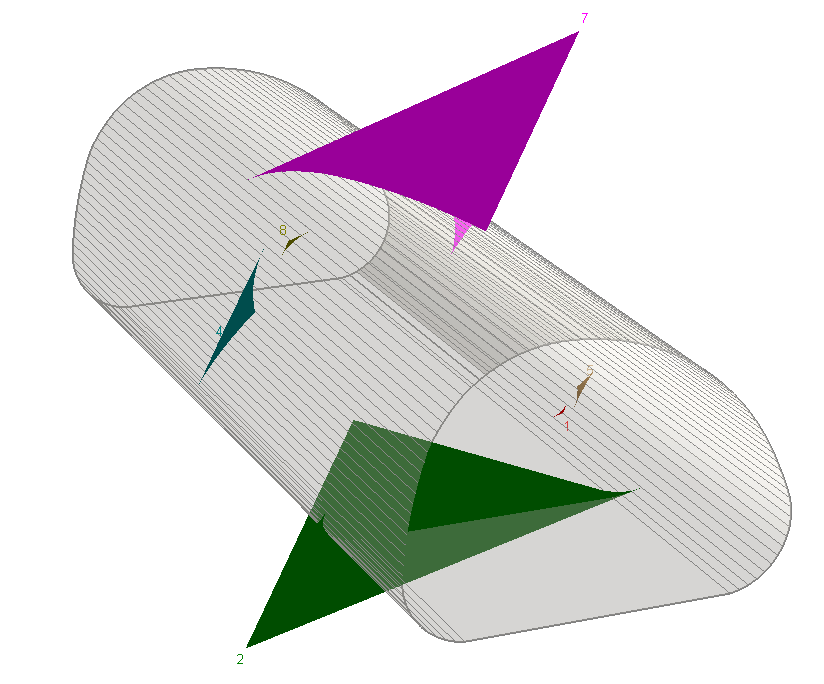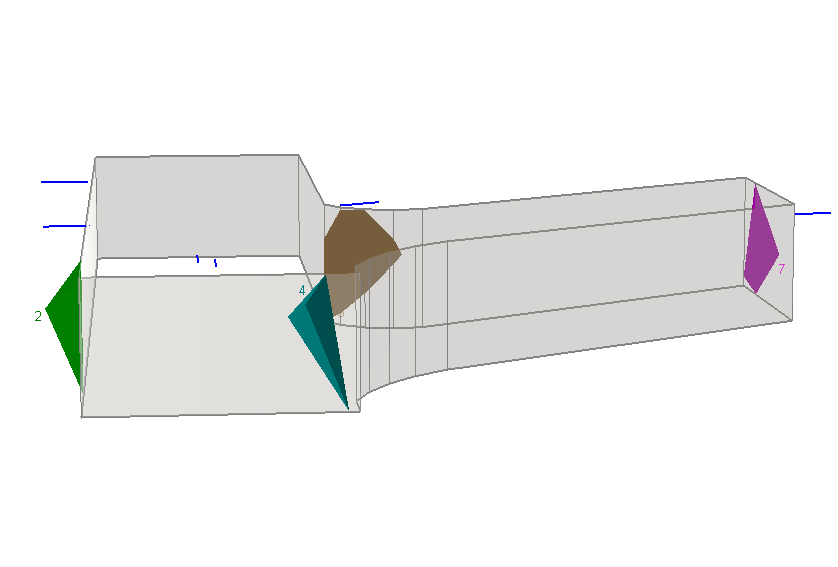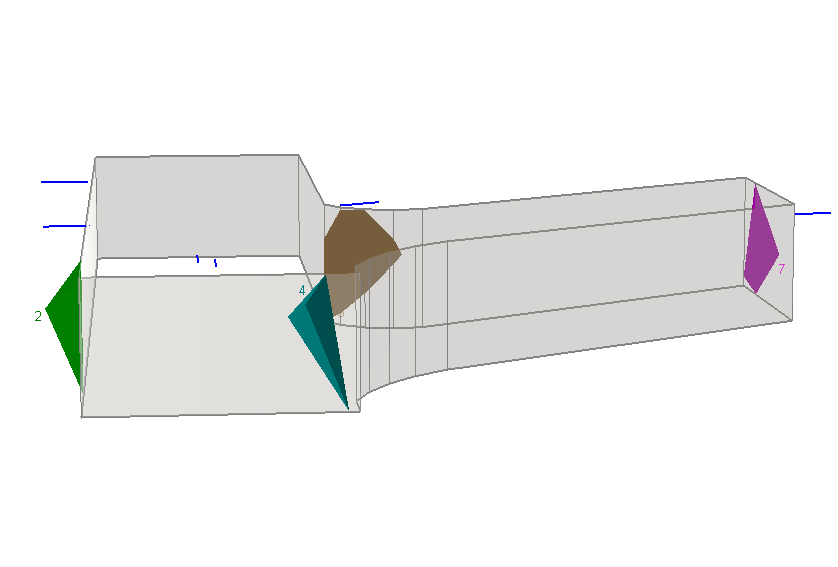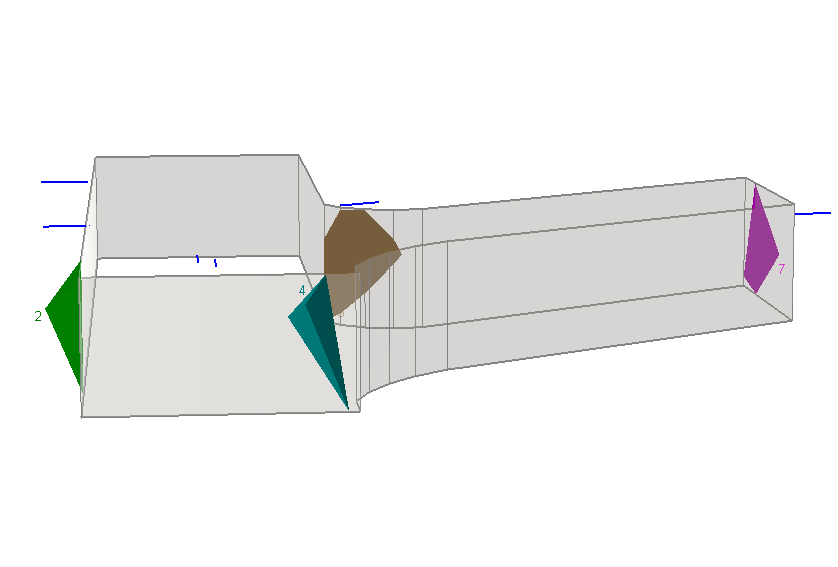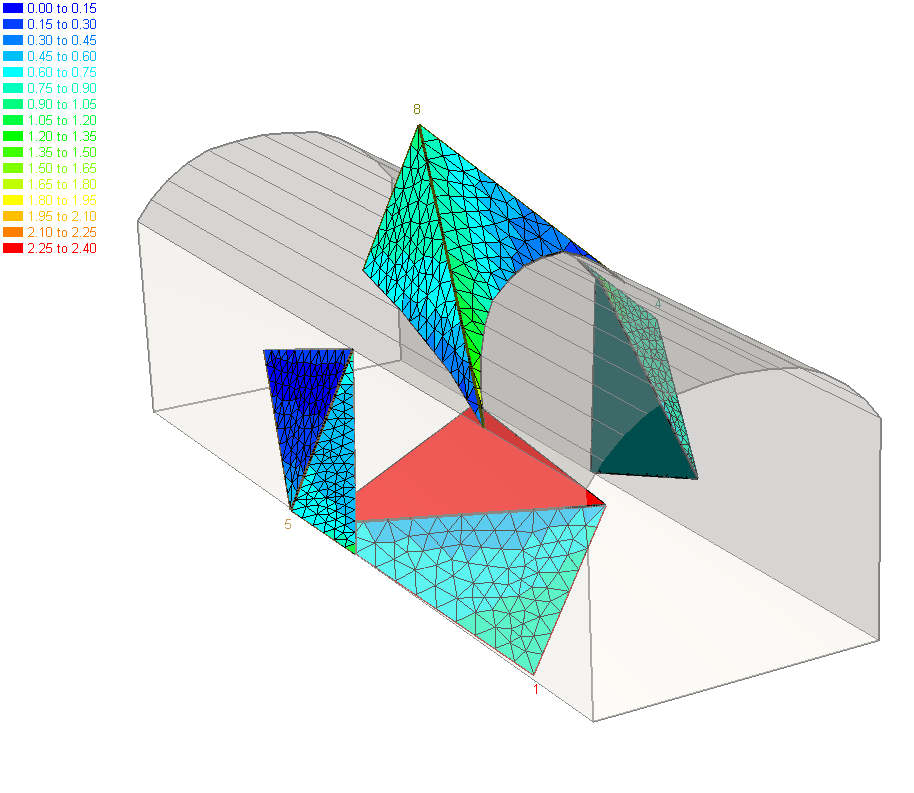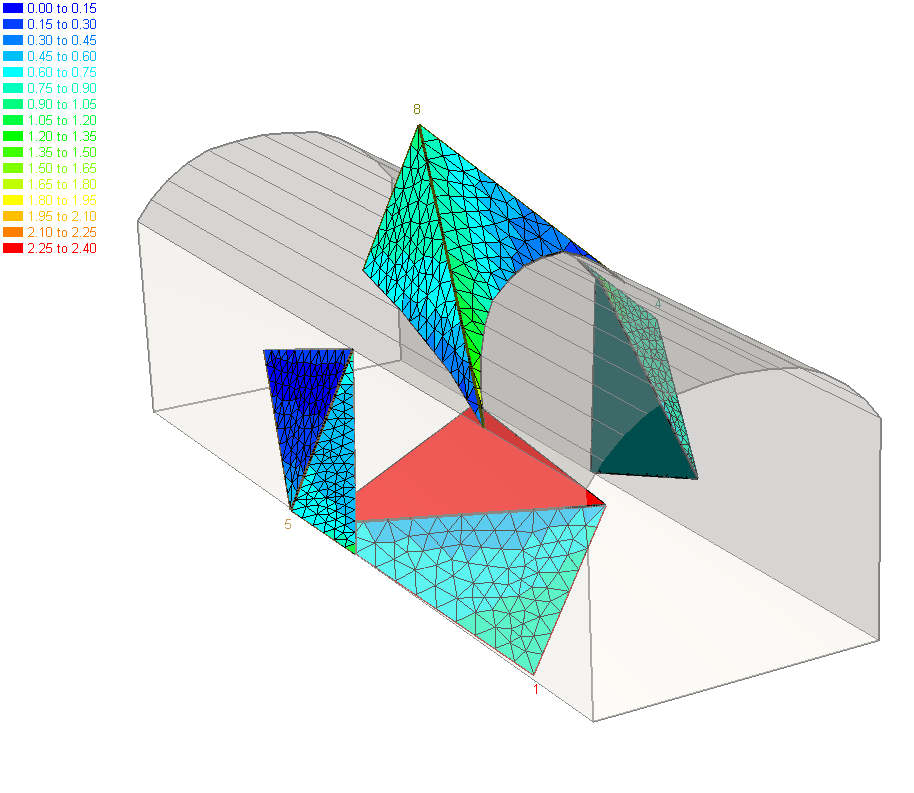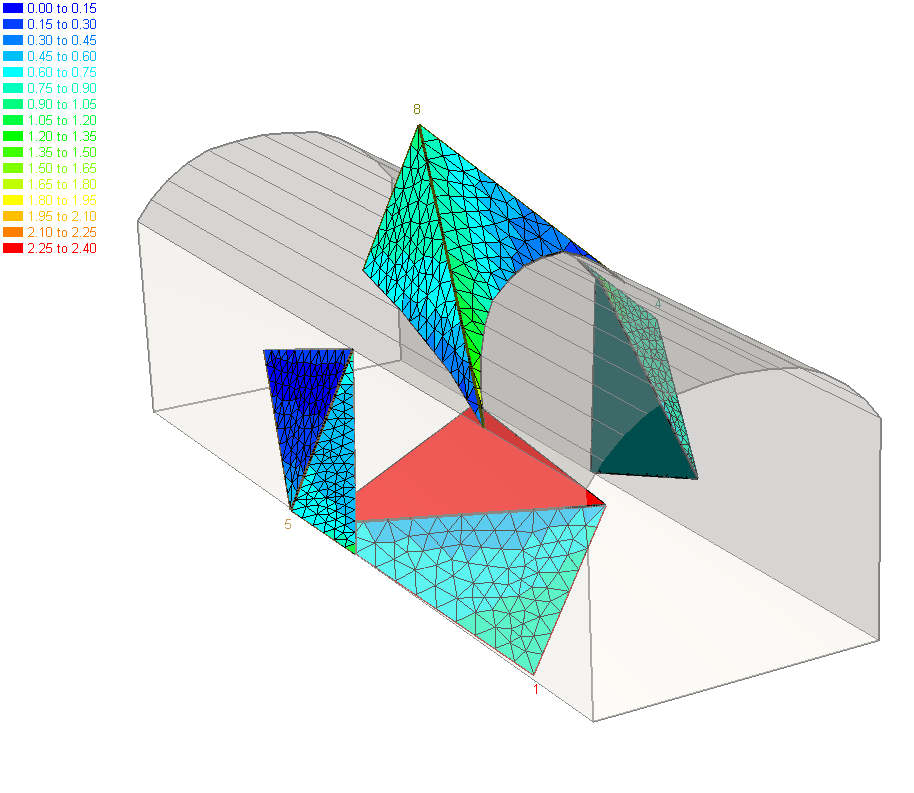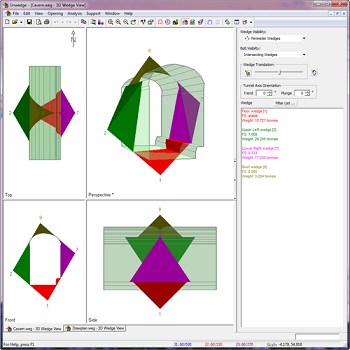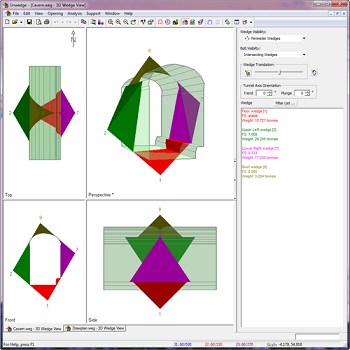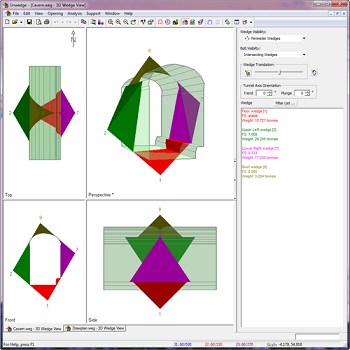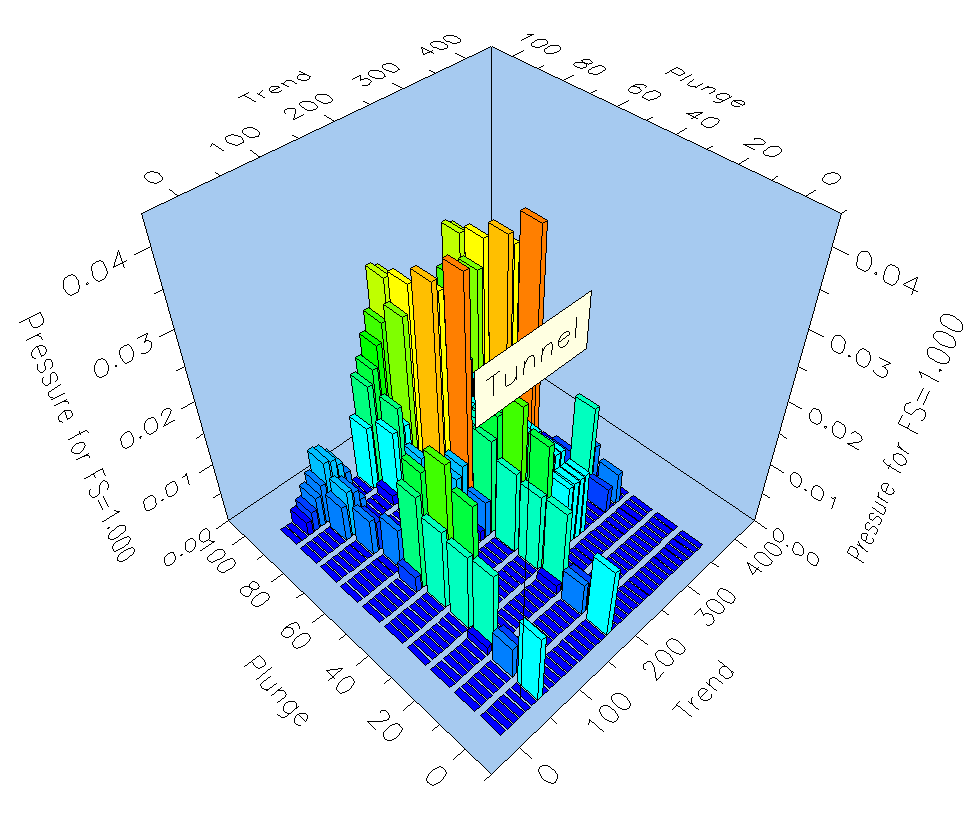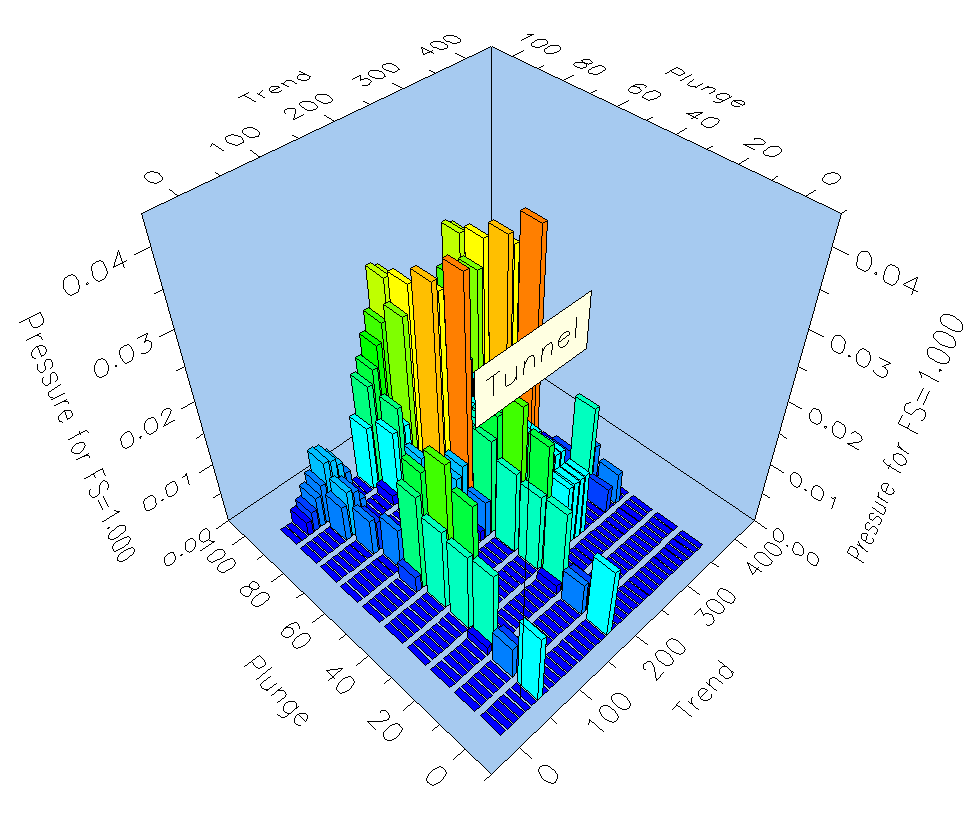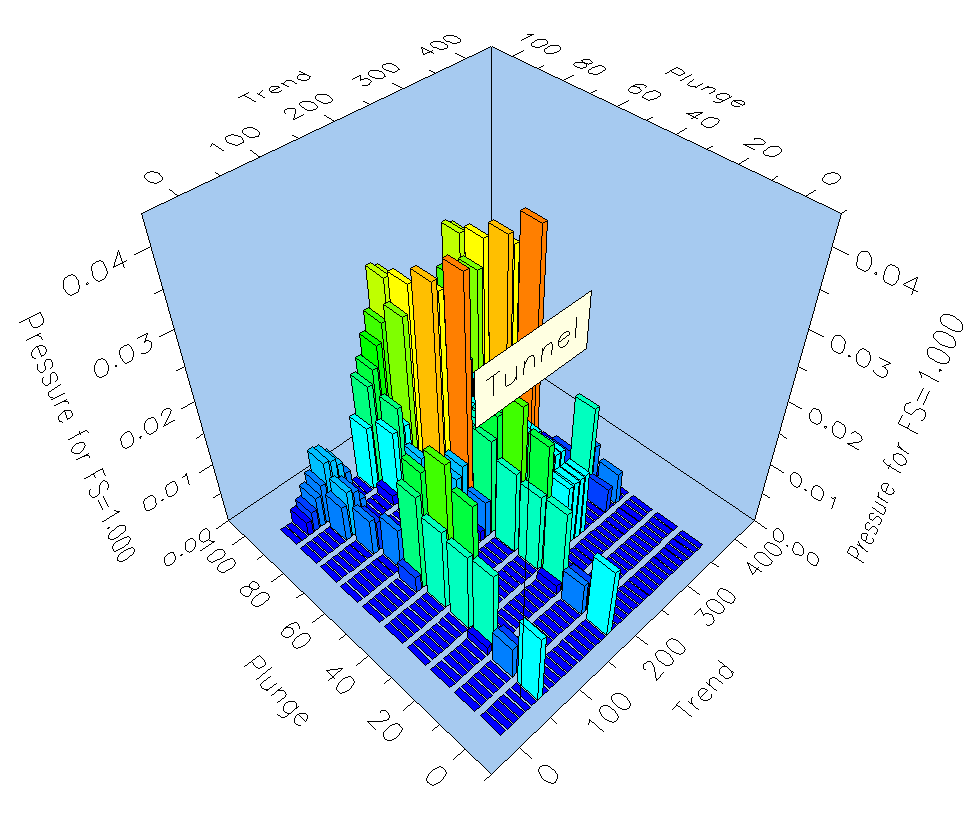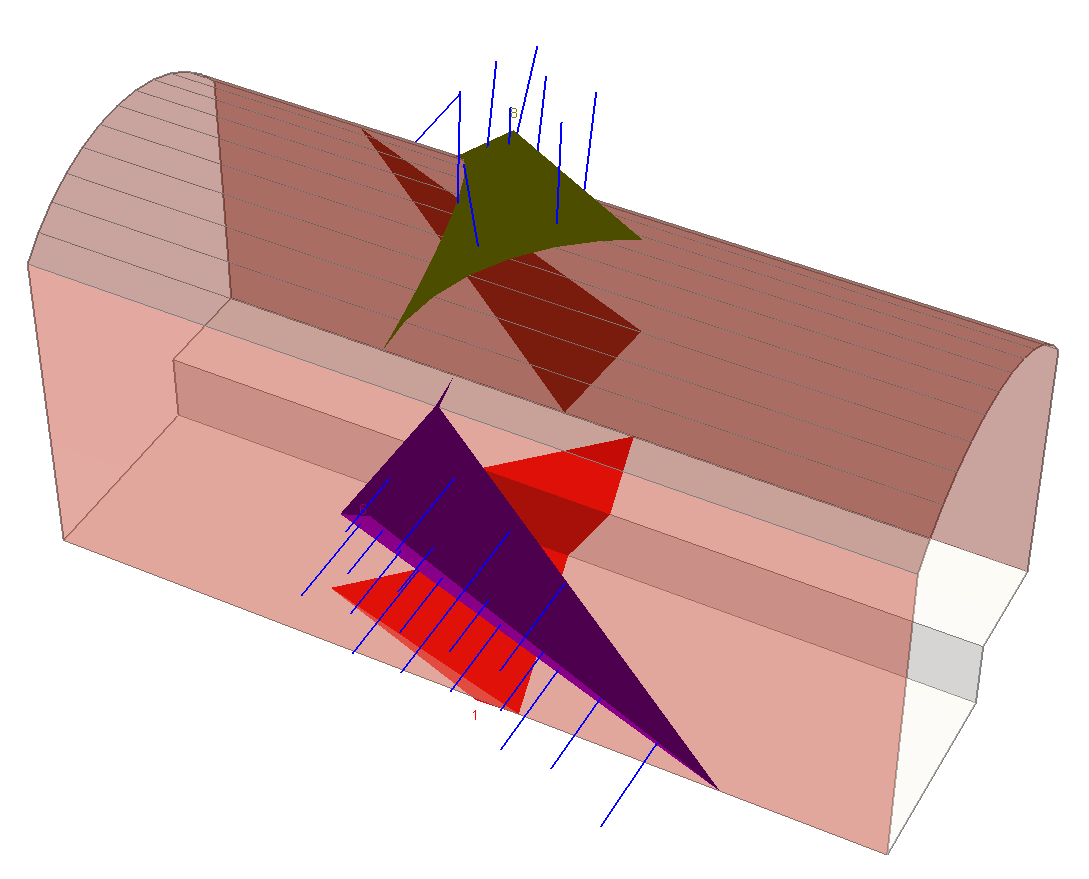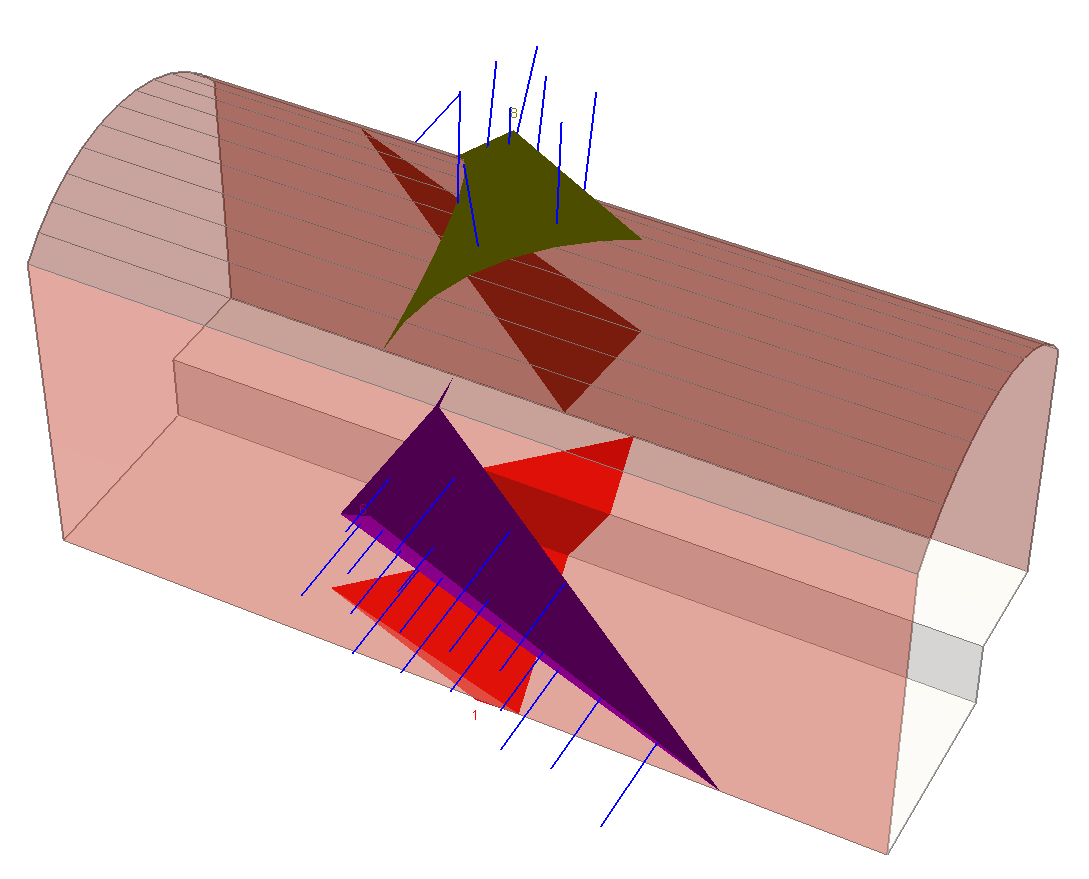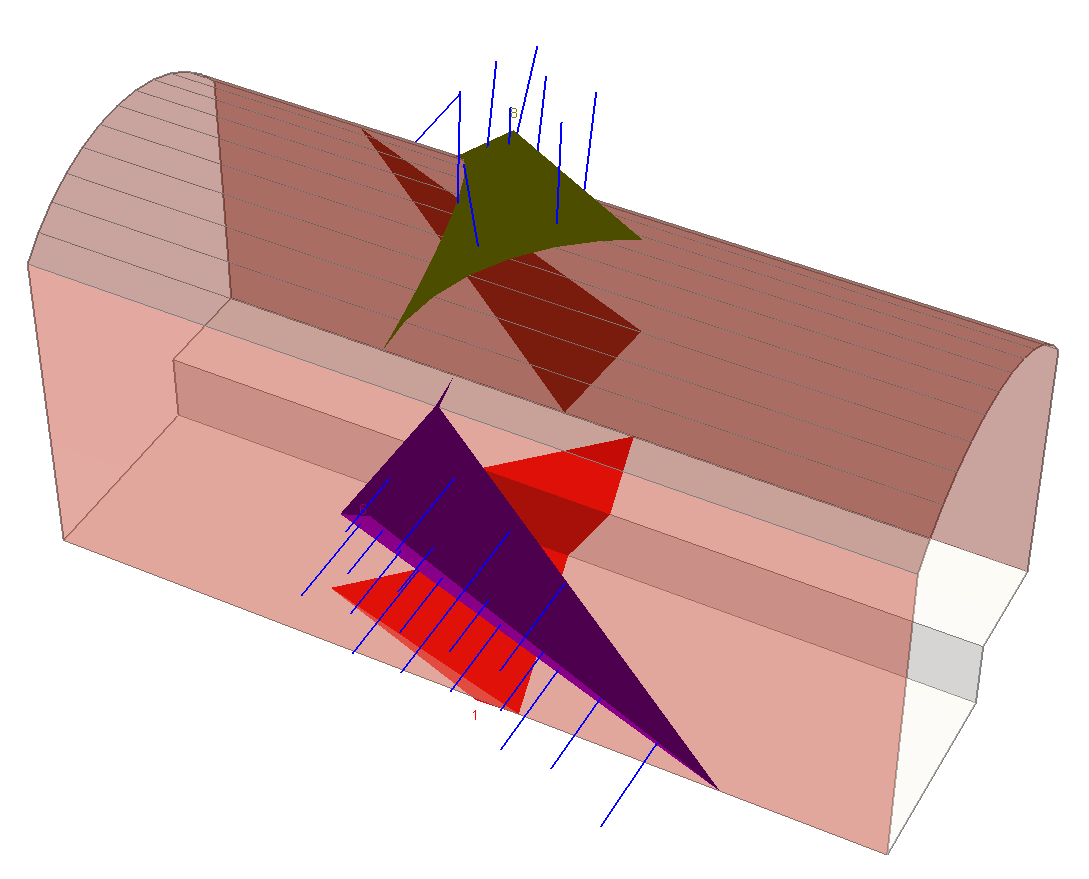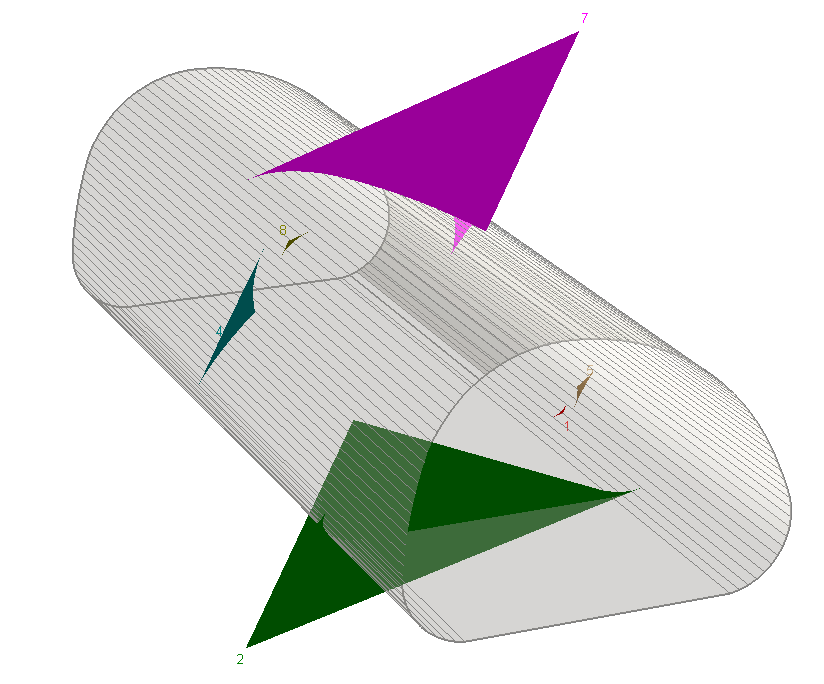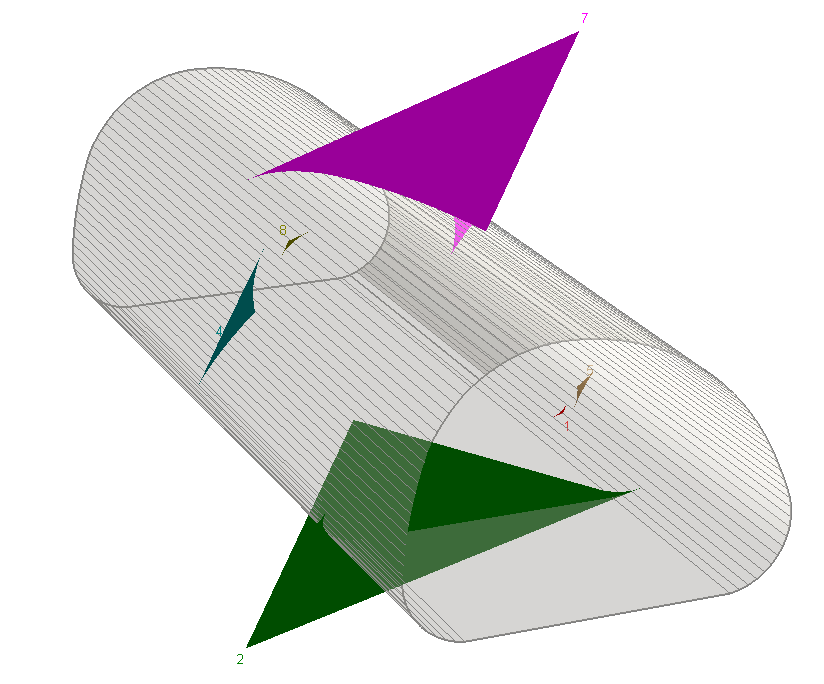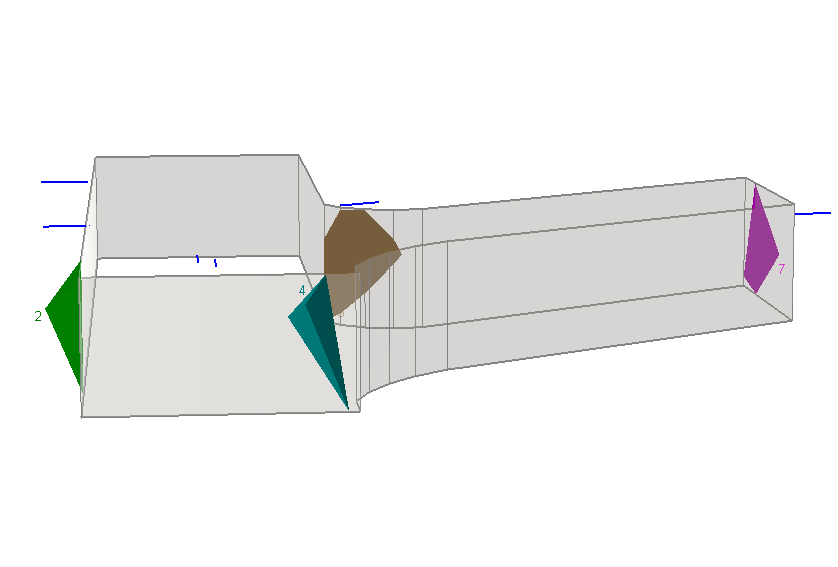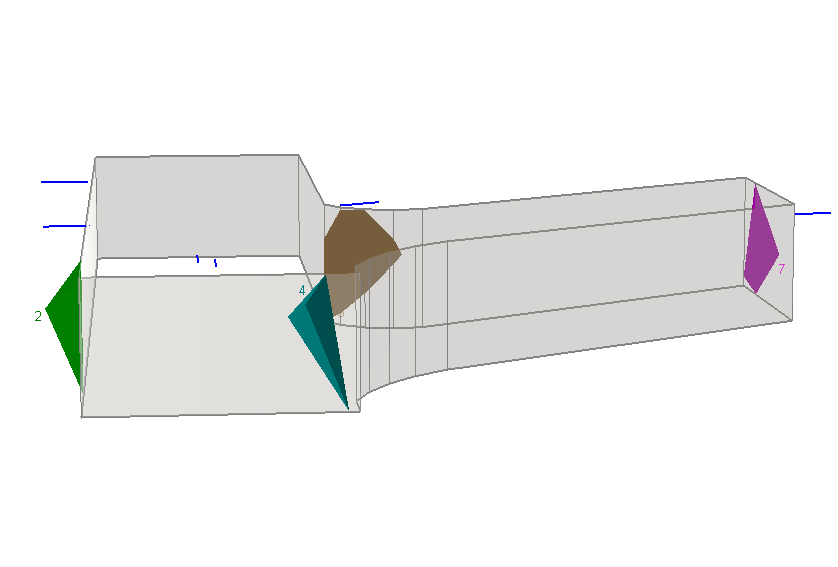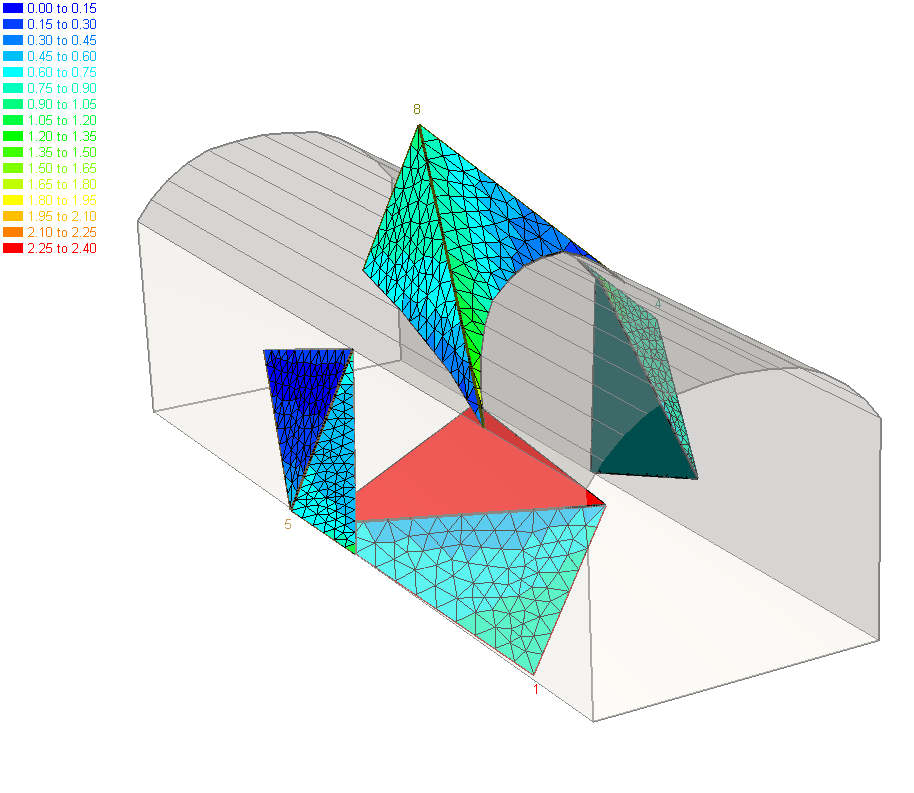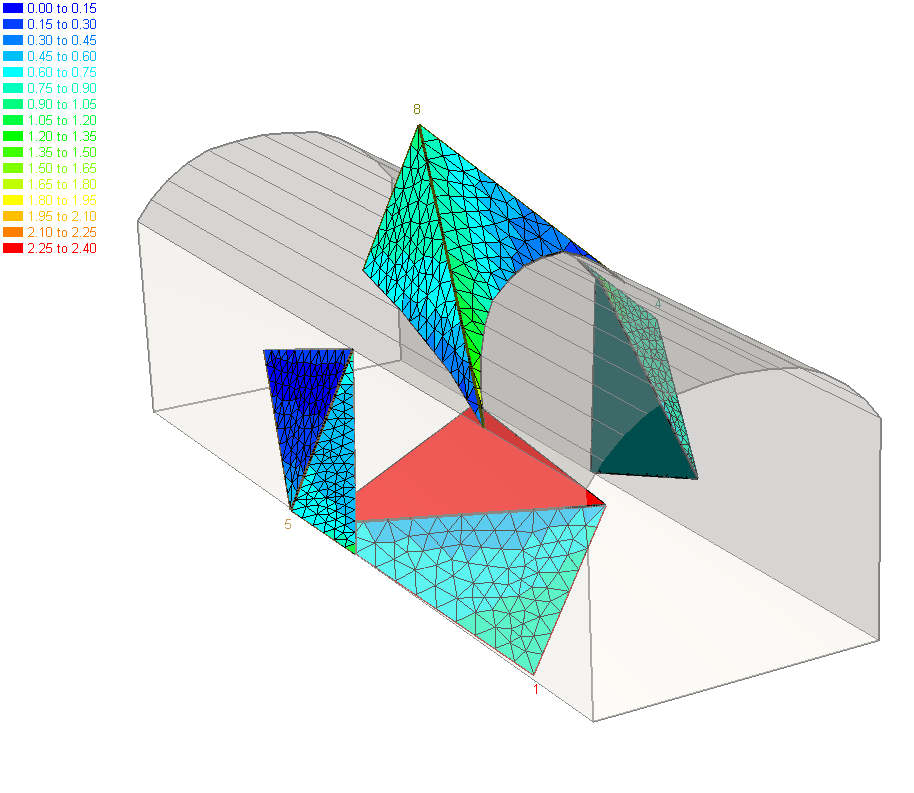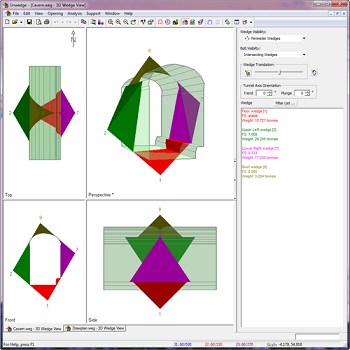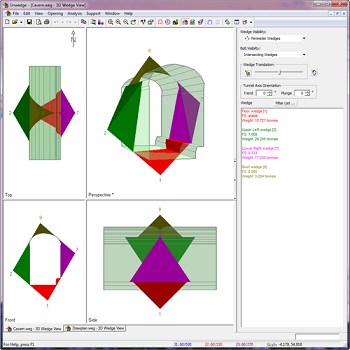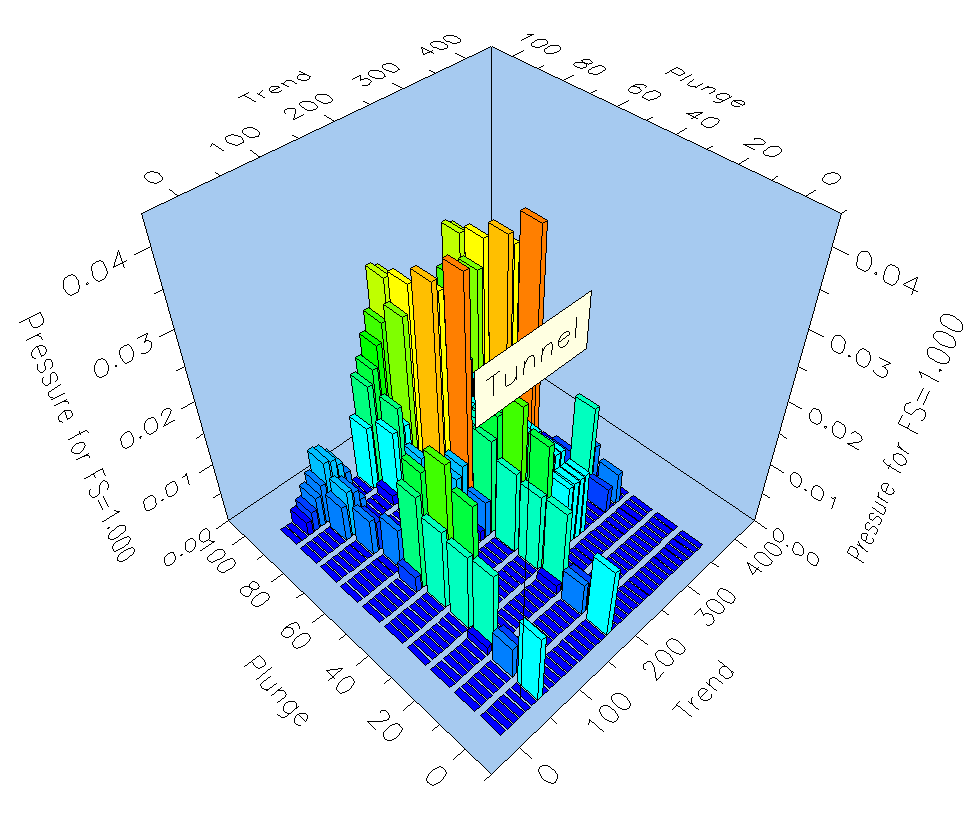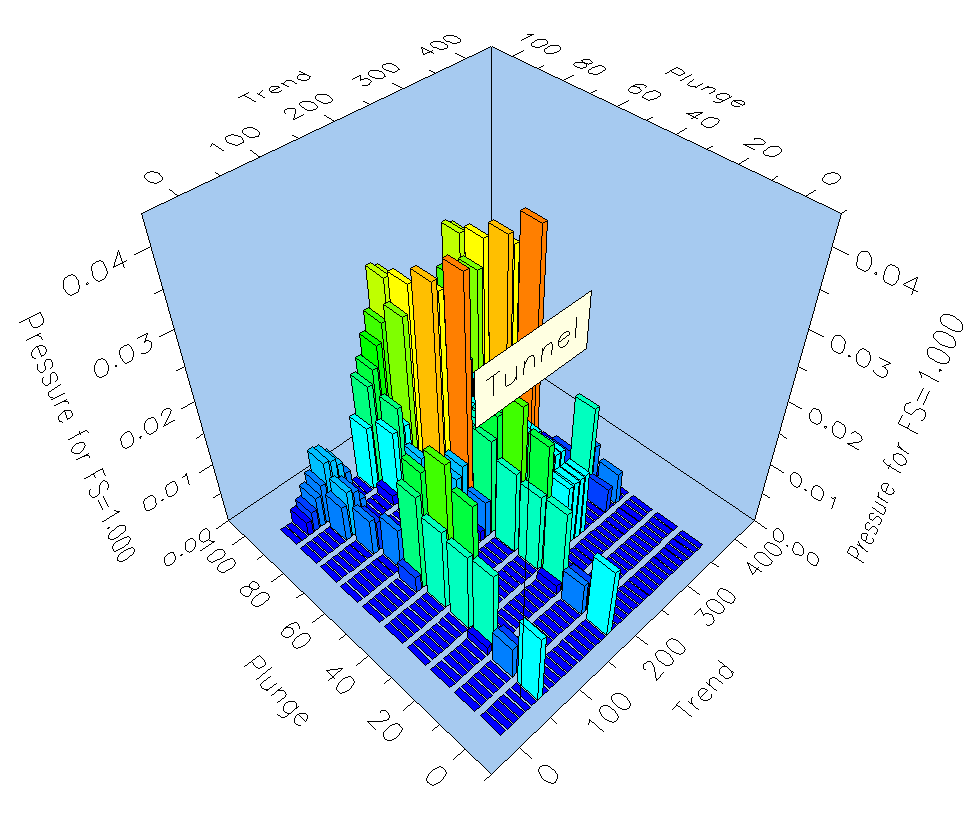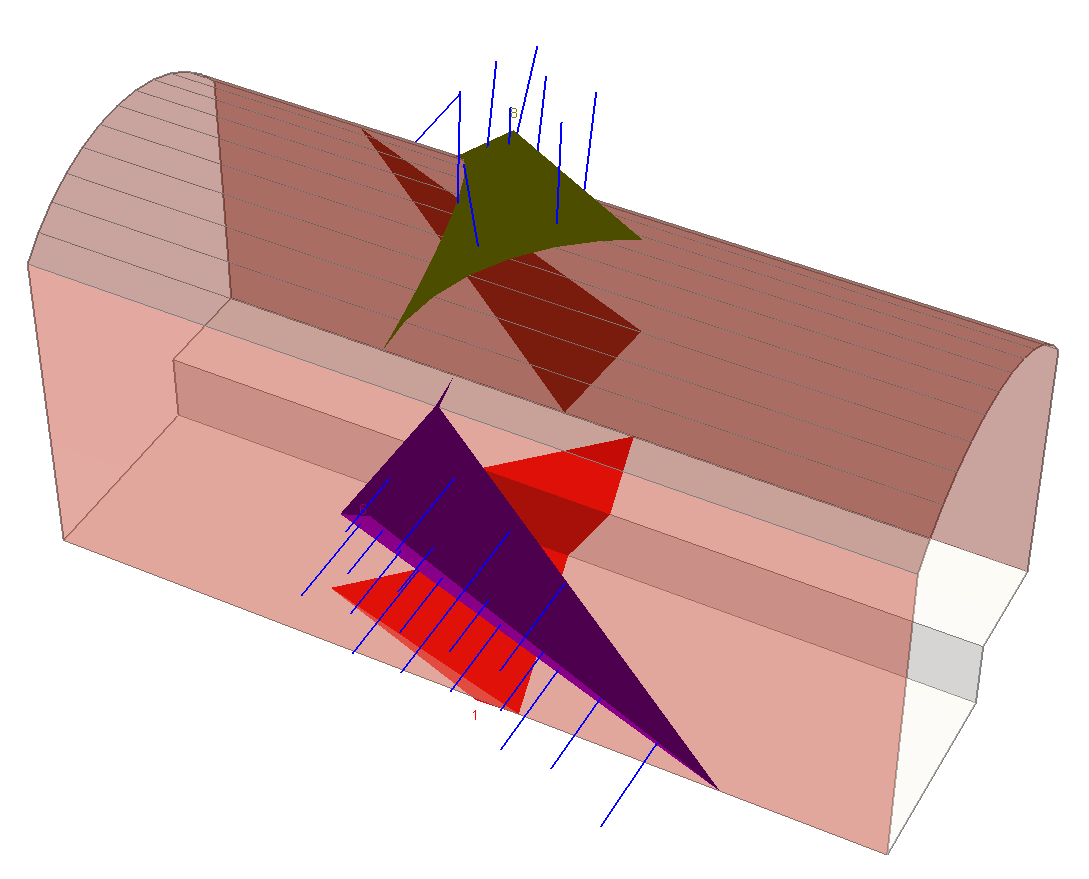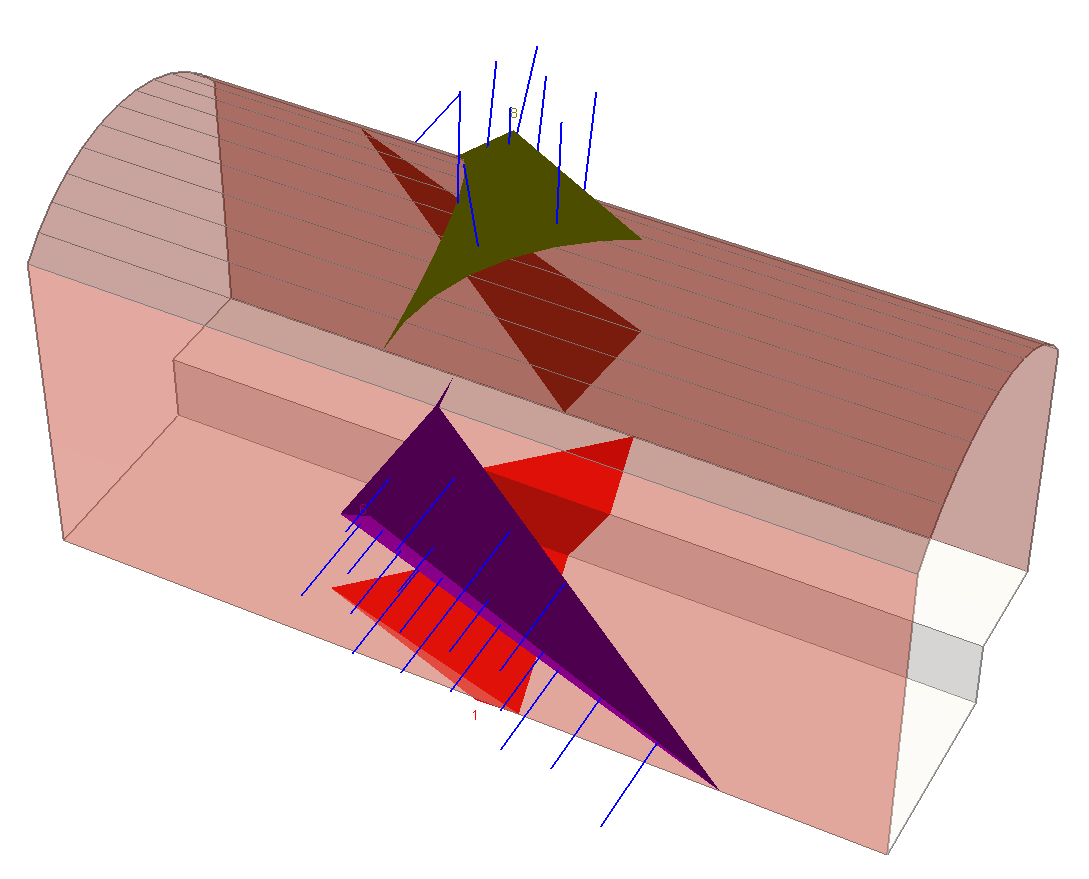 Applications
What's New in UnWedge
The latest release of UnWedge includes the following new features:
Multiple bolt patterns in end wedges
Truncated underground wedges with support
Wedge Analysis
Using block theory, UnWedge determines all possible wedges that can be formed by the intersection of three joint planes and the excavation. The method used for finding the wedges is described in the text by Goodman and Shi (1985), "Block Theory and Its Application to Rock Engineering".
Perimeter Wedges
UnWedge always determines the wedges that can form around the perimeter of the excavation. A maximum of six wedges can be formed around the perimeter. Less than six wedges may be formed, depending on the joint orientations and the shape and orientation of the excavation.
End Wedges
UnWedge also finds the wedges that can be formed at both "ends" of the excavation. If the Opening Section represents the plan view of a horizontal excavation, then the End Wedges will be the roof and floor wedges.
Probabilistic Analysis
The most prominent feature of UnWedge is its probabilistic analysis capability. The probabilistic analysis can be used to add statistical distributions to variables such as joint orientation, joint strength, support properties, as well as field stress properties.
Either pseudo-random number generation or random number generation can be used in the analysis. The pseudorandom generation uses a constant seed value (with the option of specifying the seed), whereas the random generation uses a variable seed value based on current time.
The probabilistic analysis also gives the user a choice between two sampling methods: Latin Hypercube and Monte Carlo.
A computation runs a specified number of trials to determine significant data, such as Maximum Wedge Depth, Factor of Safety, and Maximum Support Pressure.
The data can be analysed in the new Probability View allowing the user to plot histograms, cumulative plots, and scatter plots of the data. Specific trials and specific segments of the cross-section can also be plotted with a simple right-click function.
Designing Supports
For wedges that require support to achieve an acceptable safety factor, three different methods of modeling support are available in UnWedge: bolts, shotcrete and pressure.
Bolts - either pattern or spot bolts can be applied, and several commonly used bolt types are explicitly modeled (e.g. anchored, grouted dowel, cable bolt, etc). Multiple bolt patterns can be applied on the perimeter.
Shotcrete - one or more layers of shotcrete can be applied anywhere on the excavation boundary. The shotcrete layers have user-defined thickness and strength.
Pressure - support can also be modeled as a uniform pressure, applied anywhere on the boundary. The pressure option can be used to simulate the equivalent applied load of any type of support system.
Any or all of these support types can be applied to a given model, in any combination.
Tunnel Axis Plot
The Tunnel Axis Plot option allows you to automatically vary the Tunnel Axis Orientation over a range of values and generate a plot of the results. This allows you to examine the relationship between Tunnel Axis Orientation and output parameters (e.g. Required Support Pressure, Maximum Wedge Volume, Minimum Factor of Safety, etc.) and quickly determine the most critical tunnel orientation(s) with respect to any output variable.
If your project has the flexibility to vary the Tunnel Axis Orientation or if the Tunnel Axis Orientation varies continuously (e.g. a curved tunnel or a spiral ramp), then the Tunnel Axis Plot can be a very useful tool.
Three types of tunnel axis plots can be created: Contour Plot, 3D Chart or 2D Chart.
Help yourself to a comprehensive database of product support.