Section Viewer
The Section Viewer option allows you to view the model geometry and material assignments through any planar cross-section of your model. The section plane can be at any orientation or location.
Select Section Viewer from the View menu.
You will see the Section Viewer dialog. The current section preview is displayed in the 2D Section Preview window at the bottom of the dialog.
Adjust the Plane Orientation and Plane Location as described below.
Plane Orientation
The Plane Orientation can be adjusted as follows:
To view a section through the XZ, YZ or XY planes select the corresponding pre-set button.
To view a vertical section at any orientation select the Pick Plane button and pick two points in the XY orthogonal view.
To view a plane at any (non-vertical) orientation expand the Plane Orientation option and you can enter any value of Dip and Dip Direction.
You can also adjust the plane orientation graphically with the Freehand Manipulation tool in the model view.
Plane Location
The Plane Location can be adjusted by:
Moving the Plane Location slider control, or
Changing the Plane Origin coordinates, or
Graphically moving the plane with the Freehand Manipulation tool in the view.
Add Section to Viewport
After defining the plane location, selecting Add section to viewport will add a Visualization Node Section Cut to the Visibility Tree.
Section Cut

When cuts are added to the visibility tree, they can be saved to the file. They can also be displayed by selecting the Section Cut

in the toolbar menu.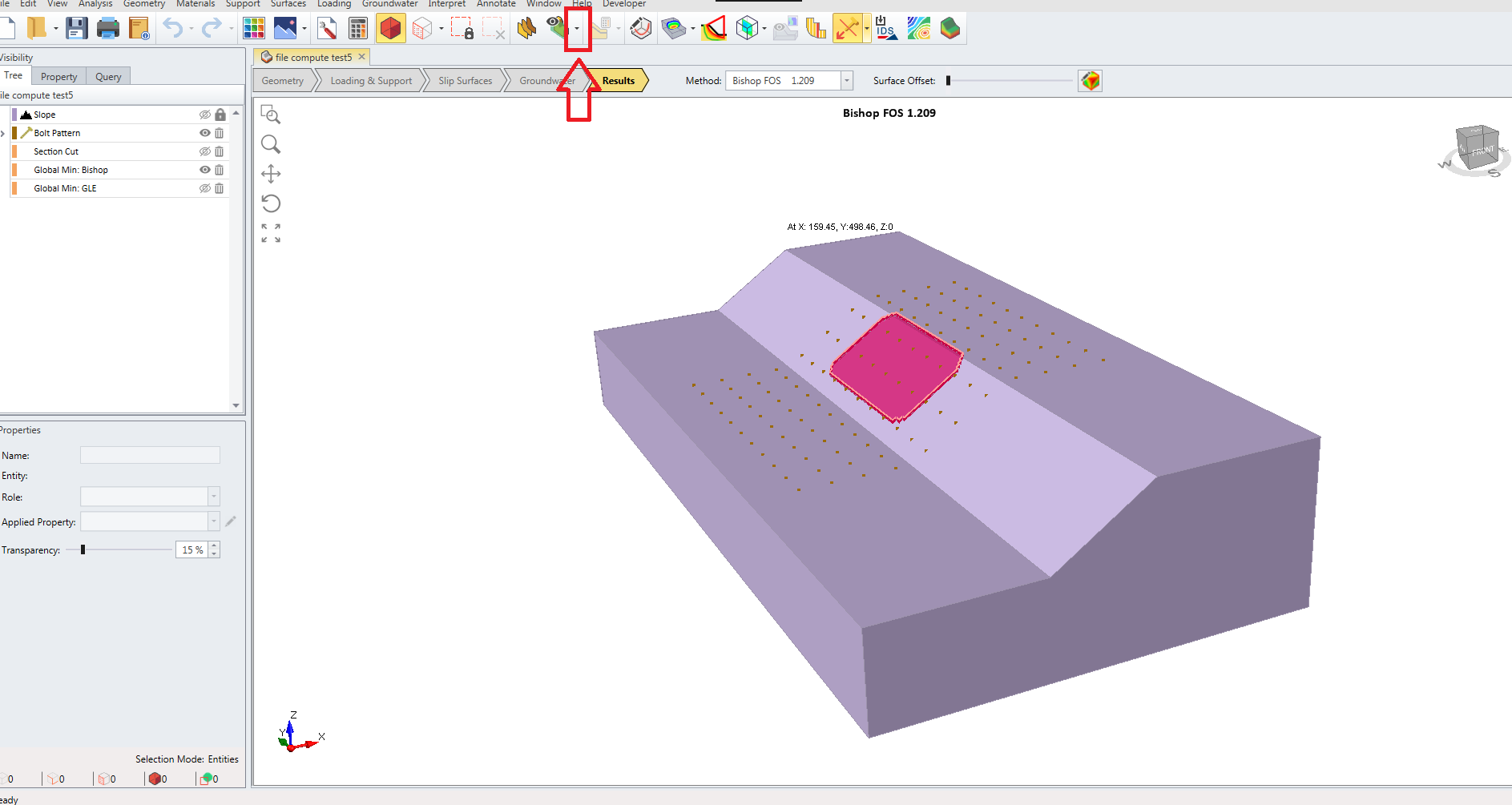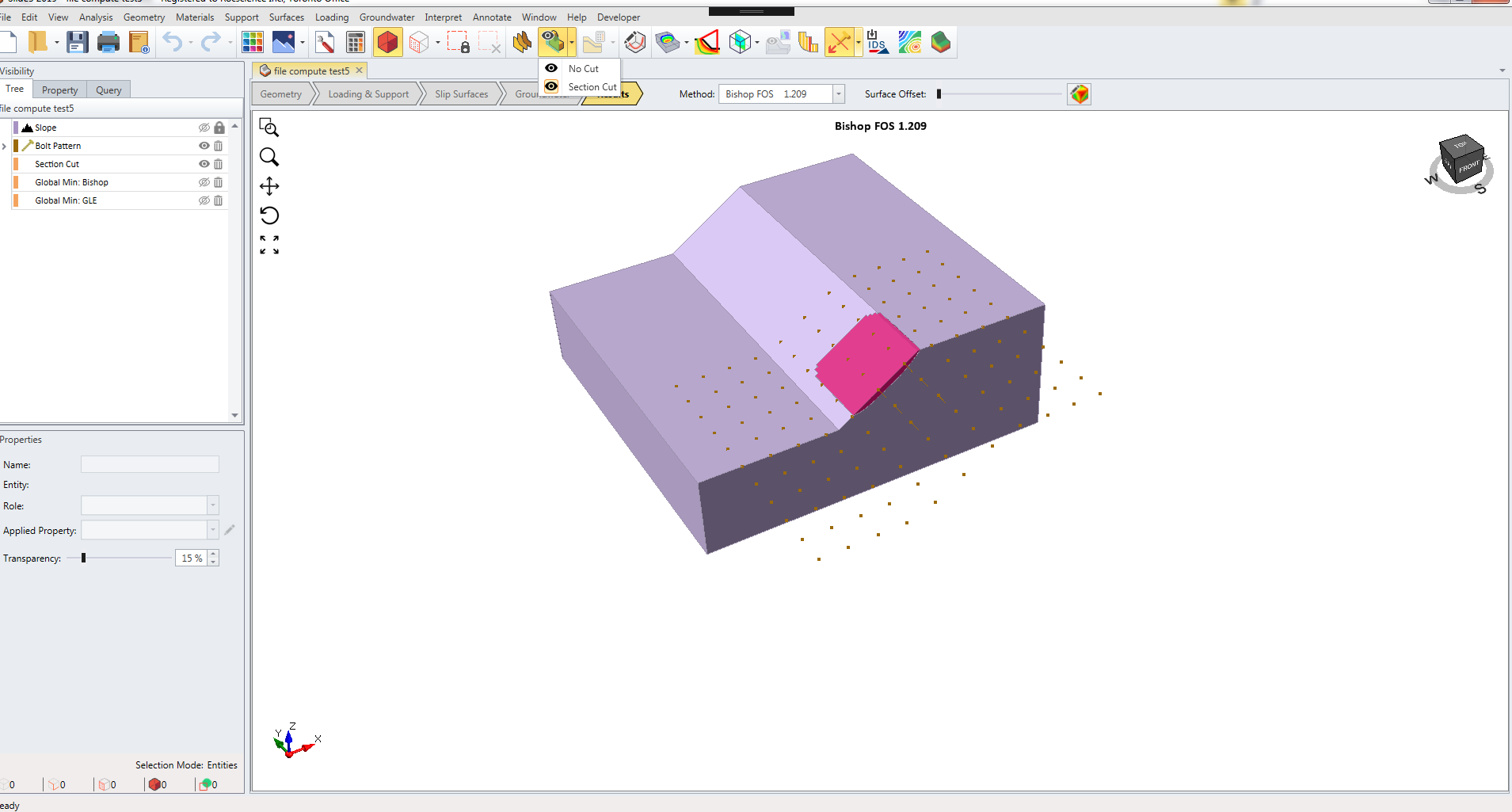 Editing the Cut
Select section cut in the viewport
Right-click on the viewport and select Edit Section Cut.
If the section cut slices a failure surface and the contours are on, the user can enable data columns. This can be done by selecting the section cut and enabling show columns.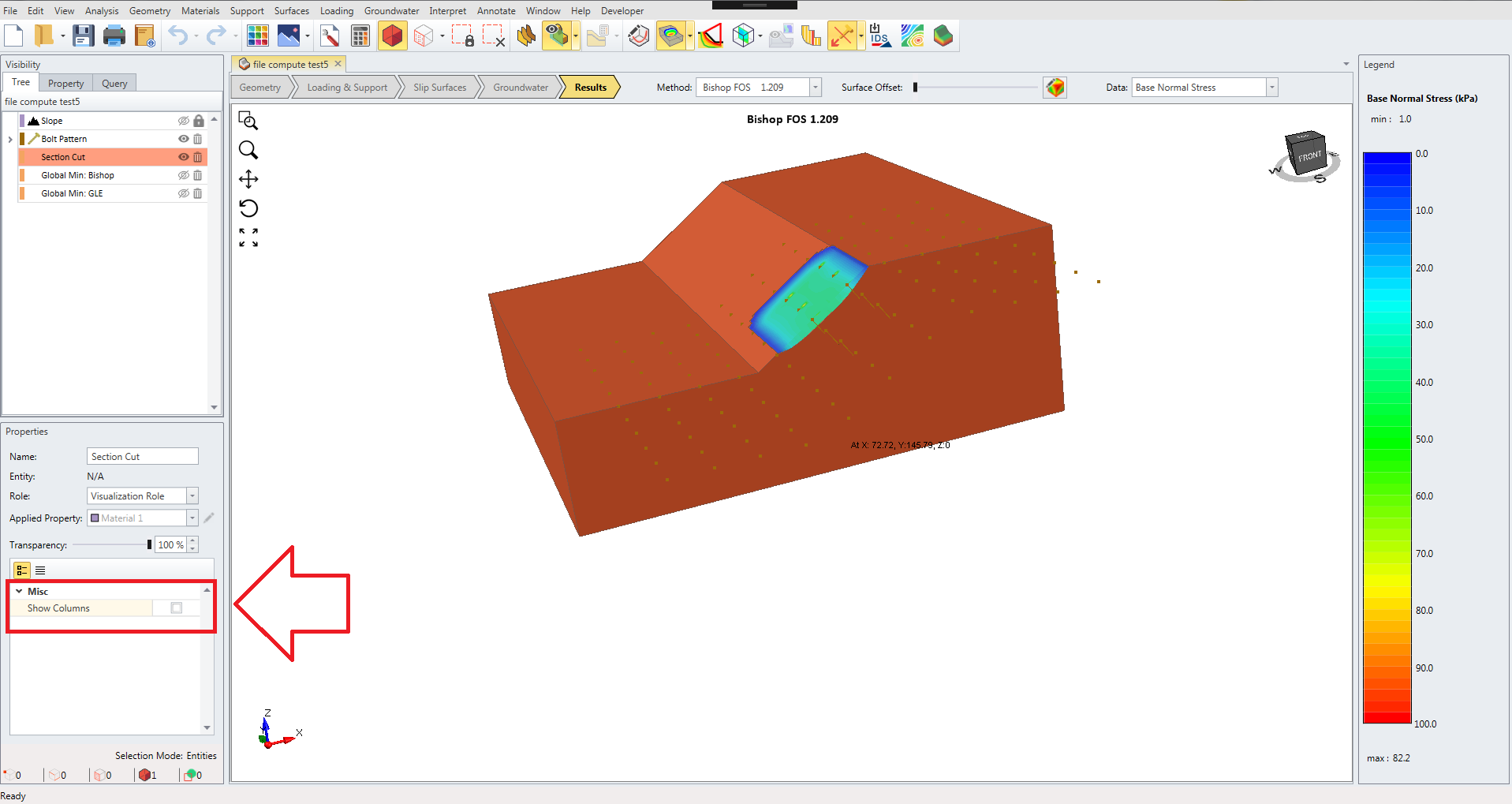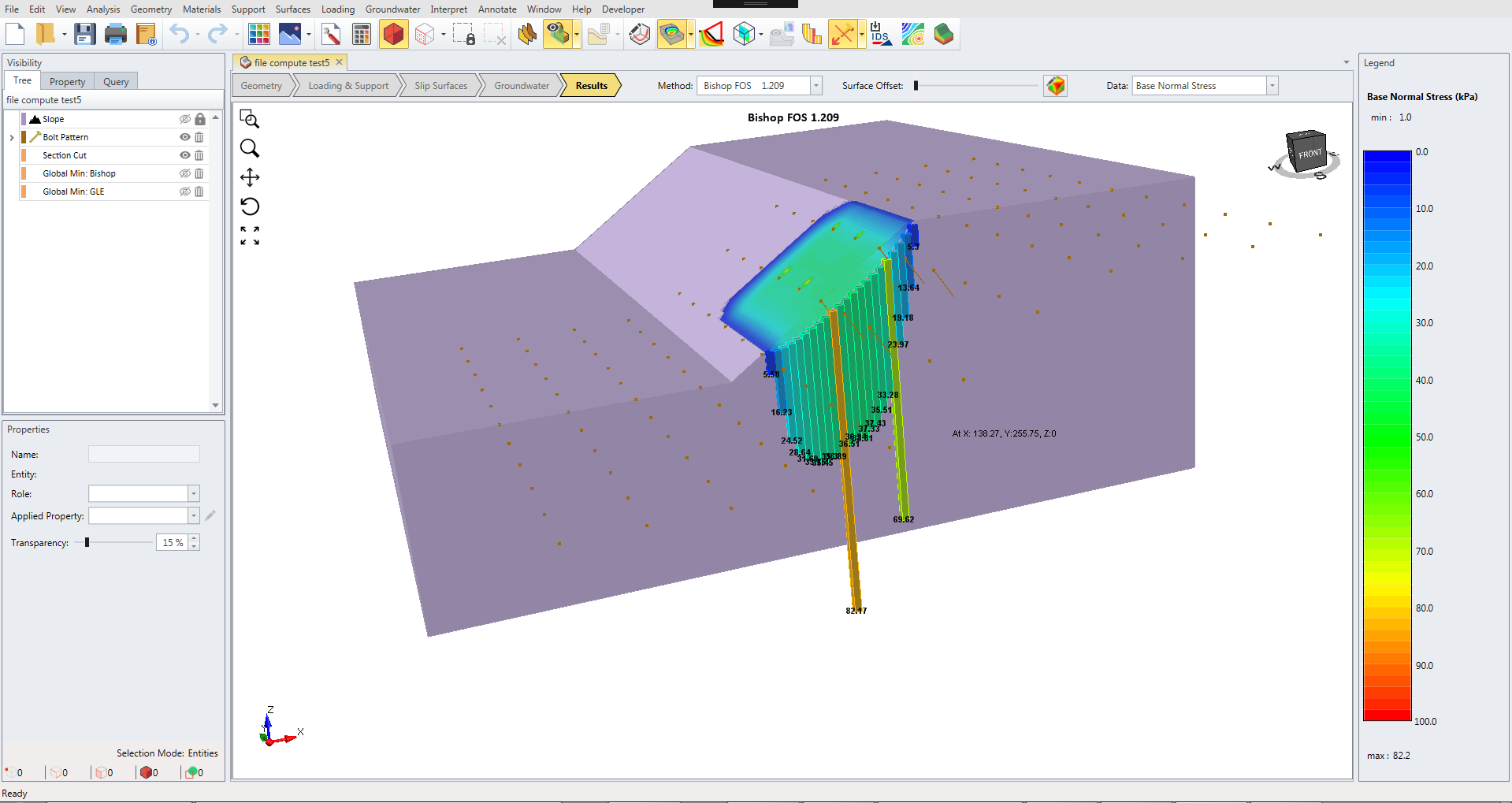 Related Options