Report Generator
The Report Generator provides a comprehensive summary of model input data and analysis results, in a formatted listing.
You can access the Report Generator at any time by selecting Report Generator
from the toolbar or the Analysis menu. The Report Generator information can be customized and exported in a variety of ways, as described below.
It opens the Report generator as shown below: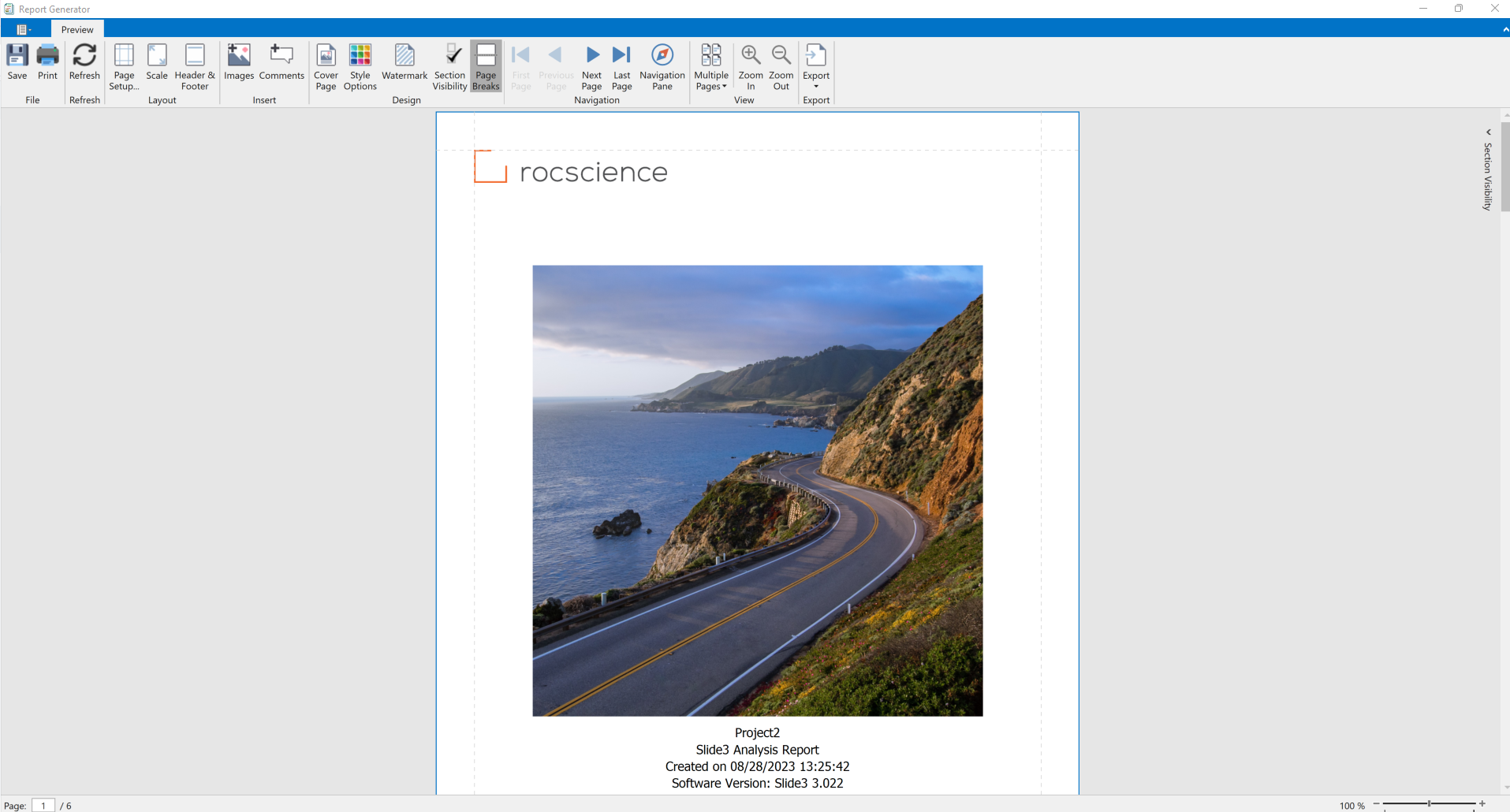 Report Generator Options
When you are viewing the Report Generator, the options will display the menu on top of the window. The Report Generator menu allow you to choose the information which is displayed in the Report Generator, and the appearance of the information (e.g. fonts, colors, etc.)
Images
You can add image at the end of the sections by selecting the Images option in the menu. The dialog below shows each section and the image insert option.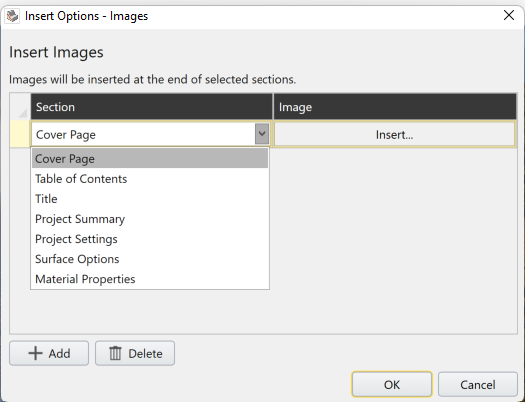 Comments
You can also add comments below each selected sections. Select the Comments icon on the menu and you will see the following dialog shown below.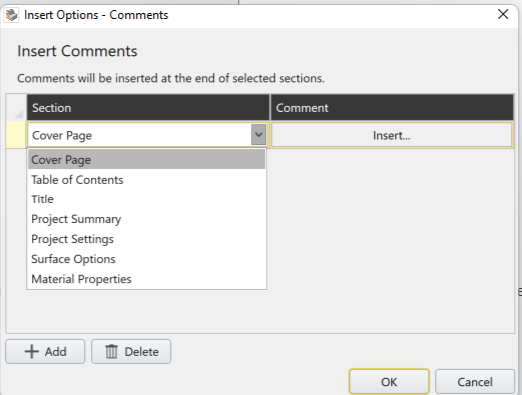 Select Add to add any comments, and when you press insert button, you will see the text dialog. After entering the comments, select OK and you will see the comments below the selected sections.
Cover Page
This allows you to create a template of your choice with company logo, name, project title etc. Select Reset to Default in case if you want to revert the changes.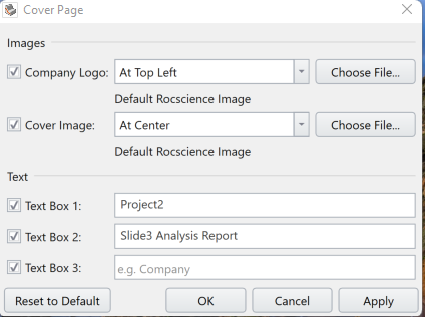 Style Options
Allows you to edit the format of the text and color of the sections.
Watermark
You can insert a watermark on the report by selecting the Watermark option in the menu. The text entered will be shown where it is written behind the report as shown below.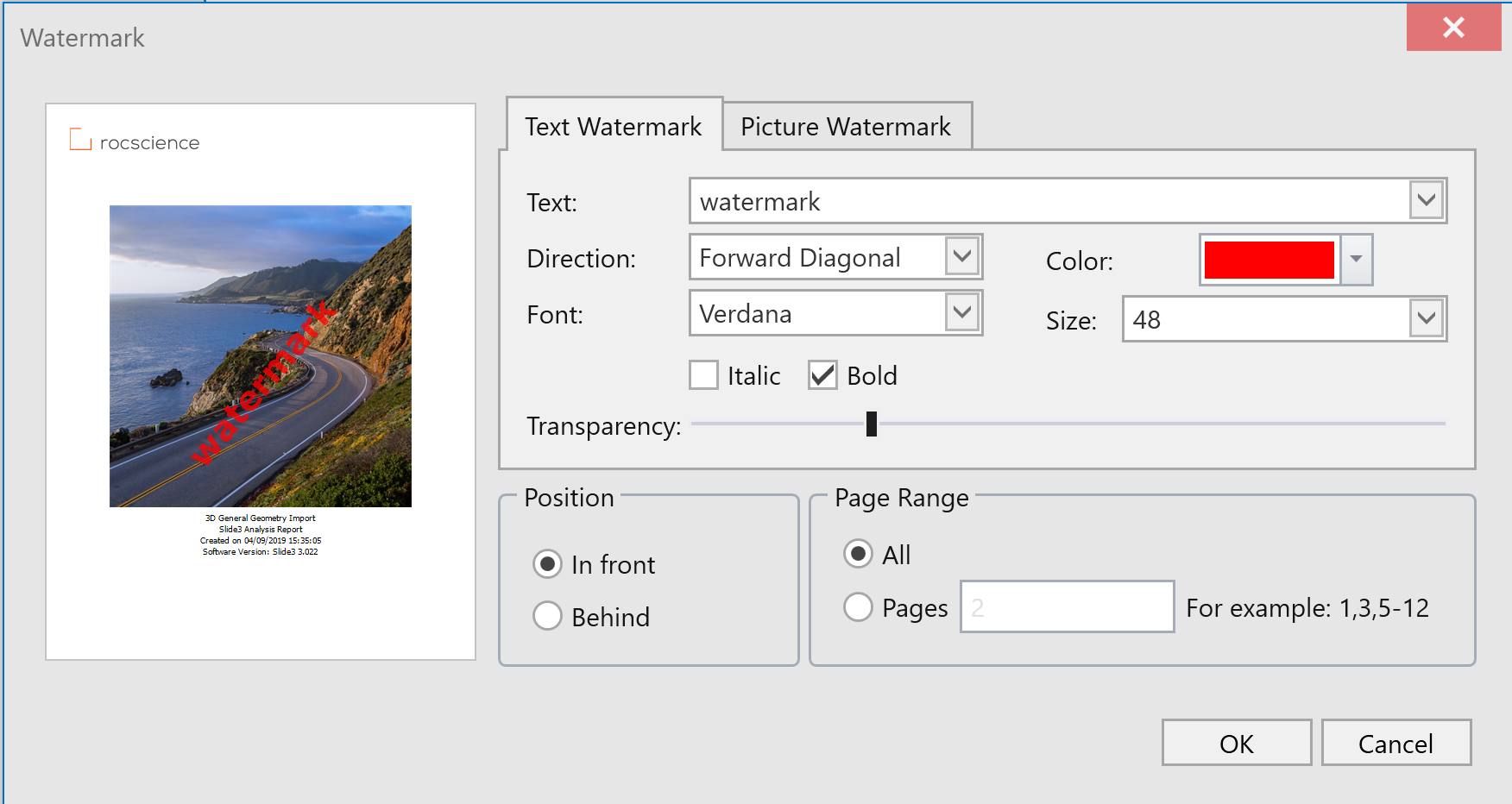 Refresh
You can refresh the report after making the changes to the model. This will generate the most updated report of the project.