Import Terrain
The Import Terrain

option allows users to generate and import the terrain or landscape of any specified location on the map.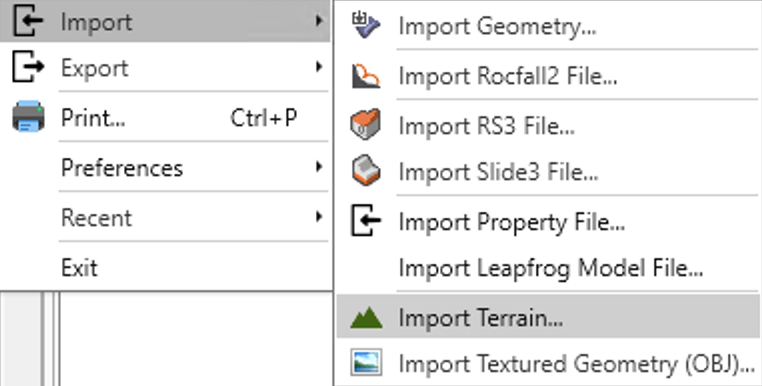 To import a terrain:
Select File > Import > Import Terrain
You will see the Import Terrain dialog, which displays a preview of the terrain and allows you to configure the Layer and Region Definition of the selected point on the map using the Select Center on Map button. In addition, you can customize the layer, region dimensions (or area) using the appropriate drop-down menu.




When the import settings have been configured, select OK to import the terrain and its properties.


The map and satellite images provided in the Terrain Generator come from a third-party tool (

Mapbox

). The images are not date stamped, though they are generally between 6-18 months out. The map resolution depends on location and availability of satellite data. In some areas, the resolution can be 1 km x 1 km. Elevation data is encoded using each color channel as a position in a base-256 numbering system. This means elevations are mapped to 0.1 m increments.