Define Support
To define support properties:
Select the Loading & Support workflow tab.
Select Define Support from the toolbar or the Support menu.
By default one support property (End Anchored) is initially defined, you can add/delete/copy support properties using the buttons at the bottom of the support list. Any number of support properties can be defined.
For each support property, enter a name and colour, choose the Support Type and enter the support properties.
For details about the different support types which can be modelled in Slide3, see the following topics.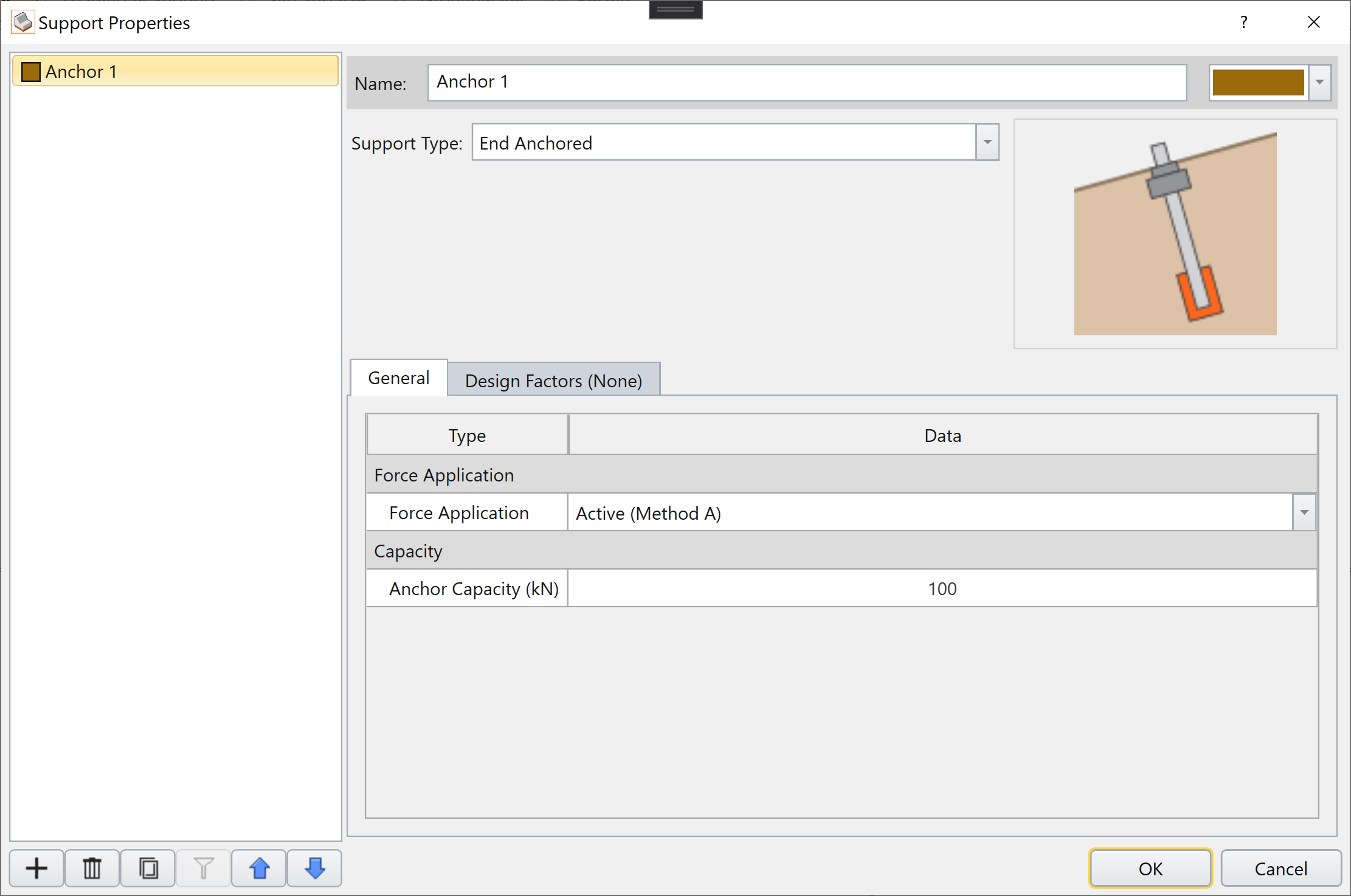 For each support type, there are common types available for the supports. Refer to common support types for more information.
You can also view the design factors that are present in the model. If the user didn't specify design factors then this should be set to None.
To allow maximum flexibility in defining support properties, if the pre-defined support types are not adequate for defining the behaviour of a particular support system, you can create a user-defined support type.