Add Search limit by Arbitrary Volume
Volumetric search limits are no longer limited by just boxes. This option allows users to use arbitrary closed volumes to define search limits.
Select Add search limit > Add search limit by arbitrary volume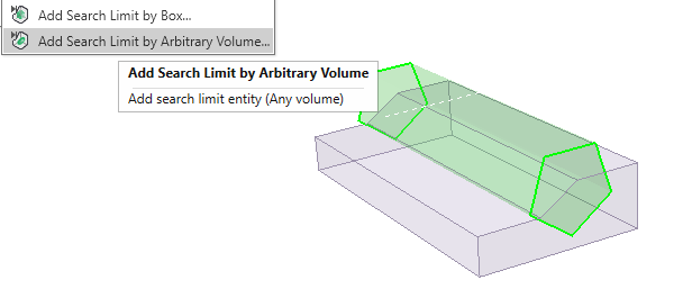 First, create any 3D Boolean geometry and select the object. Then this option will be enabled for users to use the volume as search limit.
Users cannot create an arbitrary search limit from a construction entity. The construction entities should be removed as options from the Arbitrary Volume Search Limit creation dialog, even if they're selected prior to opening the dialog. Divide All warning message can be ignored when computing as it won't be a problem.