Block Model
Users can select Block Model in Slide3 as failure criterion.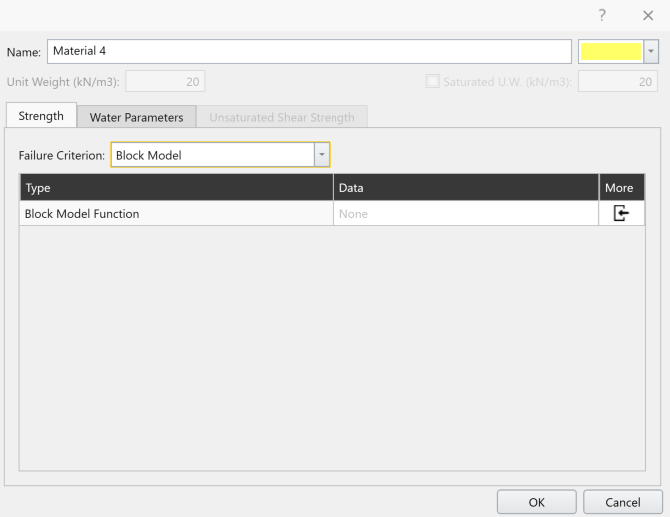 Each block model will have the following information:
Number of blocks
Rotation
Block Dimension (X, Y, Z)
Size in Blocks (X, Y, Z)
Min Corner (X, Y, Z)
Number of Materials
Under the block model, users can specify the block data by selecting the edit icon beside the 'New Function' drop-down menu.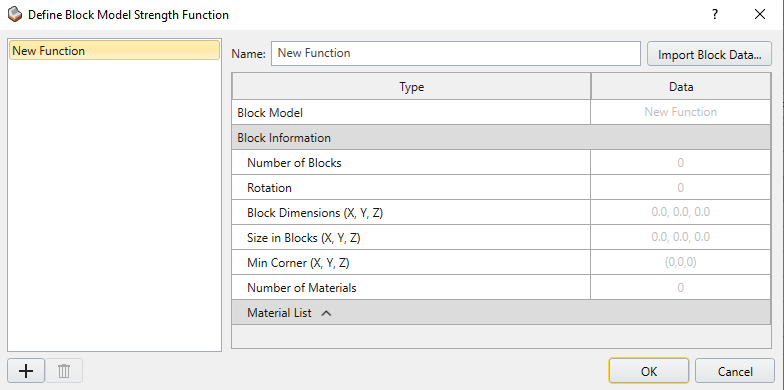 You can also import block data by selecting the 'Import Block Data' option beside the new function. The supported file types are .txt and .csv file.
More details on how to use this feature is covered in Slide3: Block Model.