Notes on Soil Profiles
The following sections provide information on the proper use of and the limitations of the options related to the Soil Profiles setting in Settle3.
Non-Horizontal Ground Surface
The loading stress calculated under loads defined in Settle3 starts at the depth at which the load is defined, regardless of where the load is defined in relation to the model.
The non-horizontal ground surface is intended to be used as illustrated below.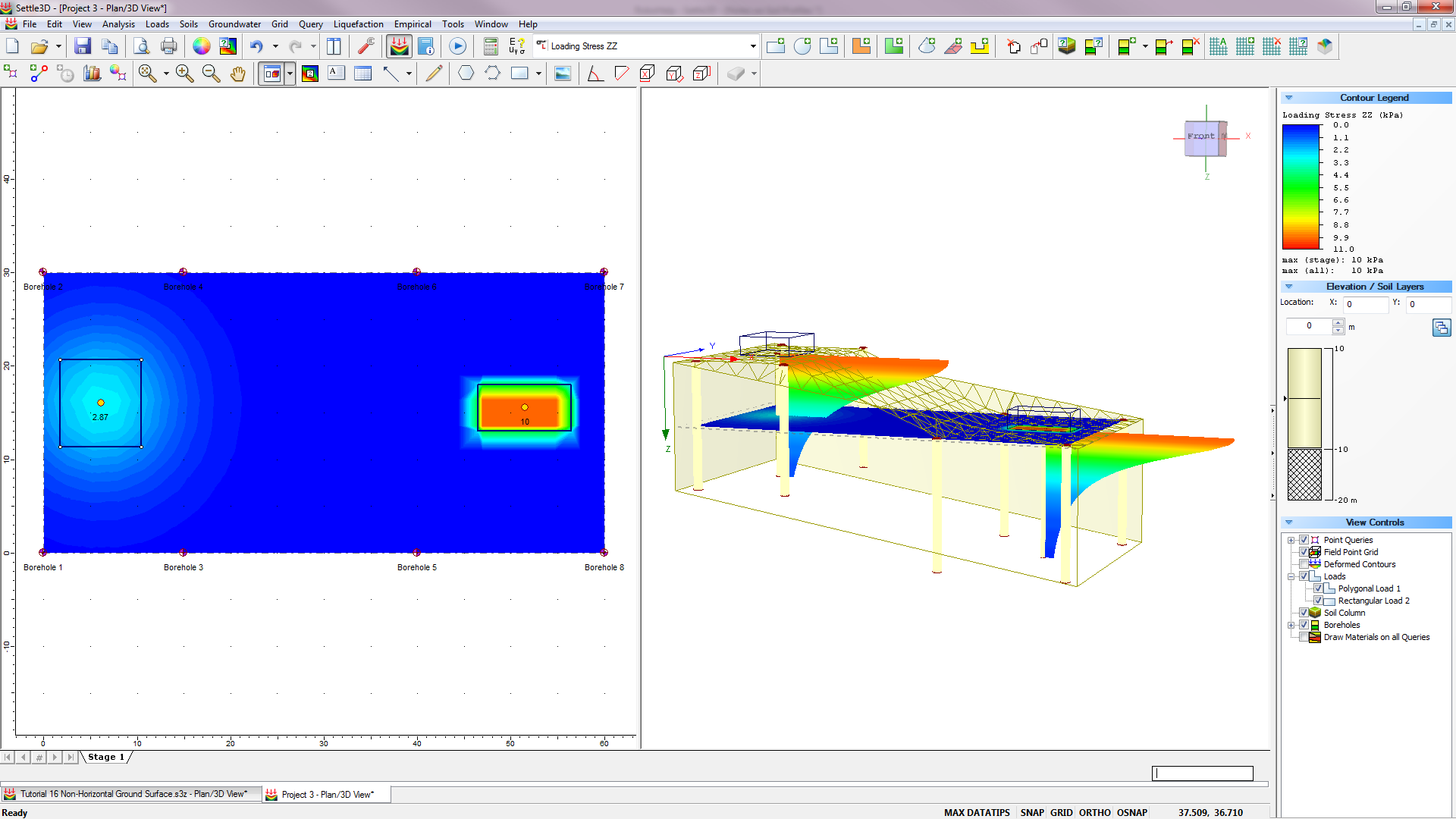 Two loads applied on plateaus in Settle3 model
Load Definition
Loads in Settle3 are flat and the loading stress is calculated starting from the depth at which the load is defined. Loads do not follow a non-horizontal ground surface.