CPT Chart Controls
The CPT graphs are customized in the CPT Chart Controls sidebar.
CPT Chart Controls
The following can be customized in the Chart Controls section of the sidebar: Markers and Lines, Legend, Fonts, and Colors.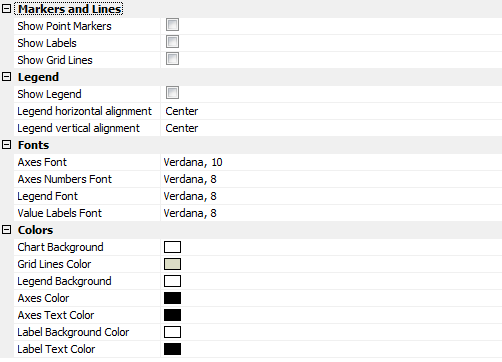 Vertical Axis Options
The vertical axis is the Depth axis in the CPT charts. The vertical axis can be automatically or manually scaled. This scaling applies to all displayed CPT charts.
Horizontal Axis Options
The horizontal axis of each displayed graph can be individually customized. Each individual charts axis can be scaled automatically or manually.