Contacts
A Contact is a company or individual who has contractual relationship with your company in multiple project. For example: a client, drilling company, excavation subcontractor, utility locating contractor, etc. could be defined as a Contact.
To access this page:

Go to the left-hand navigation menu and select Account > User Management.
The page should appear as follows: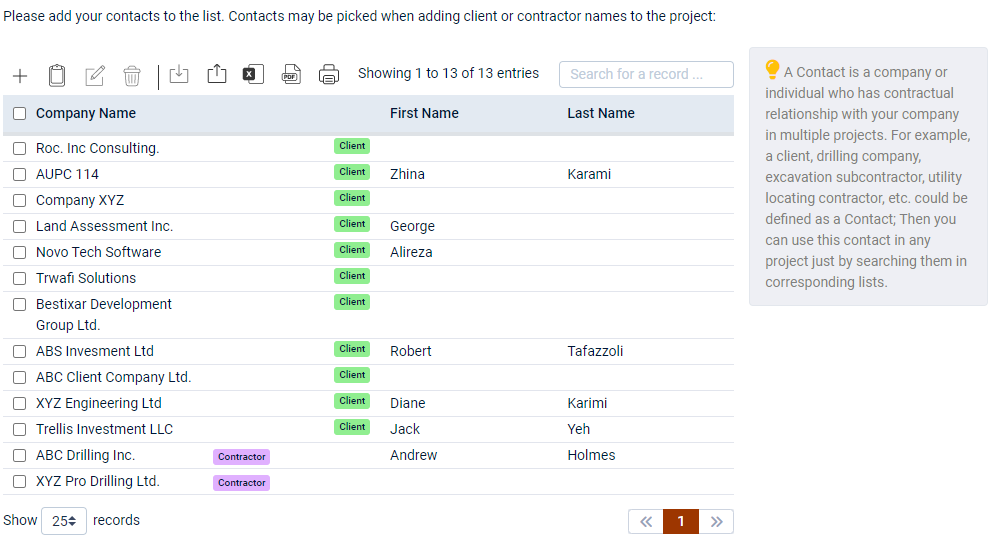 Add New Contact
Click + New Contact button.
Specify the Type of Contact once the Contact Info dialog pops up. A contact could be either Client or Contractor.
Enter personal information (First Name, Last Name, Email Address, Telephone) under the Personal Info section.
Enter company information (Name, Telephone, Street Address, City, Country, Website) under the Company Info section.
Hit ✔️Save to keep any input and changes made.
You can re-use this contact in any project just by searching them in corresponding lists.