Hybrid Liquefied Sand
The Hybrid Liquefied Sand model, Frank and Rollins (2013), combines the curves for liquefied sand, from Rollins et al. (2005a), and soft clay, from Wang and Reese (1998). The lower predicted resistance from the two methods is selected for each y value.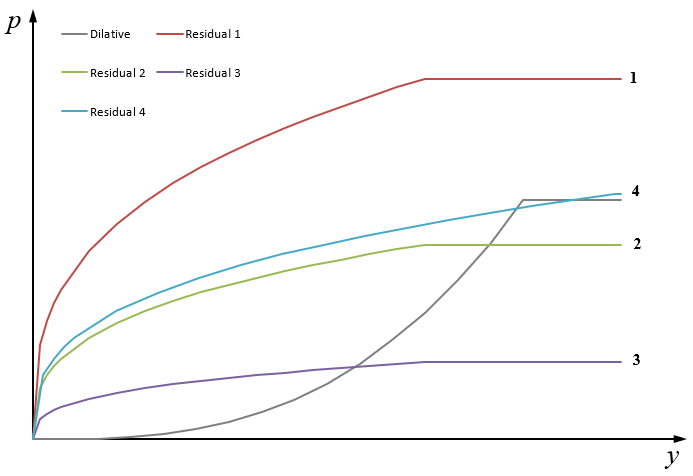 p-y curve for Hybrid Liquefied Sand - shown with the four different cases of shape
For more information, see the Lateral Analysis Theory Manual.