I-Beam
The I-Beam tab of the Concrete Designer is used to add an I-beam section to the reinforced concrete section.
Note: You cannot define both an I-Beam and a Core.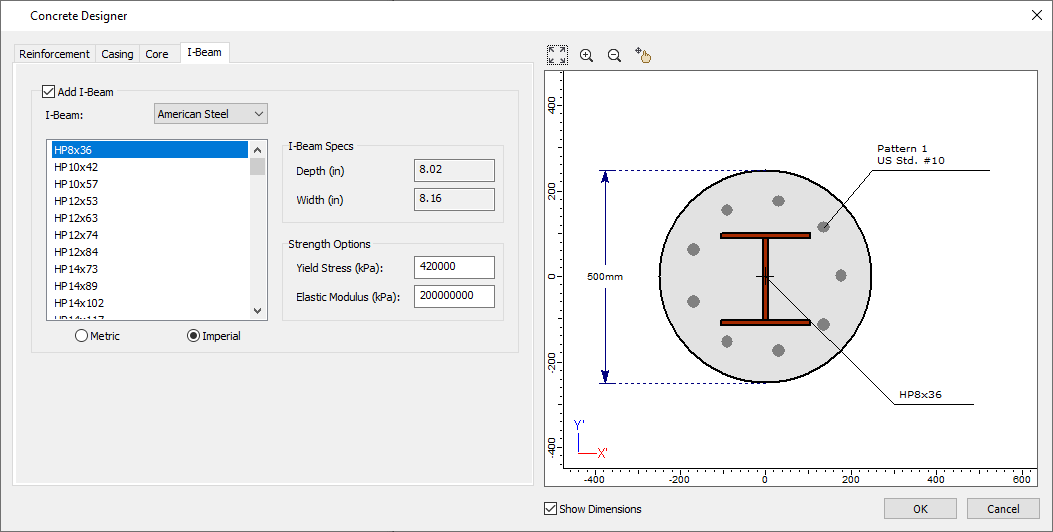 Type
The two available types are Canadian Steel and American Steel. The type dictates the sections that are available from the list.
Users can view the I-Beam section dimensions in either Metric or Imperial units.