Weak Rock
The following material properties need to be defined (Reese & Nyman, 1978):
Uniaxial Compressive Strength
Reaction Modulus of Rock - can be taken from the initial slope of a pressuremeter curve or results of compressive tests of intact specimens
Rock Quality Designation (RQD) - borehole core recovery percentage
krm - Strain factor ranging from 0.0005 to 0.00005.
The diameter of the pile and depth into the soil has a direct impact as well. See the Lateral Pile Theory Manual for more information.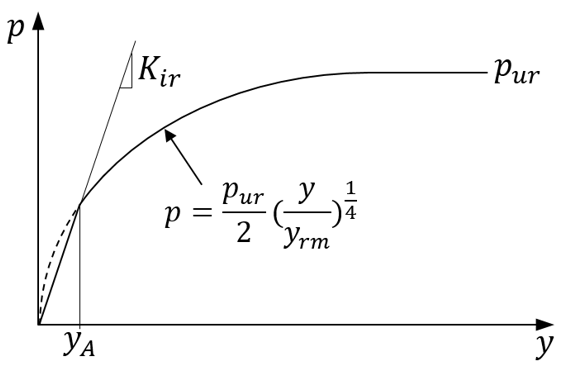 p-y curve for Weak Rock
For more information, see the
Lateral Analysis Theory Manual.