Connectivity
The Connectivity tab is used to define the pile-head connections to the cap.
The orientation of each pile in the group is defined in the Piles tab.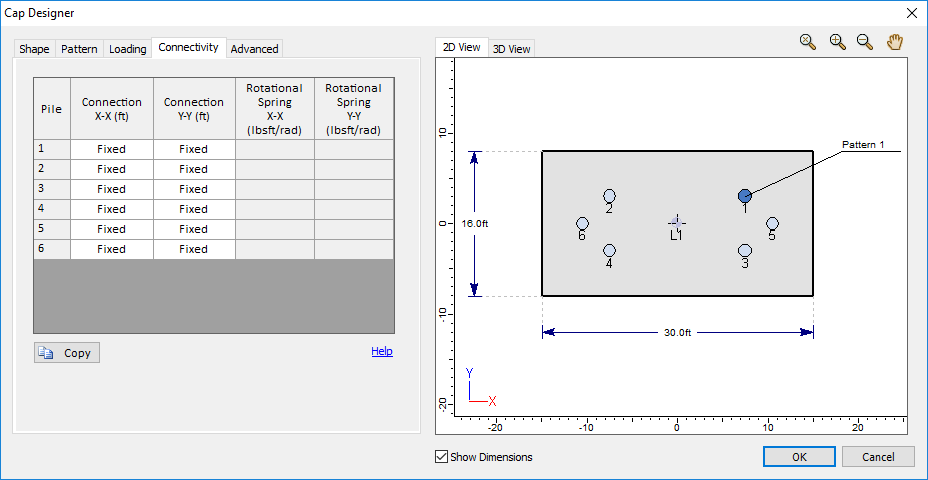 CONNECTIVITY
The following three pile-cap connection types are available:
Pinned - rotation is allowed, translation is restrained.
Fixed - all movement is restrained.
Restrained - translation is restrained, and a rotational spring value stiffness must be entered.