Mosher Sand
Mosher (1984) proposed approaches for calculating the side tip resistance and maximum tip resistance in sand. The approach was based on experimental work and the literature.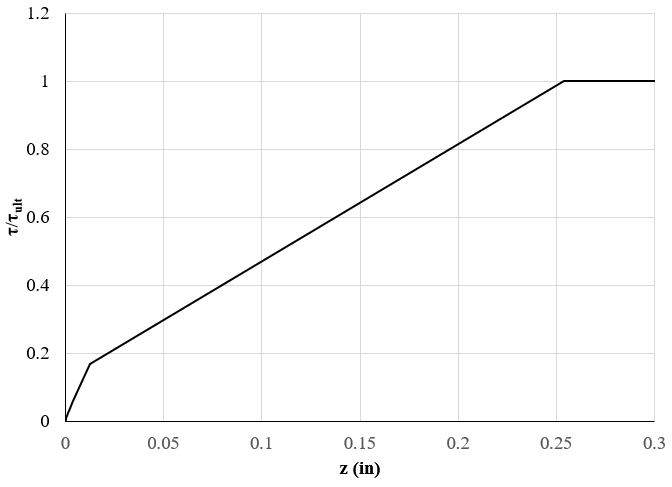 Mosher Sand Skin Friction (t-z) Load Transfer Curve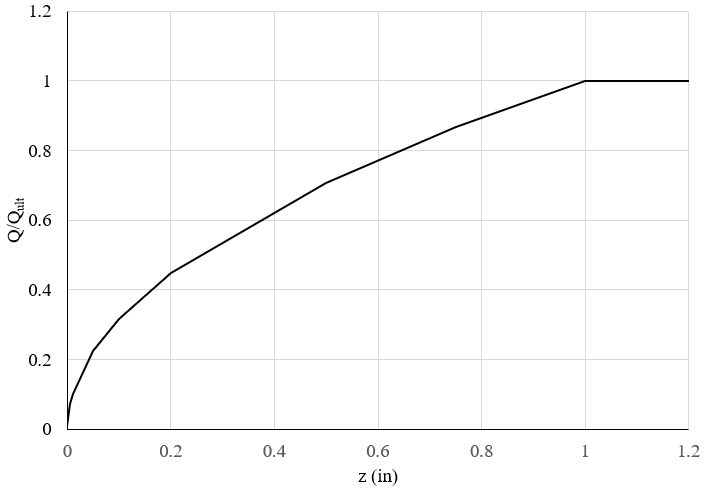 Mosher Sand End Bearing (Q-z) Load Transfer Curve
For more information, see the Axial Analysis Theory Manual.