Display Options
The appearance of Piles, Boreholes, and the general View can be modified in the

Display Options dialog.
Piles tab
In the Piles tab, the following display options can be customized: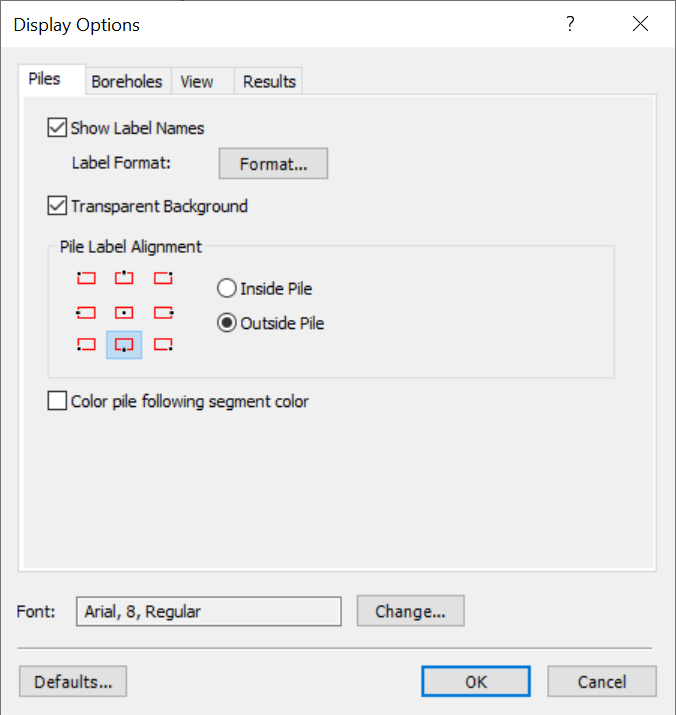 Pile Names
Values
Font and number formatting
Label names can also be formatted by clicking on the Format button. The order and formatting of pile and pattern names and numbering can be customized using this dialog.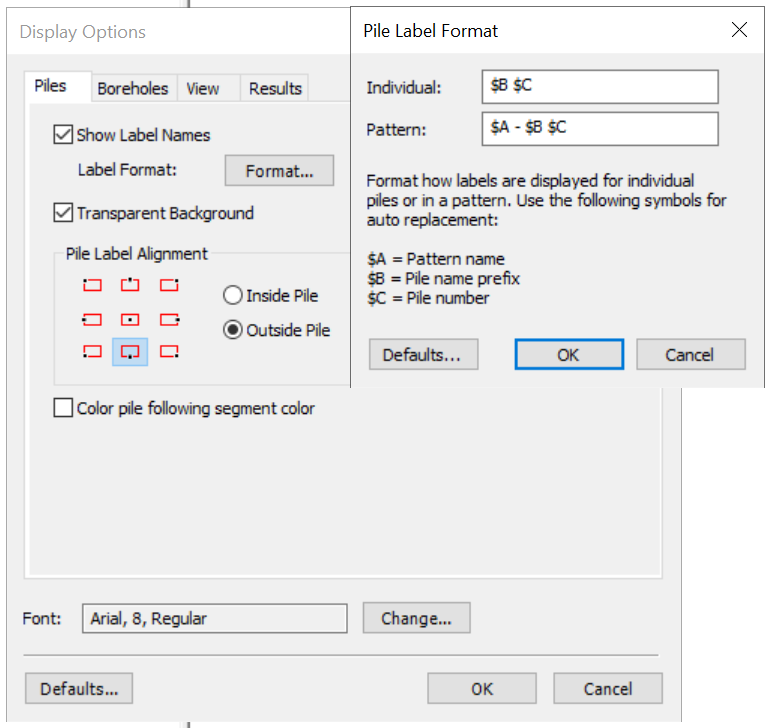 Boreholes tab
In the Boreholes tab, the following can be customized: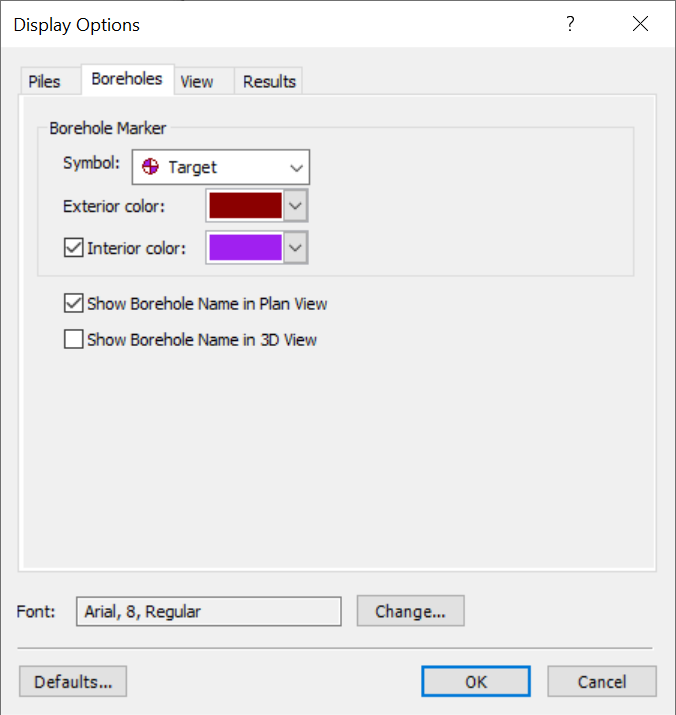 Borehole marker
Borehole name display
View tab
In the View tab, the plan view and 3D view options can be checked on and off.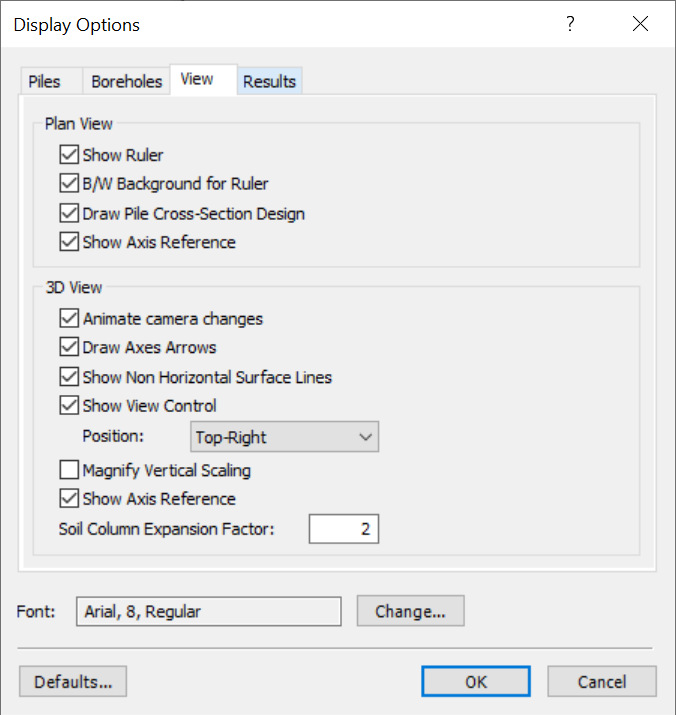 Results tab
The Results tab allows users to turn results labels on and off, format the label, as well as control the display of contours.
Saving Display Settings
Display settings for your project are saved in an .rspil2ds file that stores all display settings and loads them the next time the project is opened.