Driven Coyle Reese Clay
The Coyle and Reese (1966) method is based on instrumental field test results. Note that the curve is not dependent on pile diameter.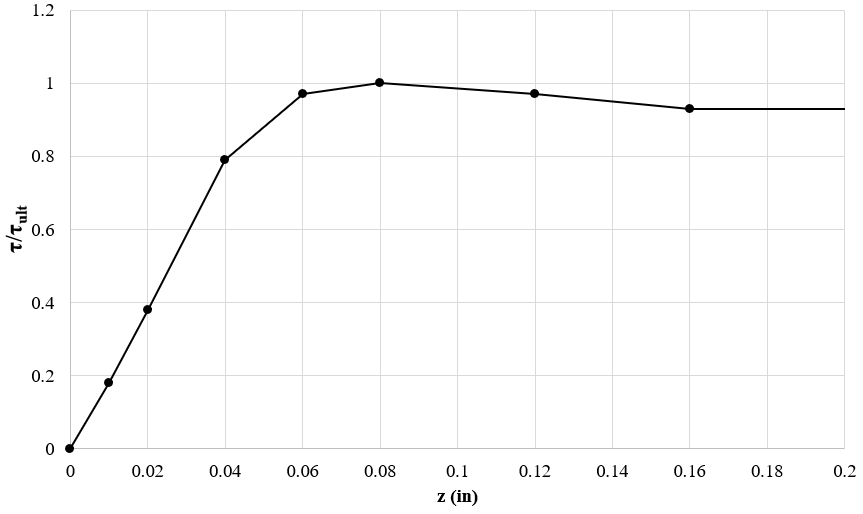 Coyle Reese Clay Skin Friction (t-z) Load Transfer Curve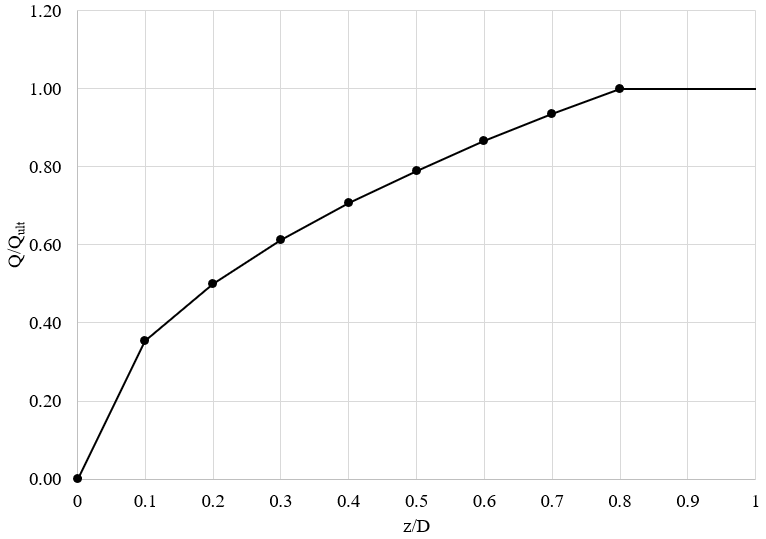 Coyle Reese Clay End Bearing (Q-z) Load Transfer Curve
For more information, see the Axial Analysis Theory Manual.