Add Plane Seeder
Plane seeders are 2D surfaces that are used to initiate falling rocks. The rock locations are generated with a Uniform distribution along the surface area of the plane seeder (i.e., there is an equal probability that the rock will fall from any point on the plane).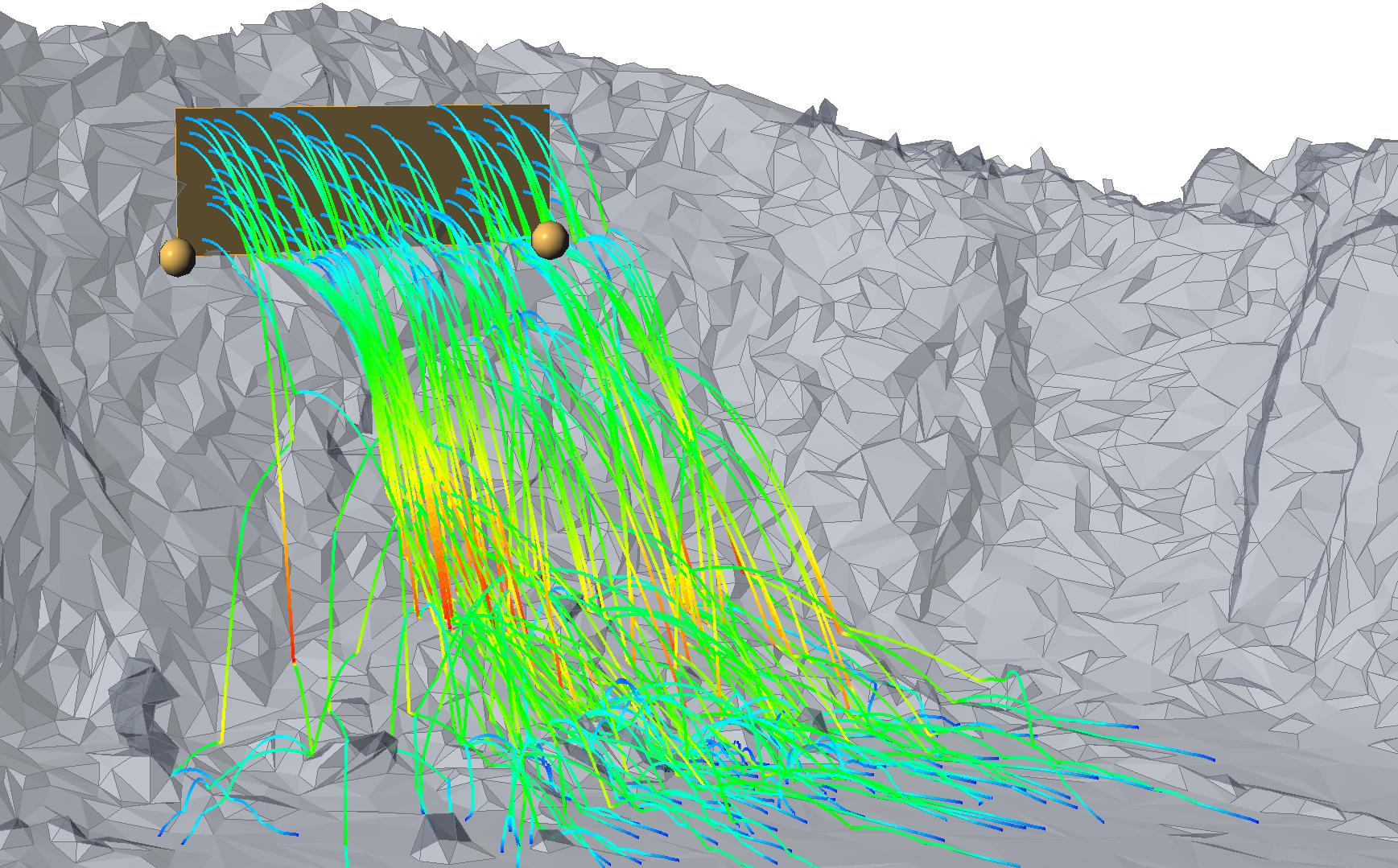 To add a plane seeder:
Select: Seeders > Add Plane Seeder

The following dialog will pop up: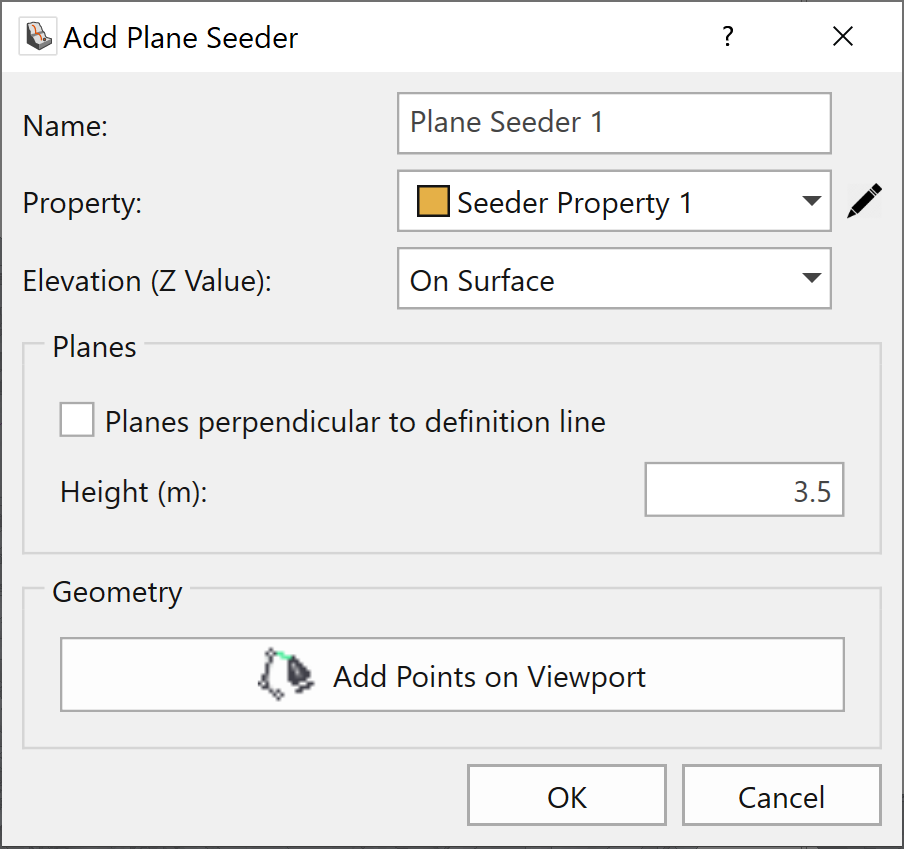 In this dialog, you can assign a specific seeder property to the plane seeder. You can also view/make changes to the seeder property by clicking on the pencil icon next to the property dropdown menu.

The Elevation (Z Value) section is used to define whether to have the plane seeder either:
On Surface,
Height Above Surface,
Absolute Value, or
Custom
To define the location of the plane seeder, select the Add Points on Viewport to begin drawing the line seeder in any of the viewports.
The Planes section is where you can define the Height and the orientation of the plane.
By default, all planes are extruded from a line upwards in the positive Z-direction by the amount entered for Height.
If you want to define a plane seeder with a different orientation, select the checkbox Planes perpendicular to definition line. This will bring up the option to set the Angle. By default, the angle is set to 0° which constitutes a plane that is perpendicular to the positive Z-direction. You can assign different values