Add Barrier From Polyline
RocFall3 allows the user to create a barrier using polylines. To use this tool please select the polyline of interest and:

The Add Barrier dialog will pop up. At the top of the dialog you can Name the seeder and assign it a Property.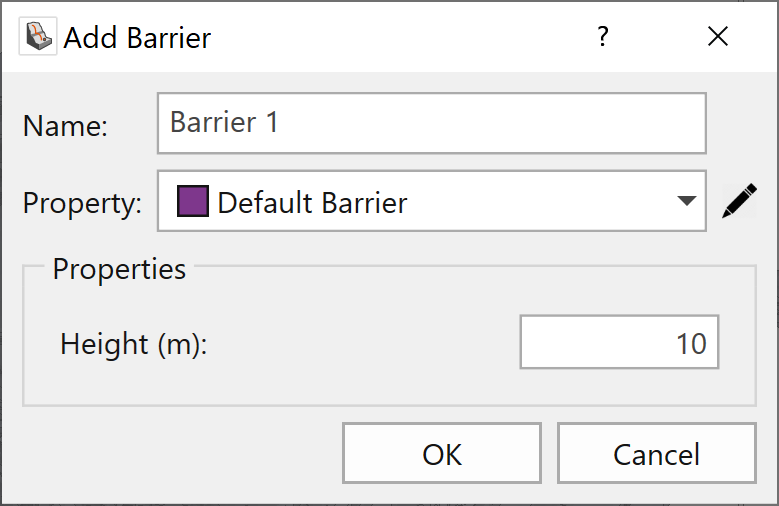 If you select the pencil icon
next to the Property dropdown menu you can open the Seeder Properties dialog.
In the Properties section you can change the barrier's Height.

You can always go back and edit the barrier by selecting it from the Visibility Pane and selecting Edit in the Properties pane.