Automatic Material Assignment
The image segmentation tool allows users to automatically assign materials to a slope surface according to a surface texture (a top-down image of the slope surface). Before the image segmentation tool can be used, a surface texture must have been imported by selecting Geometry > Assign Texture to Surface…. Then, to automatically assign materials, select Materials > Automatically Assign Materials by Surface Texture from the menu. The image segmentation is mapped to the slope surface using corresponding coordinates, meaning that materials are assigned to the slope surface through vertical projection.
In the default view of the dialog, you will see two viewports in the vertical split mode, with the original image on the right and the segmented image on the left. The default segmentation is calculated using the existing number of materials defined in the Material Properties dialog. The opacity of the segmented image can be adjusted using the slider on the top-left hand corner. At a maximum opacity of 1, the segmented image is displayed, whereas at a minimum opacity of 0, the original image is displayed.

Segmentation
The image segmentation algorithm predicates on the assumption that regions of similar colour consist of the same material. The slope surface is segmented according to the number of materials defined in the dialog. Regions similar in colour are grouped into the same segment and use the same material property.
A short video below demonstrates the effect of incrementally increasing the number of materials used in the segmentation, starting with 2 materials and increasing to 12.
A maximum of 20 materials are allowed to be assigned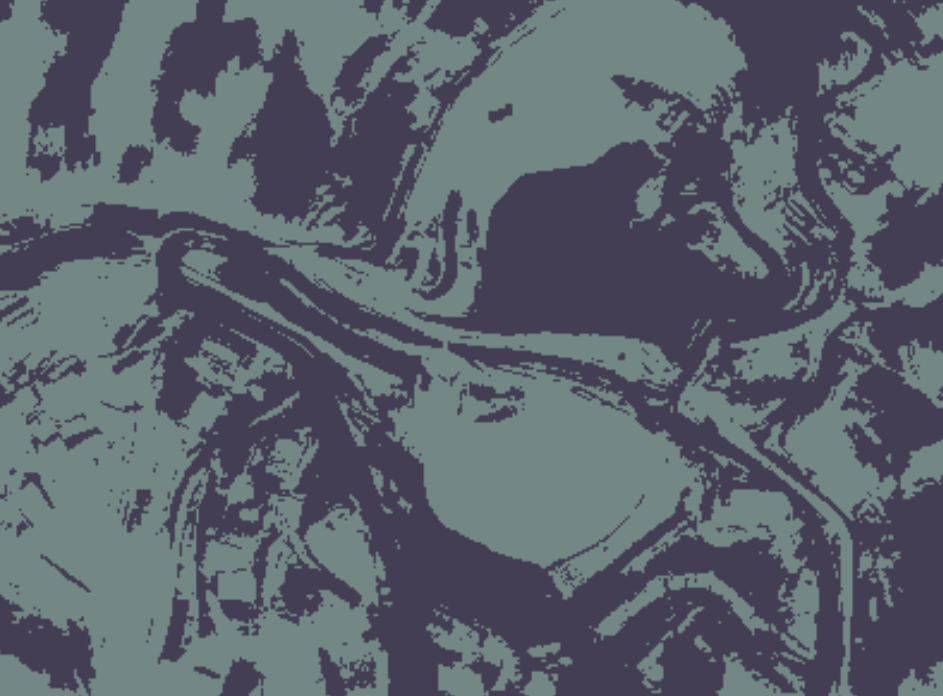 By default, the colour palette is set to the Average of the original image. With this option applied, you'll notice a similarity in the colour palette between the segmented and original images. Options to use high contrast colours or corresponding material property colours are also available. The dropdown menu below shows the colour palette options available.


Views
The original and segmented images can be viewed in a vertical split mode or a horizontal split mode, or the segmented image can be viewed on its own in the single view mode

Each viewport has its own zoom in/out functions as well as a pan button and a reset button.

Advanced Settings
In Advanced Settings, you can modify the smoothness and resolution of the segmentation.
Smoothness: This tool allows adjustment of the image "blur".
Resolution: This tool allows adjustment of the pixelation.
The existing auto-assigned materials layer will be removed when the surface texture is deleted.