Themes
The Themes option allows you to select the display option theme for the EX3 user interface. This option is useful for visualizing your stress analysis results in different ways.
To change the selected theme, click on the

Theme icon in the tool bar or select View > Themes in the menu.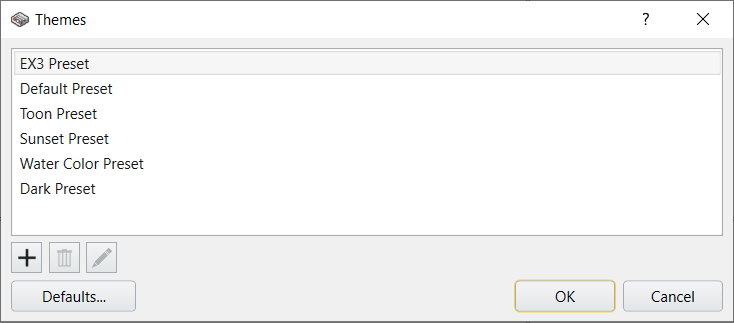 There are several different themes to choose from including:
EX3 Preset
Default Preset
Toon Preset
Sunset Preset
Water Color Preset
Dark Preset *NEW*