Overlay Tables
Property tables can be toggled on and off using the Overlay Tables options.
To add a property table to a viewport:
Select Annotate > Overlay Tables
Users can select:
Material Properties Tables
Joint Properties Tables
Table Options
Users can adjust the content displayed as well as the look and feel of the table.
Select: Annotate > Overlay Tables > Material/Joint Table Options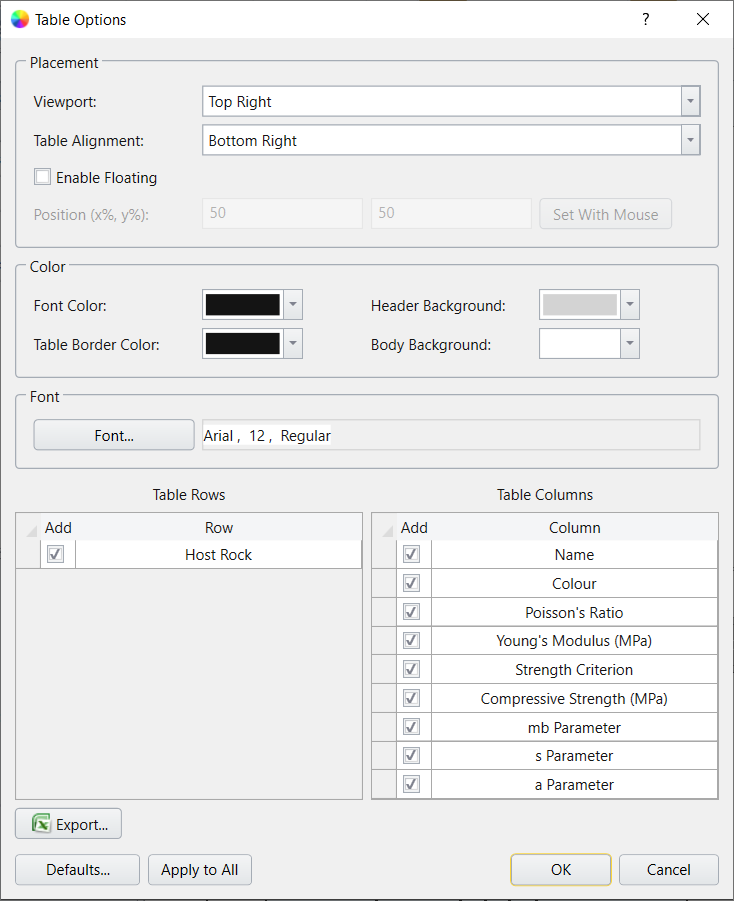 Users can use this dialog to select the:
Viewport the table is placed in
Font colour
Table colours
Font size
Details included in the table rows and columns
EXPORT TABLE
The data in the Material Properties or Joint Properties table can be exported to an excel file by selecting the Export option in the Table Options dialog.