Display Options
The Display Options

dialog available on the toolbar or View menu allows you to customize various display options including:
General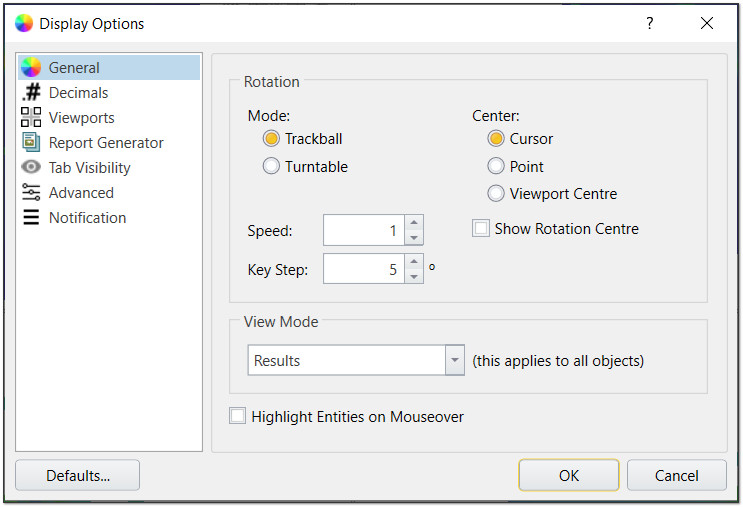 General display option setting allows you to change the mode of model view. When show rotation center box is turned on, the red center indicator will show at the center of the geometry view as you rotate the geometry as shown below: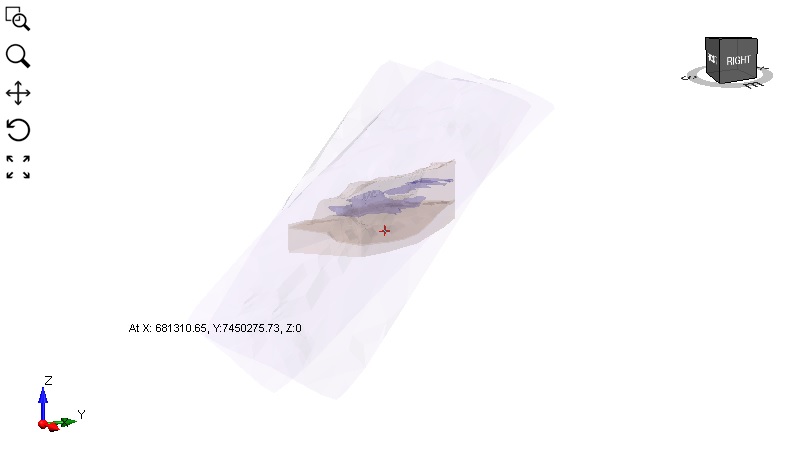 Decimals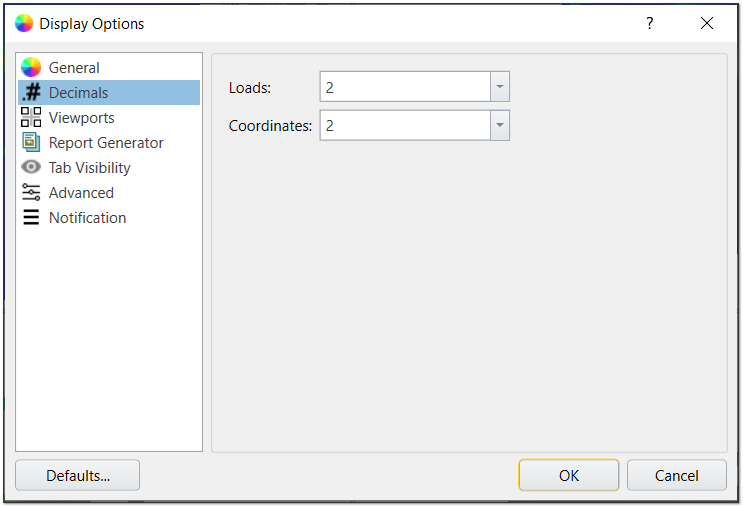 This option is used primarily for model coordinates/ results. Choose the number of significant digits for the results in this setting.
Viewports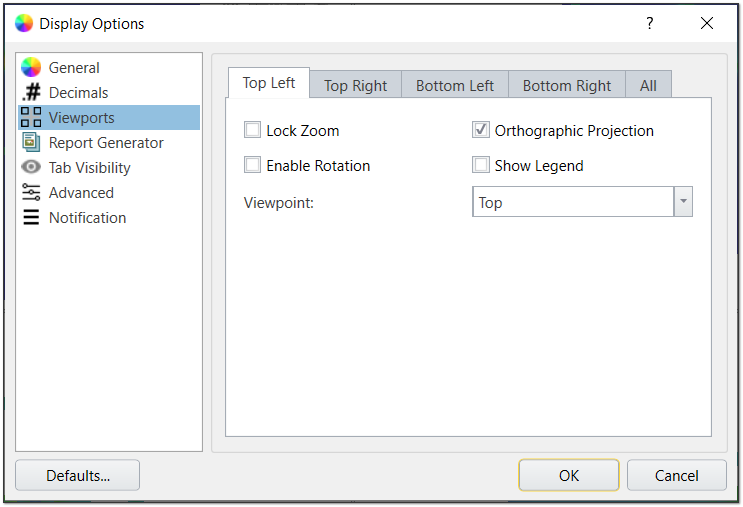 Viewports allow you to modify each window view and zoom options.
Report Generator
Adjusts setting for Report Generator

available in the toolbar.
Visibility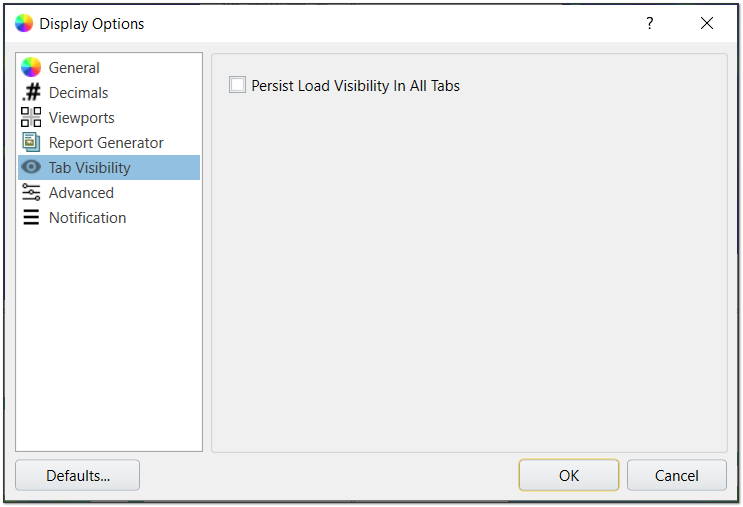 Advanced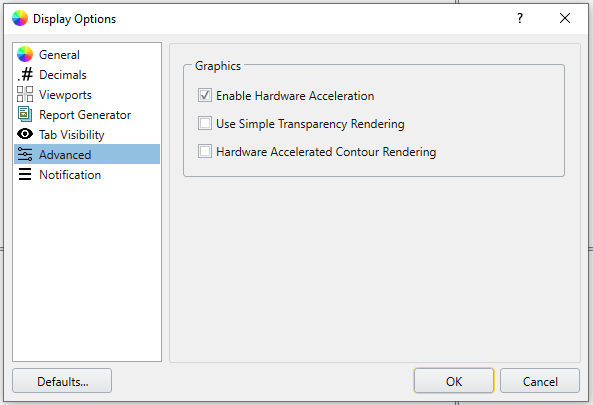 The Advanced tab includes various Graphic options that users can turn on or off to best suit the hardware they are using, and optimize the speed and performance of the EX3 program.
These features include Hardware Accelerated Contour Rendering, a new more efficient way of constructing contours that can help results load faster, and can also help improve frame rate when manipulating geometry. In order to use Hardware-Accelerated Contour Rendering, Enable Hardware Acceleration must be turned on.
Notification
The Notification tab lets you turn on or off notifications for the following features:
Low Frame Rate Warning
Maintenance Plus Expiring Soon
Large History Warning