Tunnel Profile
The Tunnel Profile option in EX3 allows users to design the profile of a tunnel.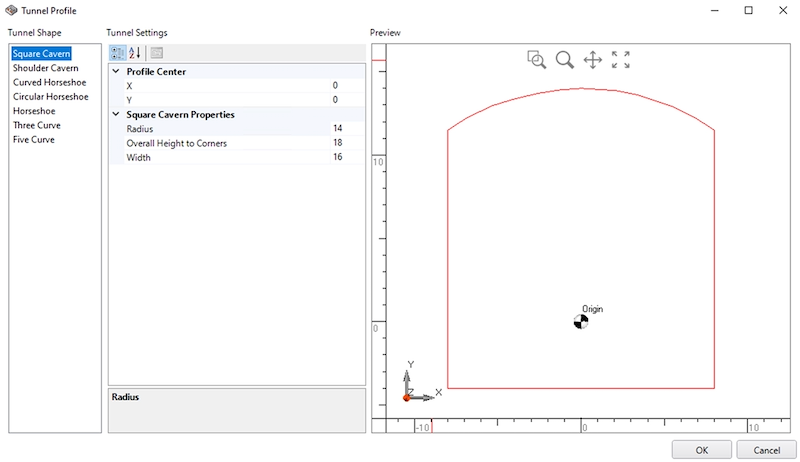 To do this:
Select Geometry > RS Tools > Tunnel Profile
Once the Tunnel Profile dialog opens, select the desired Tunnel Shape. There are several tunnel shapes available to choose from: Square Cavern, Shoulder Cavern, Curved Horseshoe, Circular Horseshoe, Horseshoe, Three Curve, and Five Curve. The display on the right side of the dialog previews an image of the selected tunnel shape.
Define the tunnel's center and properties, or top heading (if applicable).
Select OK to create the tunnel design.