Histogram Plot
To plot Histograms of results after a Probabilistic Analysis:
Select Statistics > Plot Histogram or the "Plot Histogram" toolbar button.
Select the Failure Mode (e.g. Shear, Elastic Buckling, Arch Snap Thru, or Compression, whichever is applicable).
Select the Data to Plot (e.g. Factor of Safety, or one of your input data random variables).
Enter a Number of Bins. The default is 30, but any value between 2 and 100 can be entered.
Highlight Data

If you want to highlight data with safety factor less than a particular number, select the Highlight Data check box and enter a value of safety factor (default = 1).

Click Plot.
Histogram Plot dialog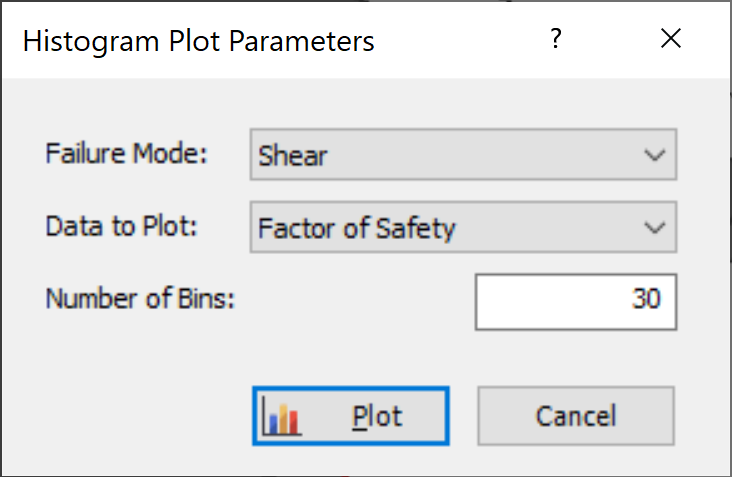 The Histogram will be generated, and the mean, standard deviation, minimum and maximum values for the data plotted, will be listed at the bottom of the Histogram.
Factor of Safety Histogram and best fit distribution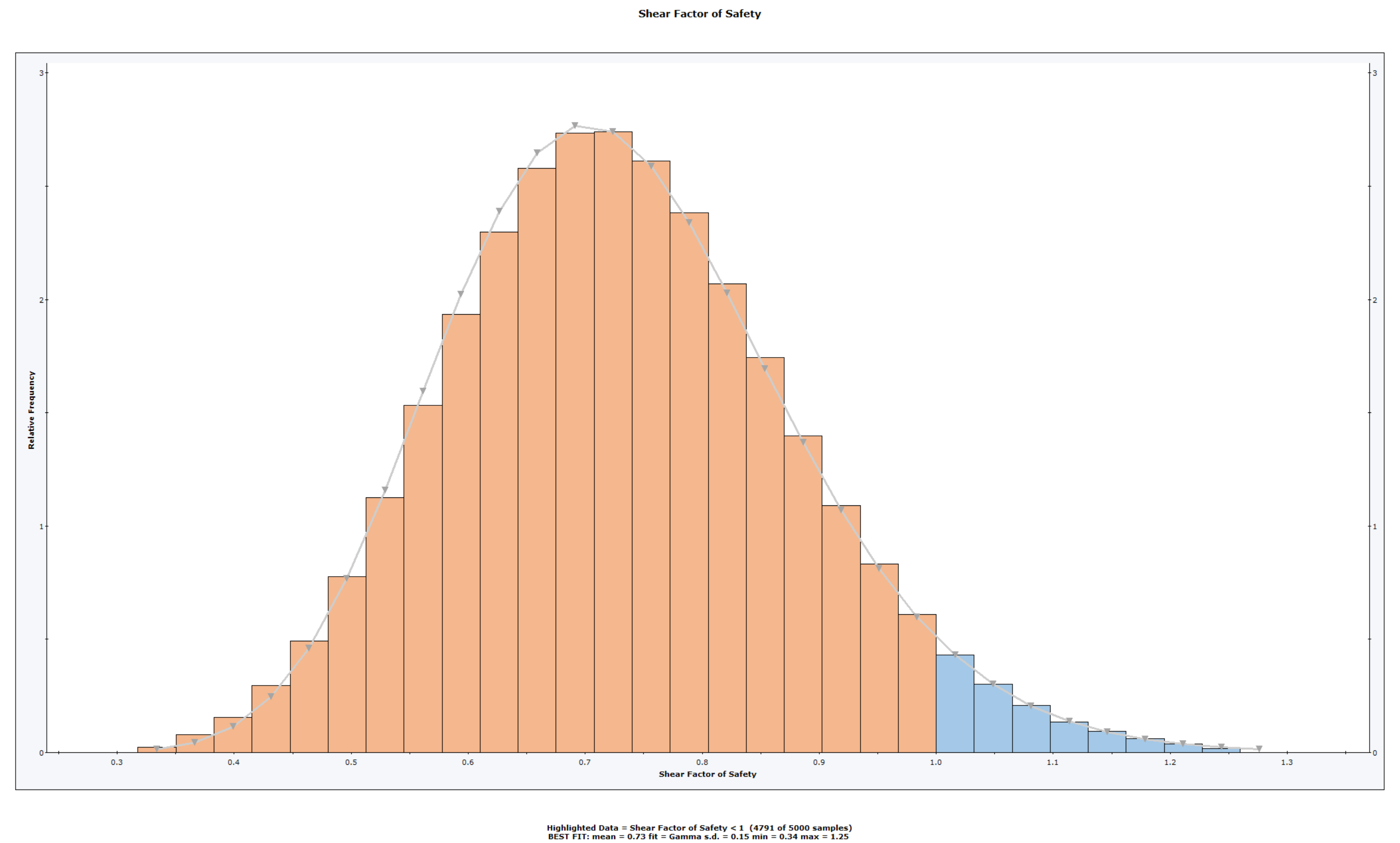 Several options are available in the right-click menu for Histograms, including: