Sidebar
The Sidebar in CPillar is the vertical panel which is available at the left side of the CPillar application window. The Sidebar is split into two sections:
The Pillar Information section allows the user to enter the Input Data for running the analysis.
The Results section displays a summary of analysis results.
Pillar Information and Results panel in Sidebar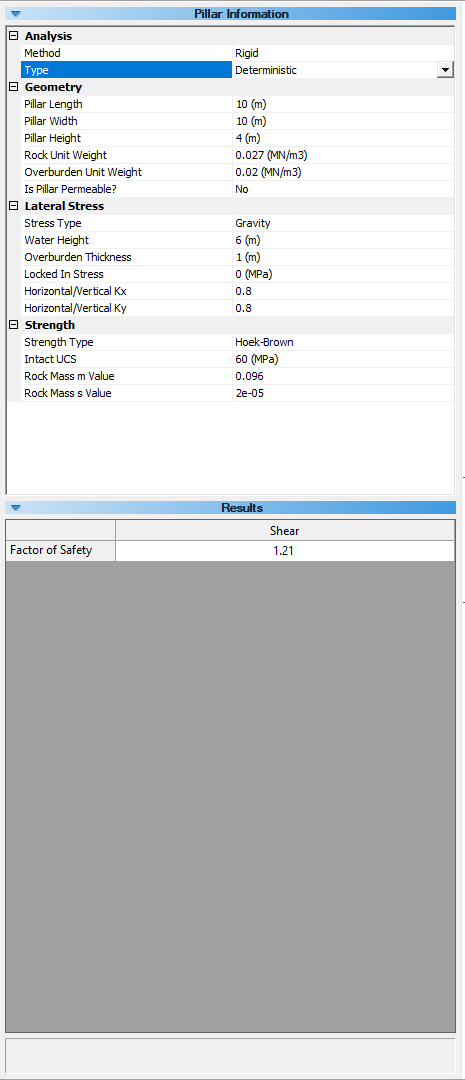 Hiding / Showing the Sidebar
To hide the Sidebar (for example, to maximize the viewing area of your model on the screen):
Click the mouse on the Show / Hide button (the narrow vertical button) at the middle of the inner edge of the Sidebar. This will hide (minimize) the Sidebar.
To re-display the Sidebar click this button again (it will remain visible at the edge of the CPillar application window, if the Sidebar is minimized).