Project Summary
The Project Summary tab in the Project Settings dialog allows you to input basic information about your project. To open the tab:
Select Project Settings on the toolbar or on the Analysis menu.
Select the Project Summary tab.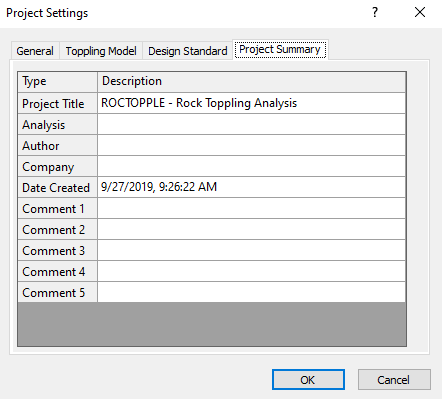 The available information fields are:
Project Title
Analysis
Author
Company
Date Created
Comments
Using Project Summary Information
The information entered in the Project Summary tab appears in the following places:
The Info Viewer.
On printouts, as configured in the Page Setup option in the File menu. The Page Setup option allows you to design and apply customized title blocks (headers, footers) to printouts of analysis results.
NOTE: The most recently saved Author and Company information automatically becomes the default for all new files.