Input Data Overview
The primary data input dialog in RocTopple is the Input Data dialog. To open the dialog:
Select Input Data on the toolbar or the Analysis menu or press F3.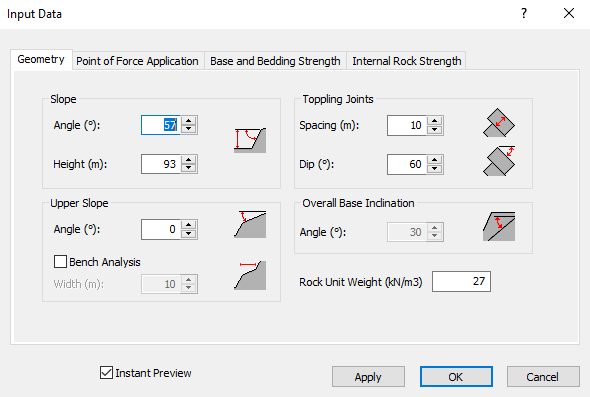 The dialog allows you to enter the following input data:
Instant Preview
The Instant Preview option ensures that the model is immediately updated on the screen as the input parameters are changed in the Input Data dialog. This check box is ON by default. If Instant Preview is turned OFF, results are updated only when you click Apply or OK in the Input Data dialog.