Info Viewer
The RocTopple Info Viewer provides a comprehensive summary of model input data and analysis results in a formatted text listing. To open the Info Viewer,
Select Info Viewer on the toolbar or on the Analysis menu.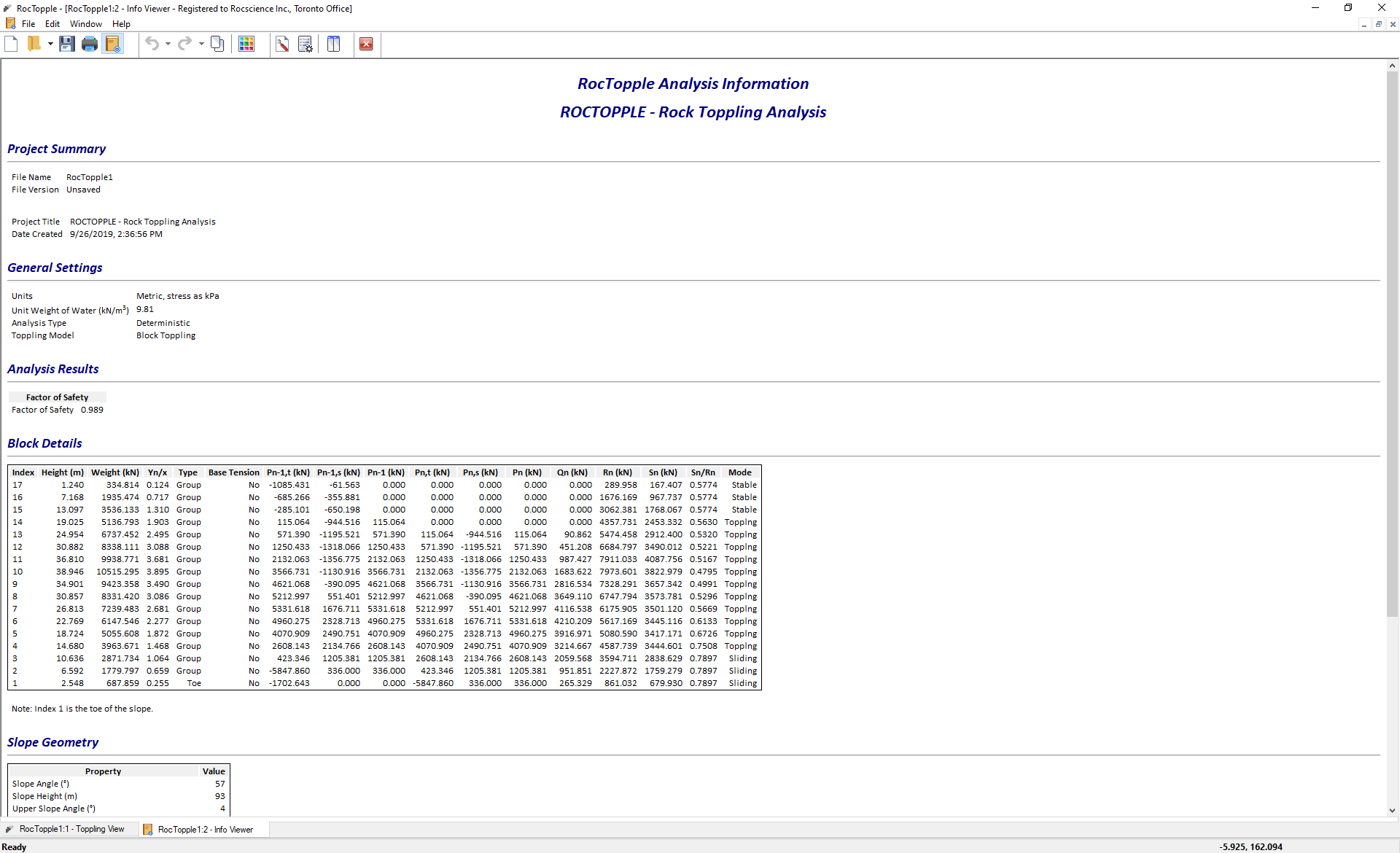 The Info Viewer behaves like any other view in RocTopple. It can be scrolled, re-sized, tiled, minimized, maximized, and closed. The Info Viewer can also be customized and exported as described below.
Info Viewer Options
The Info Viewer Options
dialog is available from the right-click menu or on the toolbar while the Info Viewer is the active view.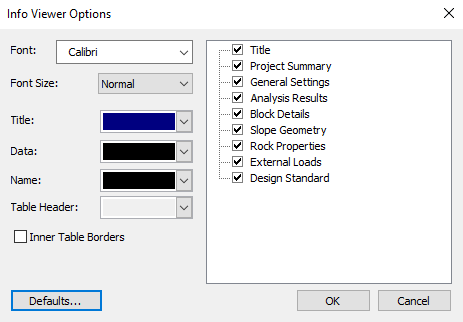 In this dialog, you can:
Customize the font, font size, and colours.
Use the check boxes to select the information that you want displayed.
Click the Defaults button to make the current settings the default or restore the original default settings.
Copy to Clipboard
The Info Viewer information can be copied to the clipboard by selecting Copy on the toolbar, the Edit menu, or the right-click menu. From the clipboard, the information can be pasted into word processing programs for reports, presentations, etc.
Save to File
The Info Viewer information can be saved to an HTML file (*.HTM) or text file (*.TXT) by selecting Save as HTML on the File menu or the right-click menu.
NOTE: An HTML file preserves the text formatting that you see in the Info Viewer. A plain text file saves the text only, with no formatting.
Printing
The Info Viewer information can be sent directly to your printer by selecting Print on the toolbar or the File menu. For a print preview, select Print Preview on the File menu or the right-click menu.