Chart Properties
The Chart Properties option in RocPlane allows you to customize several properties in Histogram, Cumulative, Scatter, and Sensitivity plots, as shown below. You can access the option on the Chart menu or the right-click menu.
Titles
Markers and Lines
Fonts
Colours
Value Labels
Chart Legend
Axes
Sampler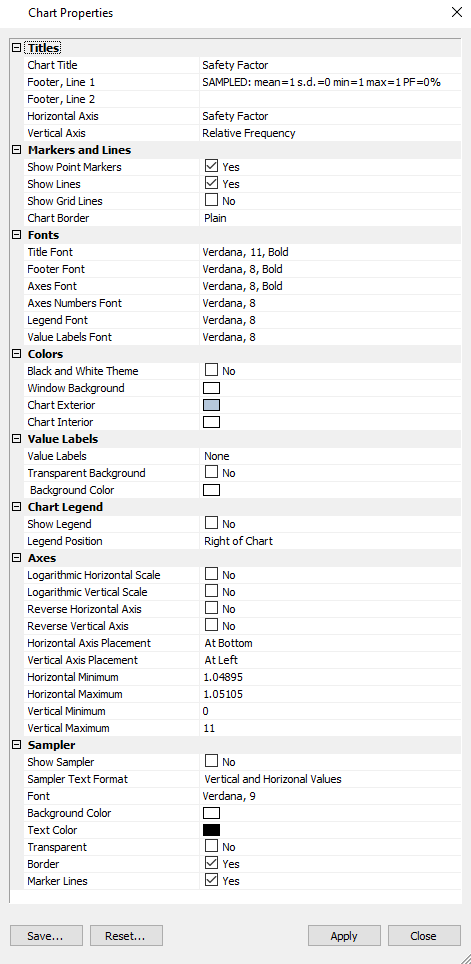 NOTE: Changes to Chart Properties are applied to the active plot. To change properties for all plots, see below.
Save Properties as Default
To save the current properties as the default for all new plots:
Click the Save button.
Click Yes.
Reset Properties
To reset properties to the program defaults:
Click the Reset button.
Click Reset to Application Defaults.
To revert to the previous properties:
Click the Reset button.
Click Revert to Previous.