2D Wedge View
The 2D Wedge View in RocPlane allows you to display a two-dimensional view of your model. The view displays model lengths and angles, applied and resultant forces, and tables of analysis results and input data.
NOTE: RocPlane is a two-dimensional analysis but you can view a three-dimensional version of your model in the 3D Wedge View.
To display the 2D Wedge View:
Select the 2D View toolbar button .
Select 2D View on the Analysis menu.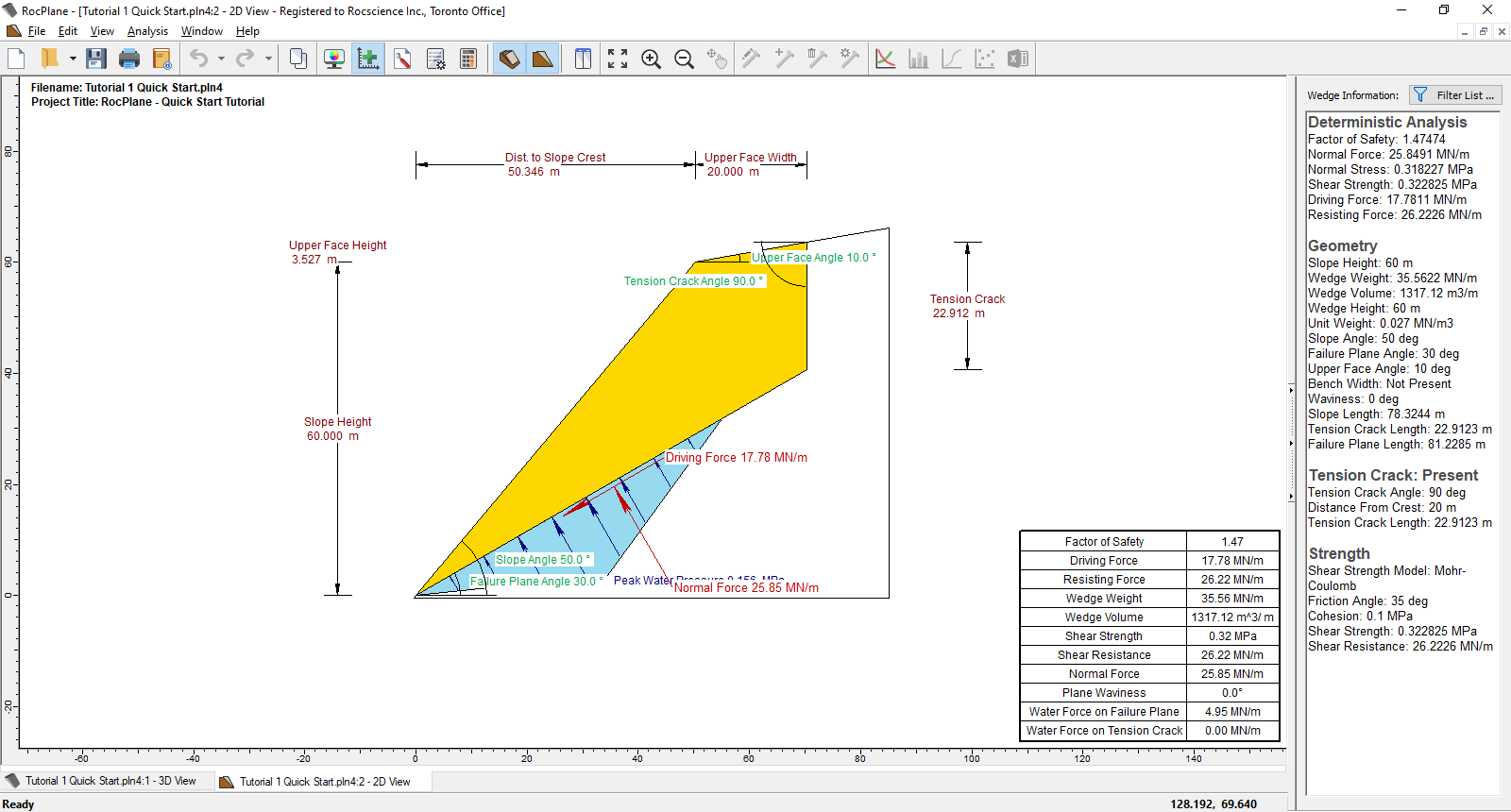 NOTE: All force arrows on the view represent only the direction of a given force. Arrow sizes are not scaled for magnitude. They only represent the presence and direction of a given force.
TIP: If you already have the 2D Wedge View open but have other views open, you can return to the view any time by re-selecting 2D View on the toolbar or the Analysis menu.
2D Wedge View Display Options
You can control the appearance of the 2D Wedge View using the Display Options dialog. To open the dialog:
Select the Display Options button on the toolbar or Display Options on the View menu.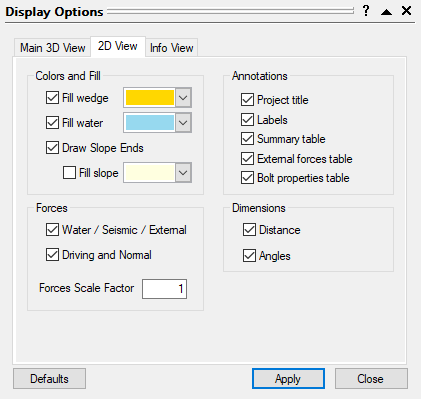 TIP: To restore default settings in the Display Options dialog, click the Defaults button.