Stress Path Graphs
Users can see the stress paths displayed in the stress path graph tab as shown below. By default, users will see the four graphs with variables per axial / deviatoric strain and q vs p graph. You can right click on the graph and define the parameters you want to change in the graph.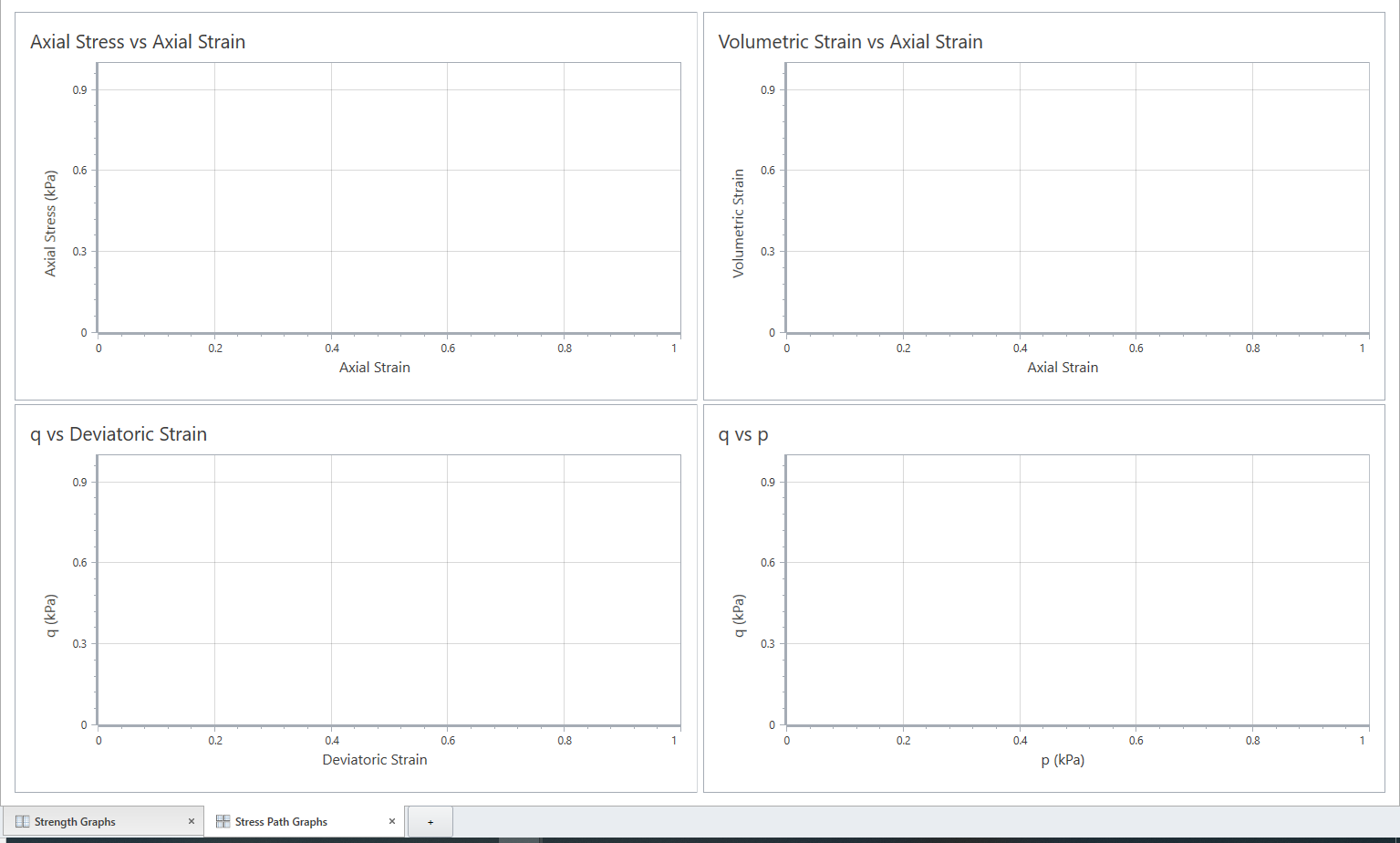 After user assigns the Define Stress Paths and Apply Stress Paths to the material model, the following graphs will plot the stress paths as shown below: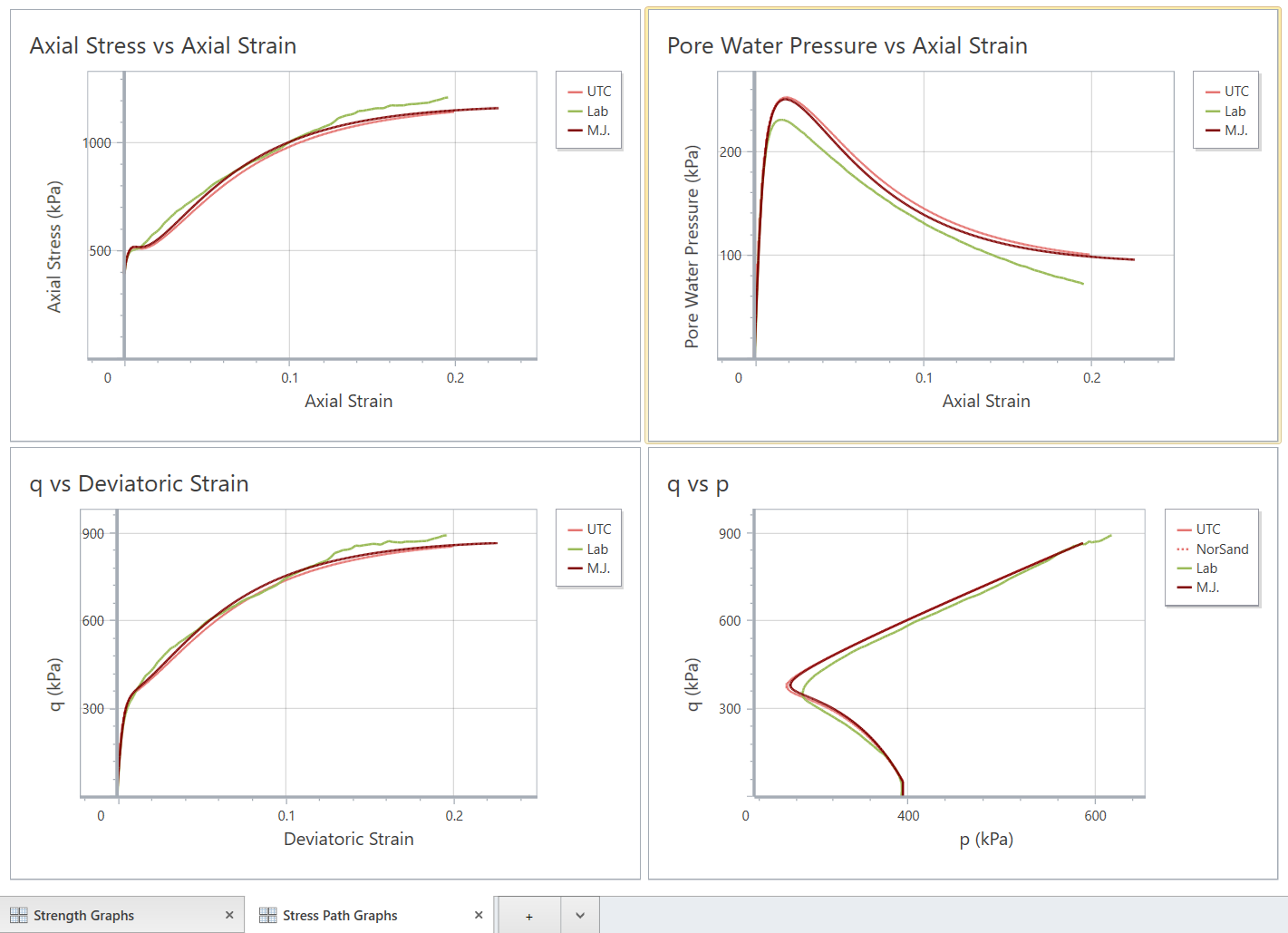 More details on graphs and options in Stress Path Graph can be found in our tutorials: Norsand and CamClay tutorials. This graph is generally used for constituitive behavior of soil. There is also animation tab available for stress path where the progression of load applied will be animated in the graph with bounding surface.