Properties Pane
The Properties Pane lets you quickly edit the properties of any selected entity in the Visibility Tree. Simply use your mouse to select an item and the corresponding properties will appear in the pane below.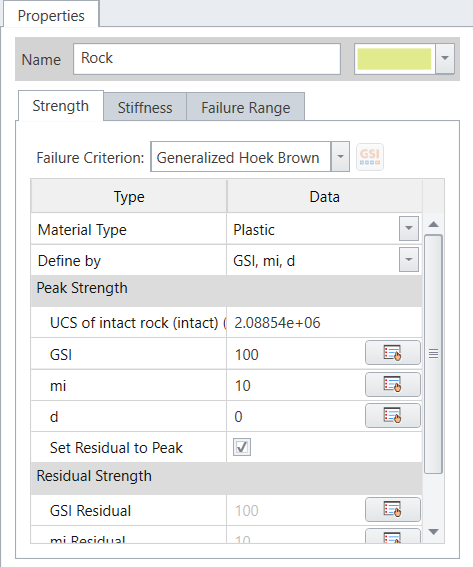 Rock materials properties:
When using rock material models, failure range is available for you to see the output parameters of the model under failure range tab. Below shows an example of Generalized Hoek-Brown tutorial with rock material under triaxial test.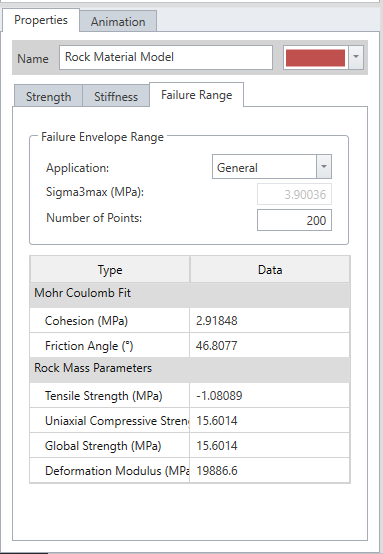 Graph Editor functions
Users can also use the Properties Pane to access the Graph Editor functions for a specific graph by clicking on a graph in either the Strength Graphs tab or Stress Path Graphs tab.