Report Generator
The Report Generator provides a comprehensive summary of model input data and analysis results, in a formatted listing.
You can access the Report Generator at any time by selecting the

Report Generator icon from the tool bar or the Analysis menu. The Report Generator information can be customized and exported in a variety of ways, as described below.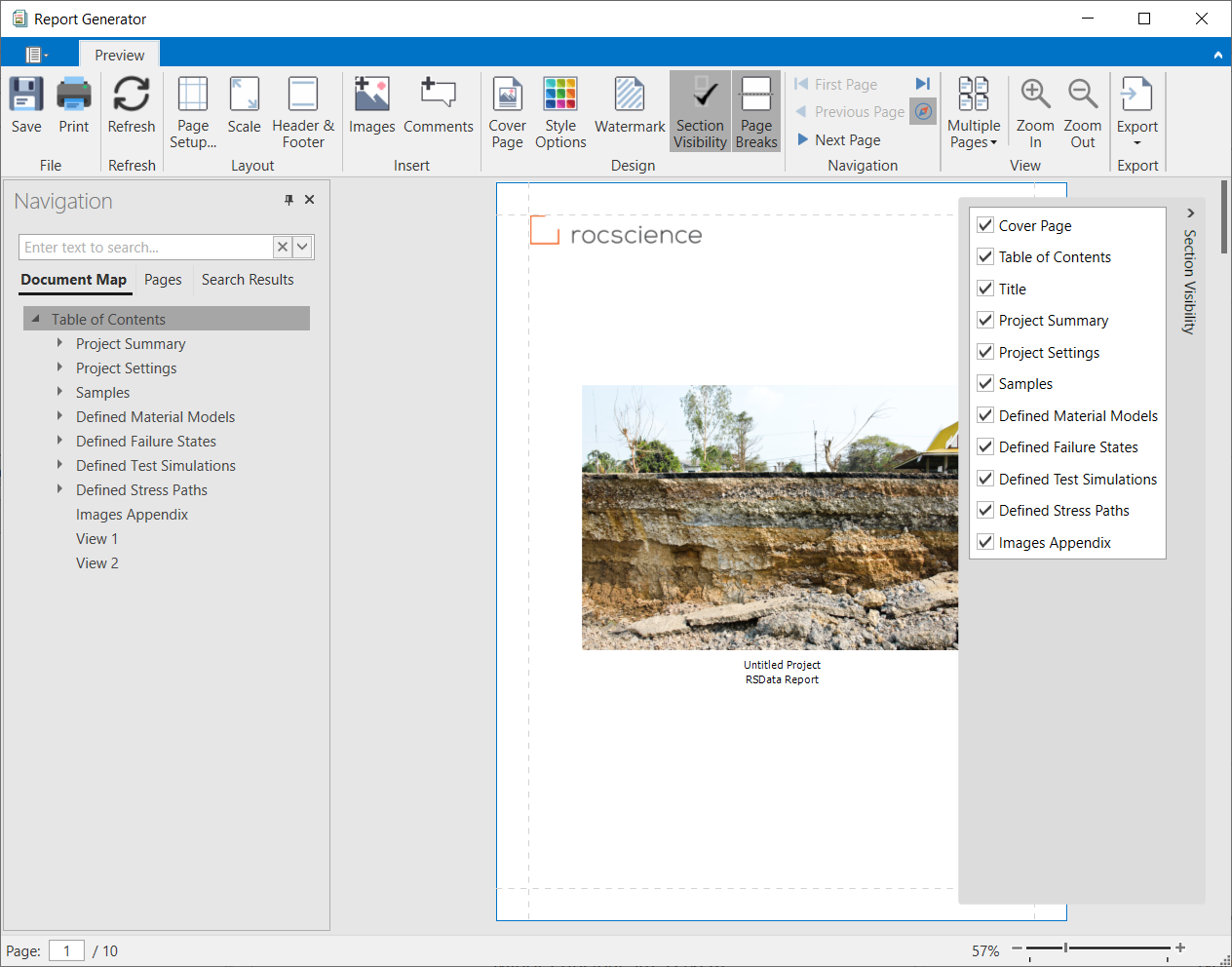 Report Generator Options
When you are viewing the Report Generator, the tool bar will display the Report Generator Controls. The Report Generator Controls allow you to choose the information which is displayed in the Report Generator, and the appearance of the information (e.g. fonts, colors, etc.)

ADD VIEW TO REPORT
Users can add specific views of their Strength Graphs or Stress Path Graphs to their report using the Analysis > Add View to Report option. To do so:
Configure your graph(s) as preferred.
Select Analysis > Add View to Report .
Enter the name of the View.
Click Ok.
Saved views can be reviewed and managed in the Manage Report Views dialog. Any saved views will automatically be added to the report unless removed in the Manage Report Views dialog.
MANAGE REPORT VIEWS
The Manage Report Views dialog allows you to manage your saved views.
The dialog is accessed by selecting Analysis > Manage Report Views.
From this dialog can remove and/or rearrange the order of your saved views which will appear in your report.