Graph Editor
he Graph Editor allows you to edit all aspects of a selected graph from either the Strength Graphs tab or Stress Paths Graph tab.
The Graph Editor can be accessed by right clicking on any graph and selecting Edit Graph or by click on the

Graph Editor icon in the toolbar.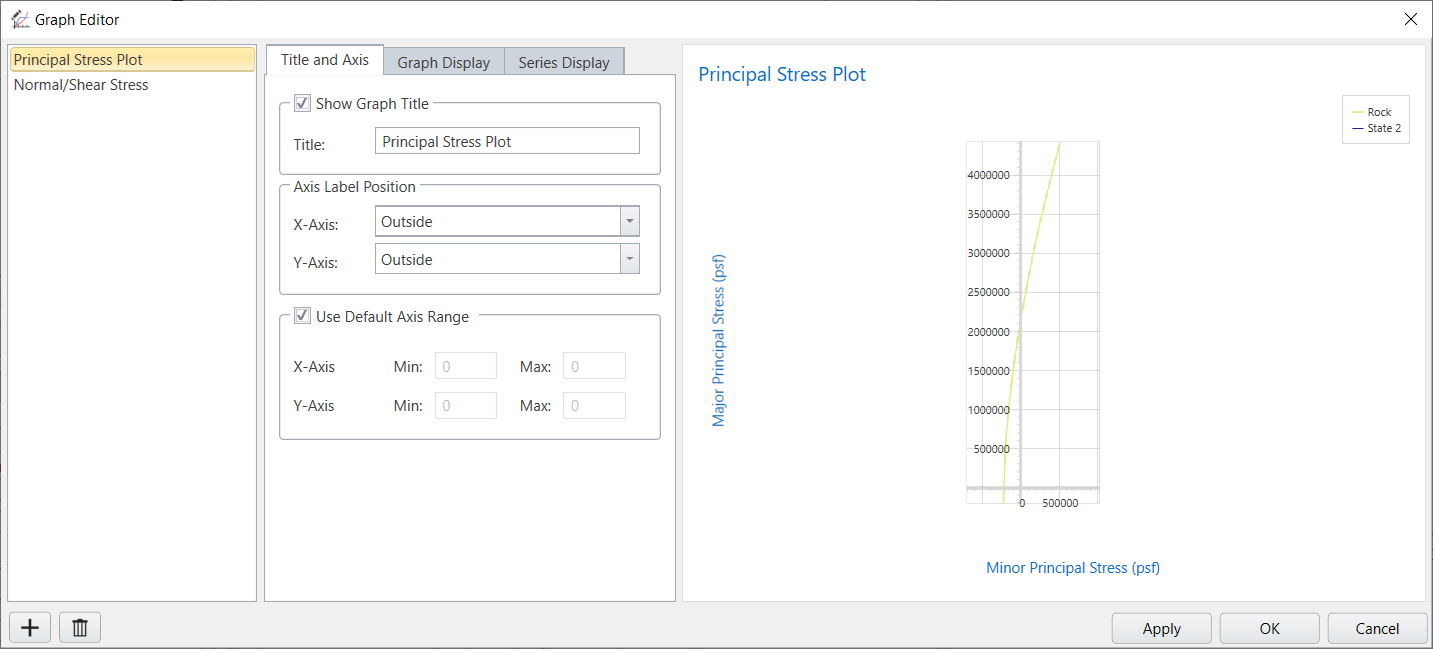 The Graph Editor consists of three tabs:
Title and Axis
Graph Display
Series Display
Title and Axis
The Title and Axis tab allows you to edit the:
Graph title
Axis Type
Axis Label Position
Axis Range
Graph Display
The Graph Display includes controls for the:
Series Display
The Series Display lets you edit the display of lines and data points for each individual series on the graph.
Users can edit:
Line style (including pattern and thickness)
Use of Markers (turn on or off, select size).