Product Announcement
The Latest Features in RSLog
Published on: Aug. 10, 2022 Updated on: Feb. 27, 2023
6 minutes read
RSLog is a cloud-based geotechnical borehole logging and geotechnical data management software that allows you to store and manage all your project-related data including a list of clients or contractors, samples, subsurface soil and rock layers observed during drilling, field tests, laboratory tests and more in one place.
Stay up to date with the latest RSLog features and integrations that you can incorporate into your geotechnical analyses.
November 2022
RSLog-Slide2 Integration
RSLog is the cross-section designer. With this feature, the engineer can design cross sections between their test holes and modify the cross sections to their liking with simple CAD tools. In the latest update of Slide2 (v9.025) we have integrated RSLog, allowing users to easily import their RSLog cross sections into Slide2.
To access the feature in Slide2, select File > Import > RSLog Cross Section, or select the RSLog Import button in the toolbar.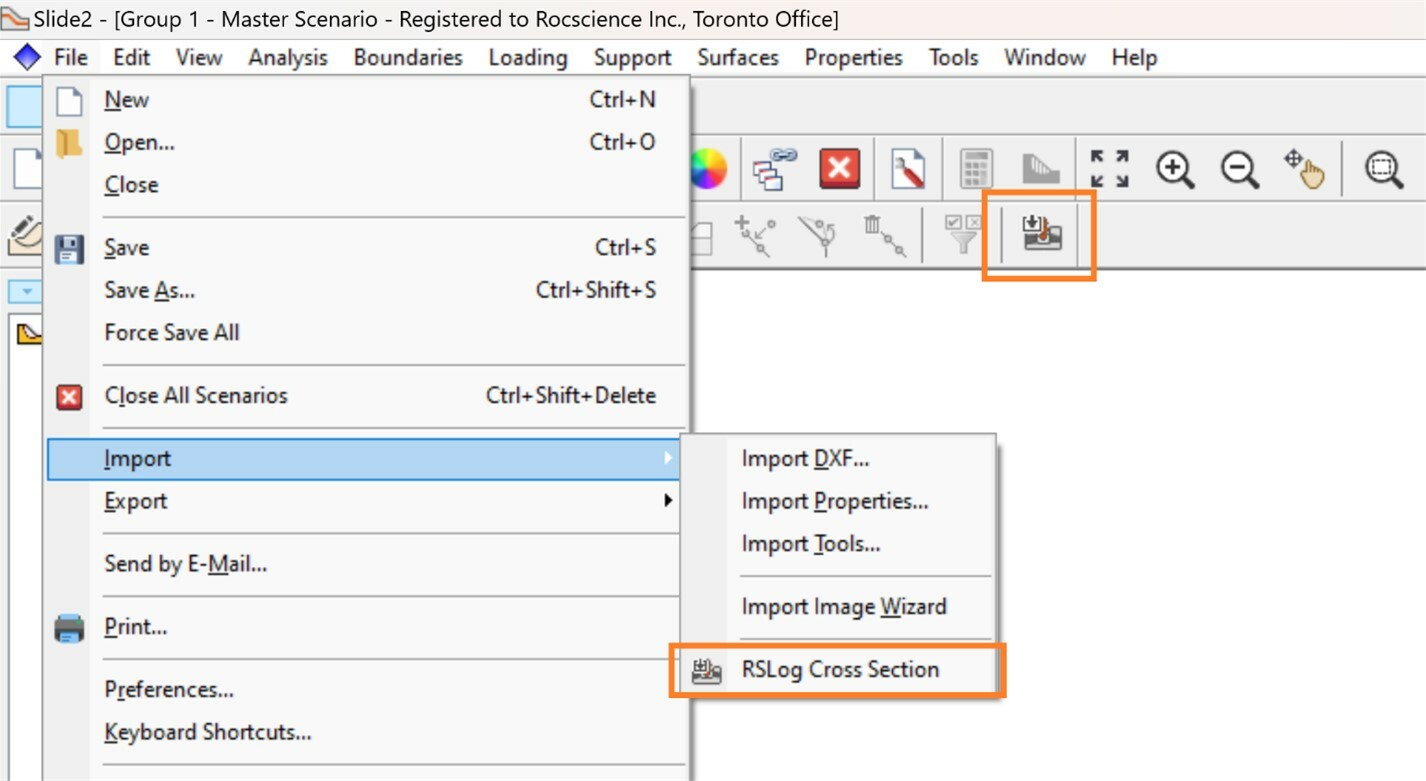 Online Import
Input your company credentials in the resulting dialog and click Next.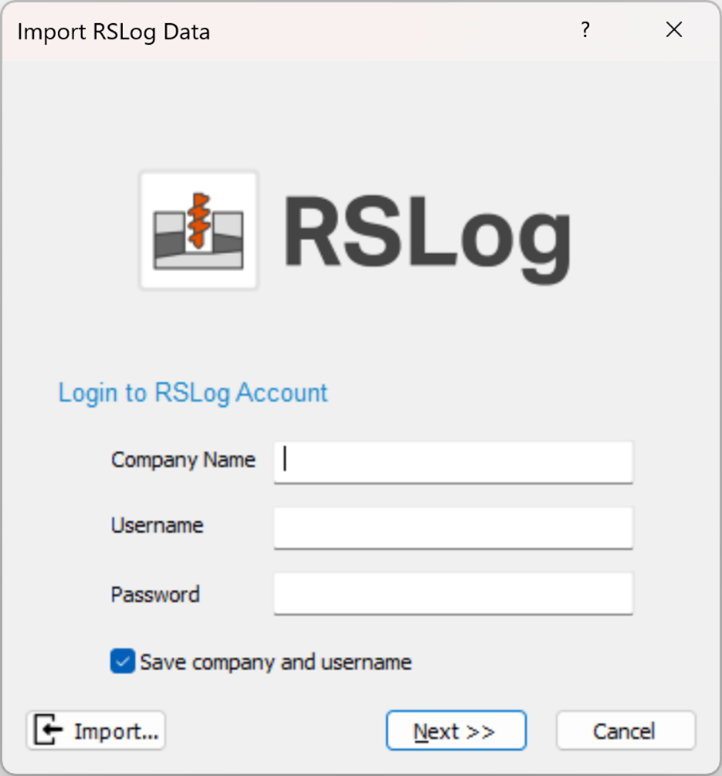 Slide2 will log into your RSLog account live, and you will be taken to the list of projects you have defined in your account, along with an indication of how many cross sections are defined in each project.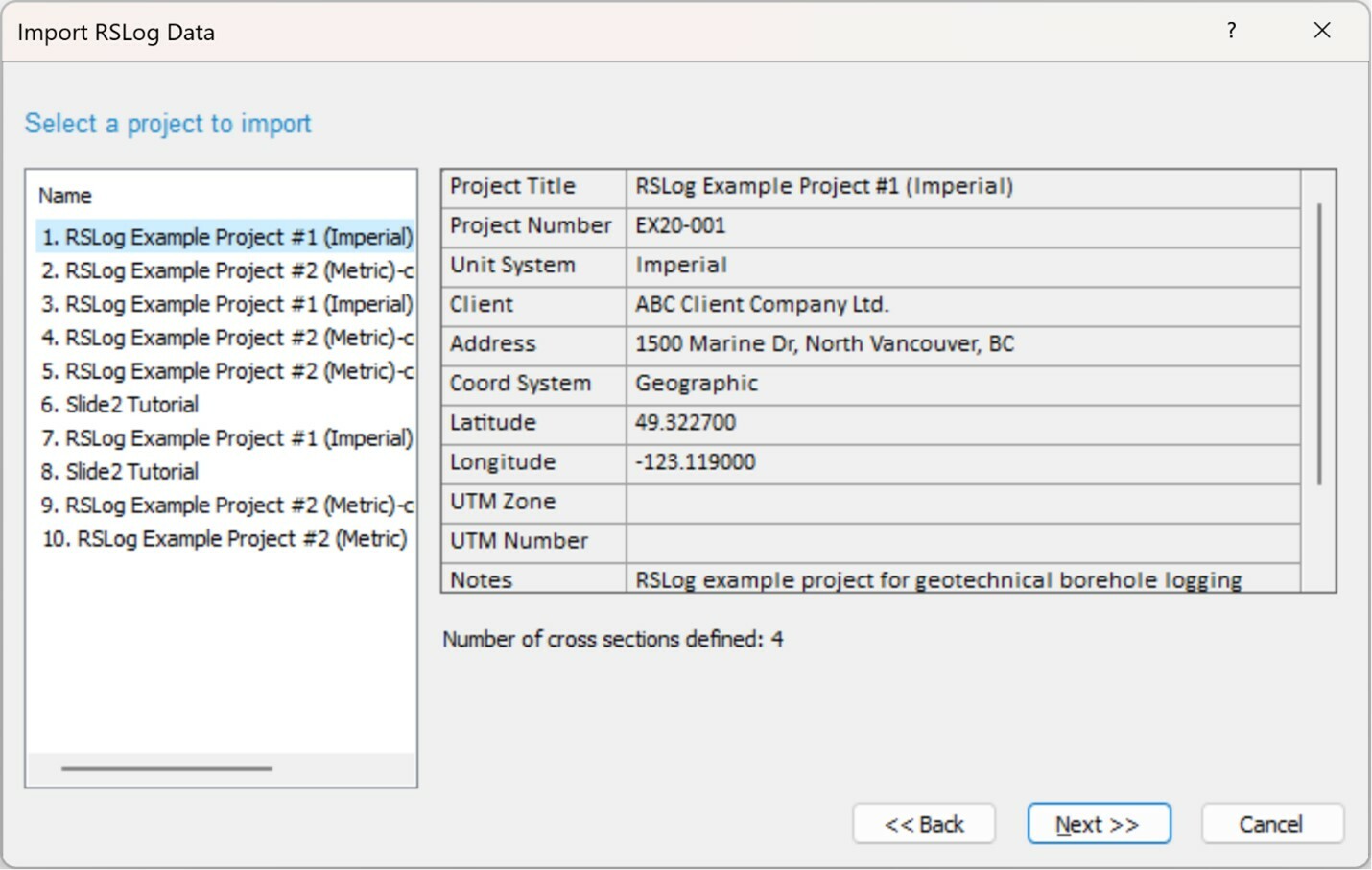 After selecting the desired project and clicking Next, the final page will show you the cross sections you have defined in that project along with a preview image: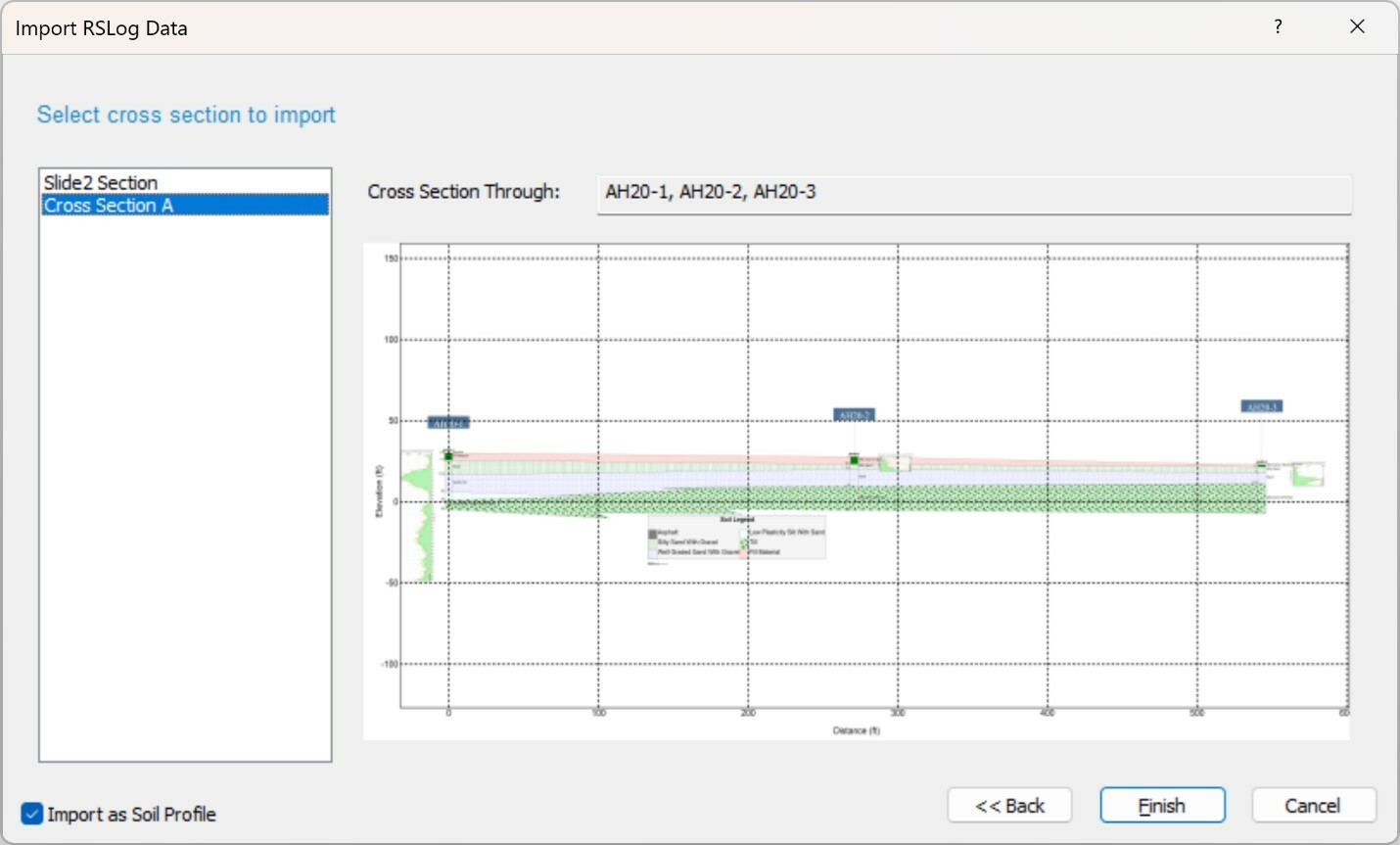 By default, the "Import as Soil Profile" box is on. This will bring the cross section in as a soil profile and allow you to cut the desired slope out of the profile. Alternatively, it can be unchecked to bring the soil profile in as the final slope.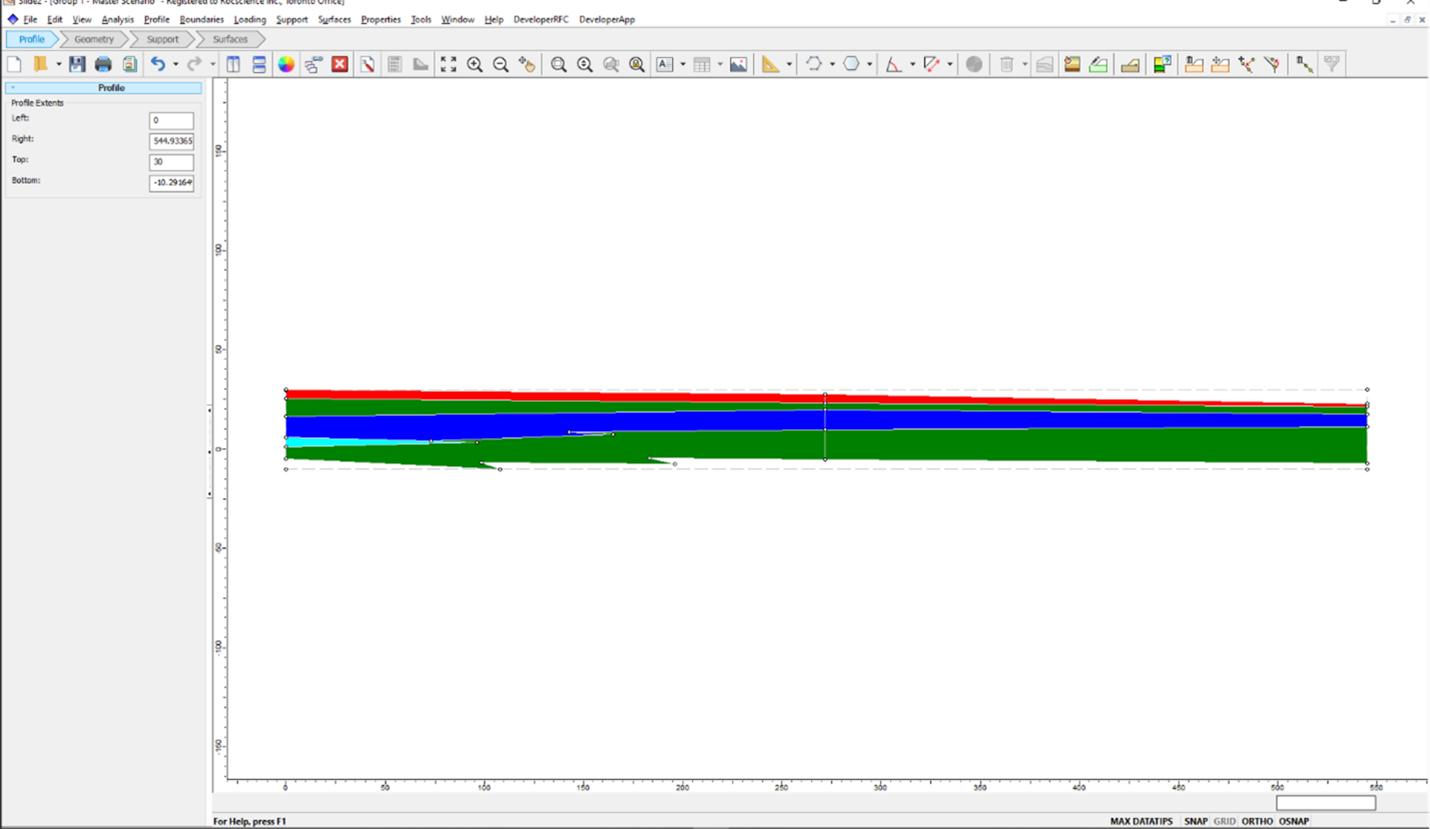 Note that all the material names, material colours, and piezometric lines will be imported, but material properties and piezometric line assignments are left to the user.
Offline Import
Worried about your internet connection in the field? Export your cross-section from RSLog ahead of time and save it to your machine. In your RSLog cross-section, select Export > Rocscience Section (JSON):

Then import it to Slide2 using the Import button in the dialog: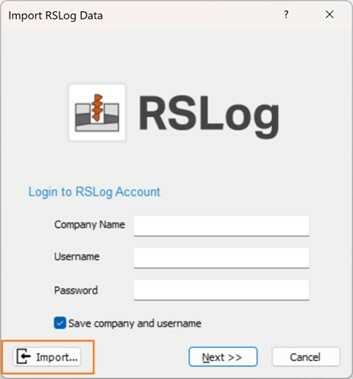 Learn More

Learn more about the integration with the Slide2-RSLog tutorial.
February 2022
RSLog-Settle3 Integration
The new RSLog integration feature in Settle3 works by allowing the import of boreholes and their layers from RSLog into Settle3. You will be able to easily import the logged boreholes in RSLog into Settle3 through simple web login.  An intuitive import wizard will lead you through a step-by-step process to import boreholes from the selected project.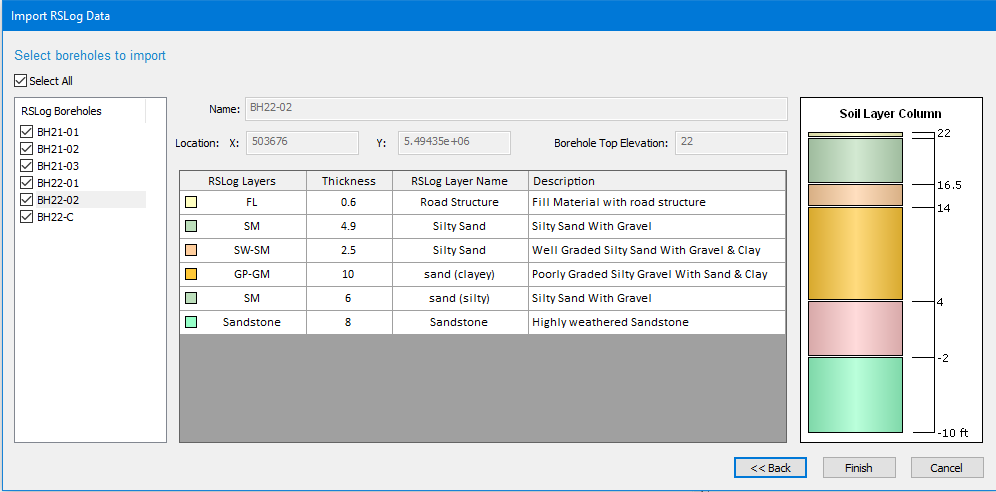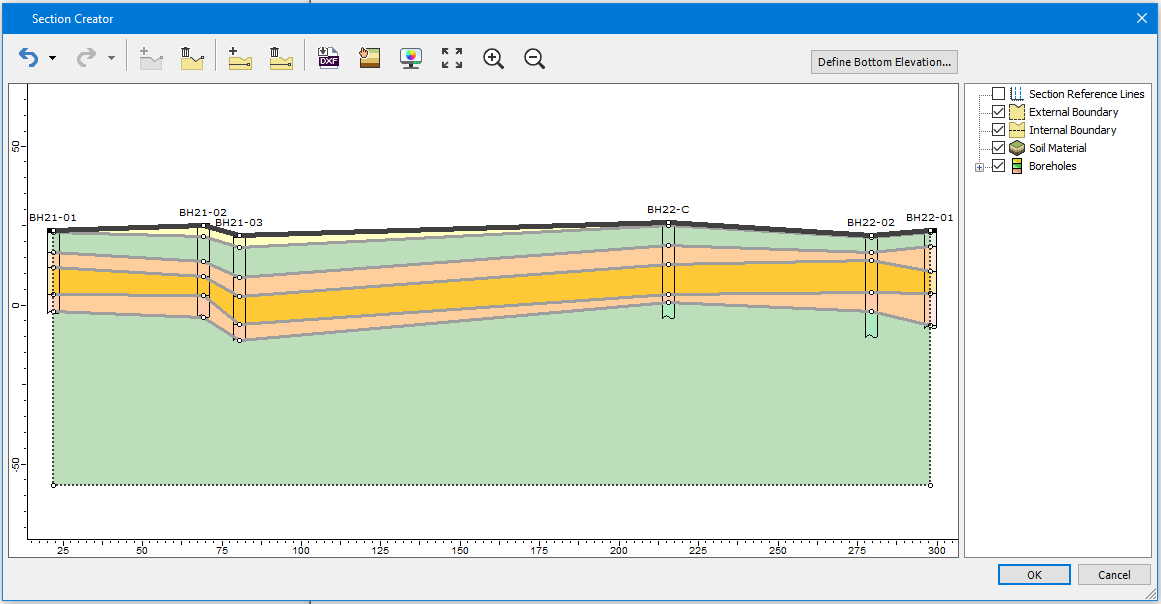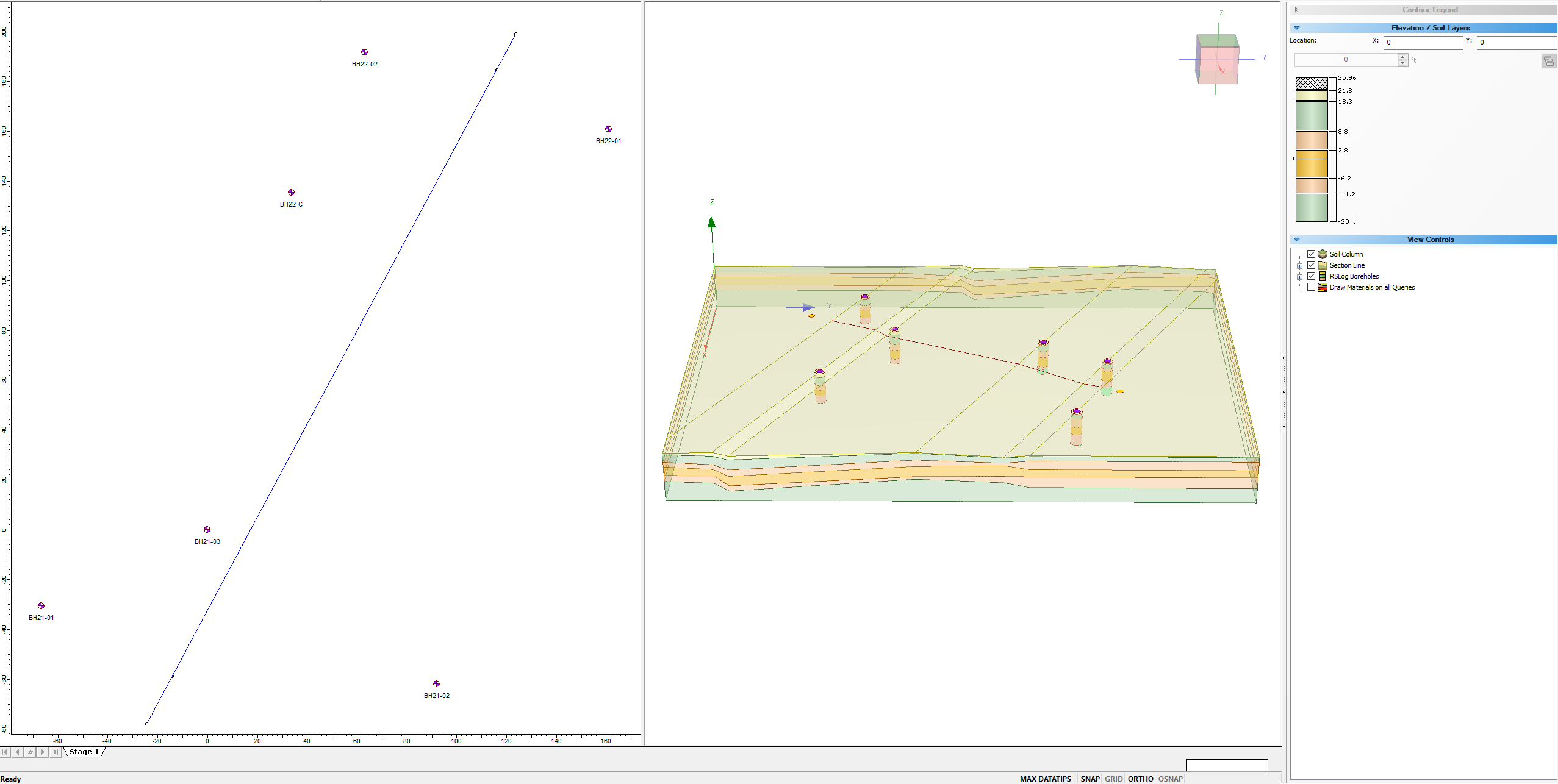 The new feature will be enabled in Extruded Section mode only, which means imported borehole will be displayed as borehole guidance for the section creator feature. Due to different mandatory fields of data in the two software, only verified boreholes can be imported to Settle3. In future updates, those boreholes qualified for soil interpolation will be converted to regular Settle3 boreholes and will be used in other layer options.
How do you get this update?

This feature is now available in Settle3 and will require the latest versions of both Settle3 and RSLog. If you're an existing customer and have an active Maintenance+ subscription, keep an eye on your inbox for an email from us with download links and instructions for updating your license.
Discover more about this integration.
January 2022
Easy-to-Access Data

Often when field engineers collect borehole data, it needs to be reviewed by a project manager prior to wrapping up the borehole. As a web application, you can access RSLog whenever you need it from your cell phone, tablet, or computer that's connected to the Internet. Engineers collecting the data can log into the program from the site and enter the data during drilling; the project manager can simultaneously review the field data, provide comments, and ask for additional testing and drilling if deemed necessary.
Log Template Designer
Once the borehole data is entered in RSLog, you're just a click away from the preparation of the borehole logs. Historically, one of the main challenges with similar borehole logging programs has been the design of the log templates to match the company's branding. The Log Template Designer in RSLog has made this task extremely easy allowing you to add various reporting elements such as text, database field, company logo, hyperlink, QR code, etc. to the log template.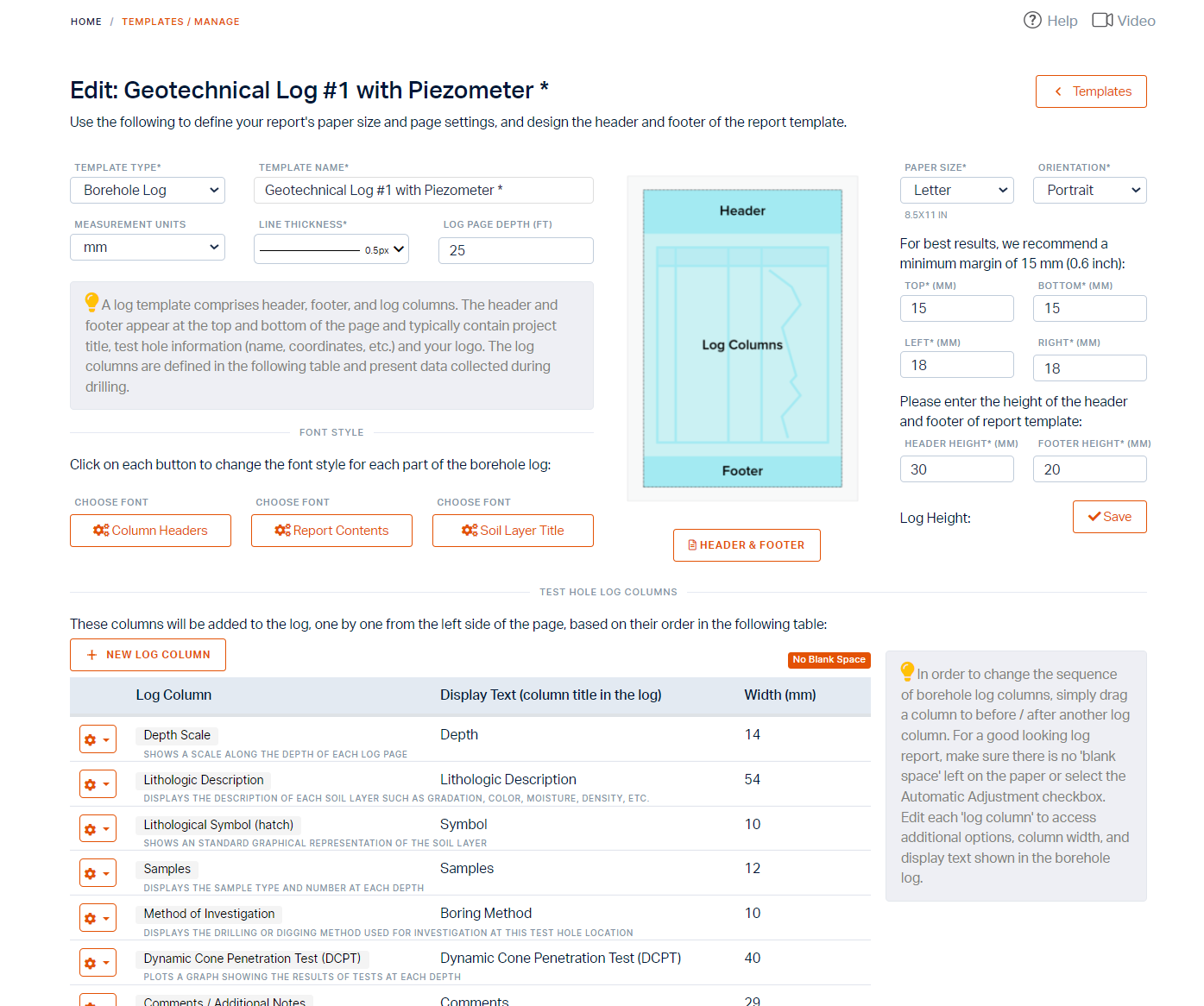 Cross-section Designer
If you're looking for stick logs or cross-sections, the RSLog cross-section designer offers users a state-of-the-art toolset to prepare cross-sections, export them to raster and vector formats and share them with clients.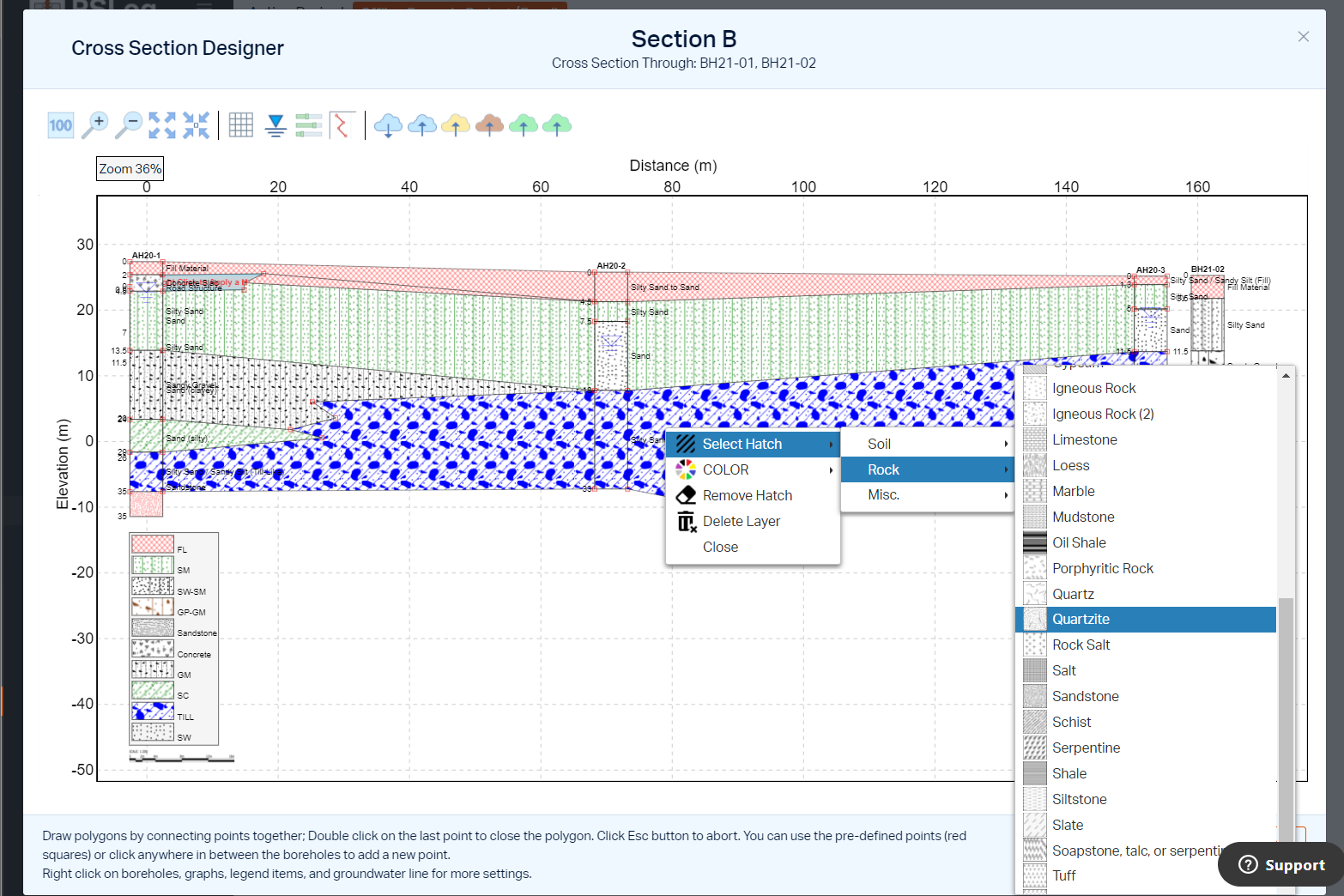 Geographic Information System (GIS)
For a consulting firm that collects and processes subsurface soil data, nothing is more valuable than a central database system that holds hundreds of projects conducted over several years. Each project comprises several boreholes, each one providing stratigraphy at a certain geographic location. With RSLog built-in Geographic Information System (GIS) you'll have an interactive map of all your projects where you can search for subsurface data within a certain area. This data is especially useful during the preparation of proposals or during planning for supplementary drilling investigations.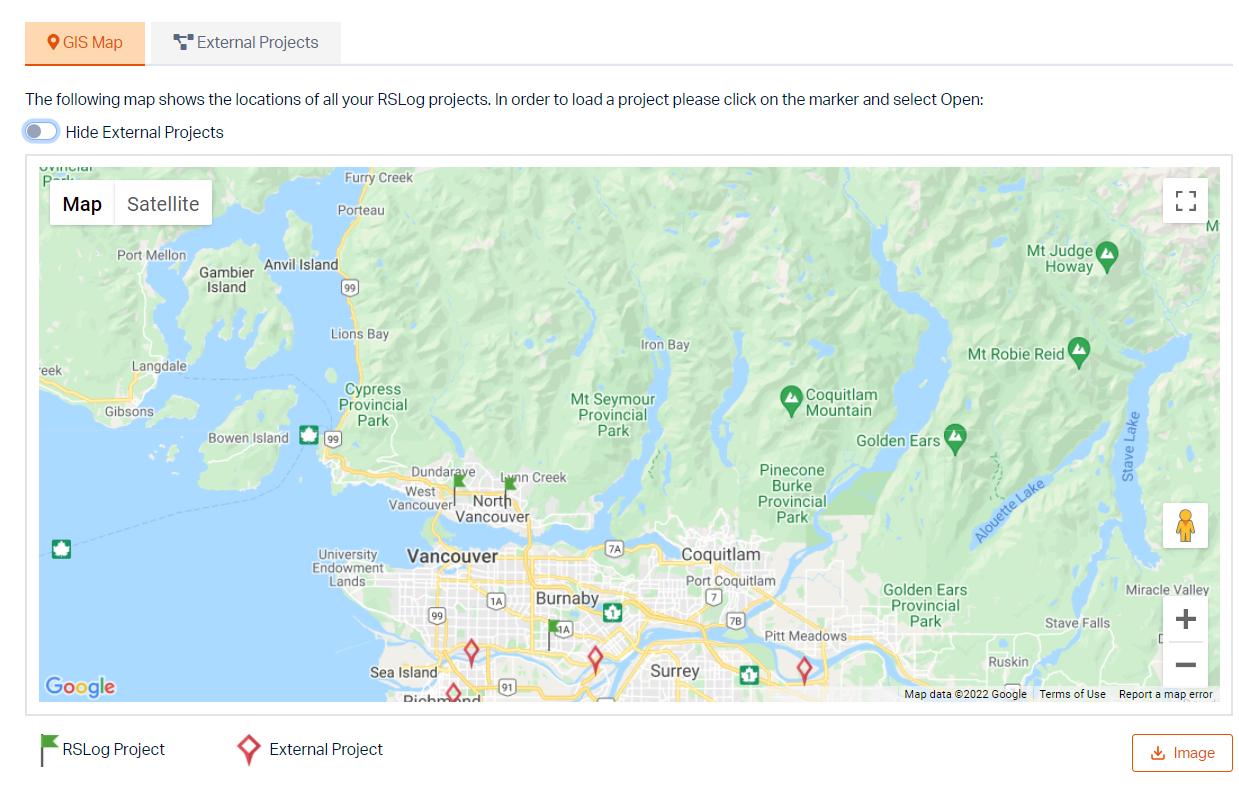 RSLog is a data management and reporting tool. Although the main output of RSLog is professionally designed borehole logs in PDF format, the program can also be used to prepare interesting figures for the project location, and borehole locations map. These figures are typically part of any geotechnical investigation report.
Learn RSLog
Explore the RSLog user guide for in-depth instructions on how to use the program and visit our library of learning resources which includes case studies, past webinars, and articles, designed to expand your geotechnical knowledge and help you get the most out of your analysis.
More from Rocscience