Article
The Evolution of Slide2
Published on: May 13, 2020 Updated on: Jul. 31, 2023
3 minutes read
Slide2 has long been considered one of the most powerful limit equilibrium analysis tools on the market. What you may not know is that Slide2 has been available for almost 30 years. Since then, the program is consistently receiving new features ensuring it is unmatched for slope stability analysis.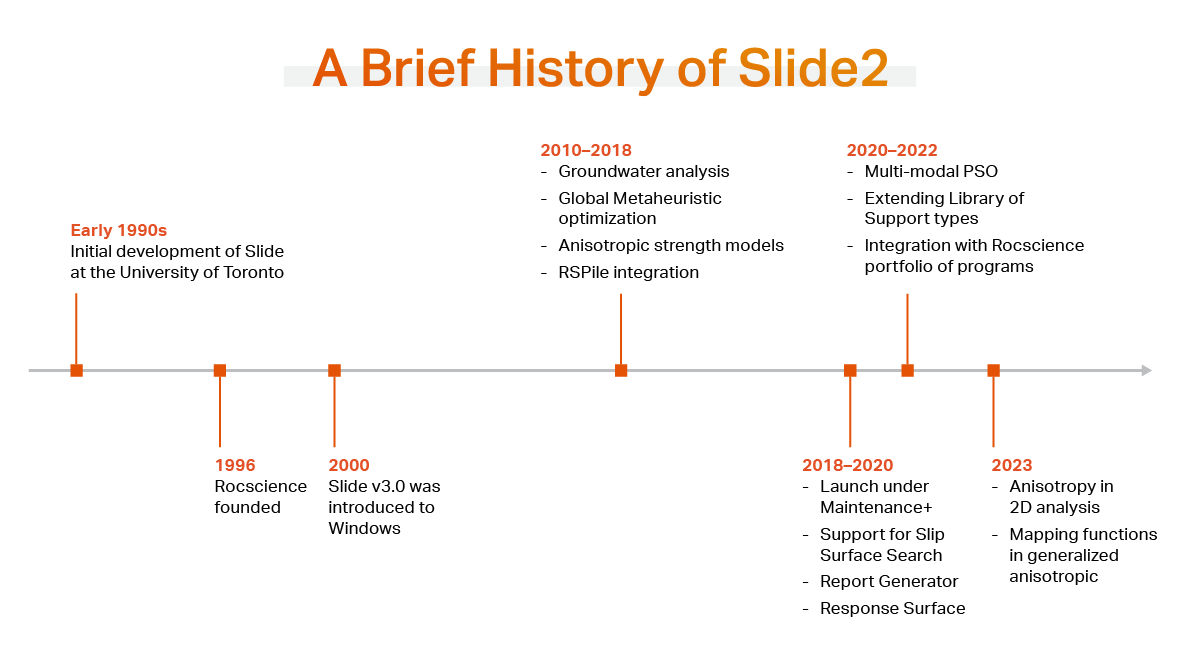 The Early Days
Back in the early 1990s, when Rocscience founder, Dr. John Curran, taught Civil Engineering at the University of Toronto, Rocscience was just a twinkle in his eye and Slide2 was used internally by the department for its research. It wasn't until the inception of Rocscience in 1996 that Slide2 was developed for commercial use. At that time, the software was known as "Slide" and it ran on DOS.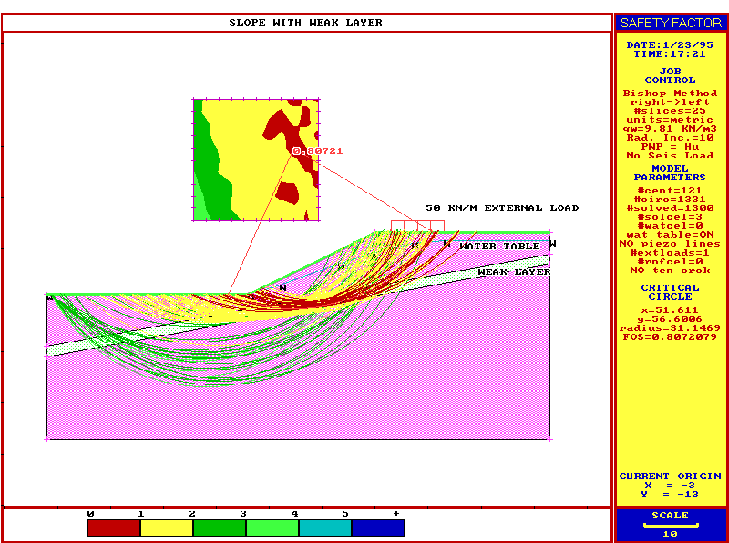 In the year 2000, Slide2 made the leap onto Windows, marked by the introduction of the product's graphical user interface (GUI) and free-form geometry entry. By 2010, Slide2 had new features that aimed at expanding the program's versatility by introducing a built-in groundwater analysis module. In addition, global metaheuristic optimization through simulated annealing and anisotropic strength models with weak layers. were implemented.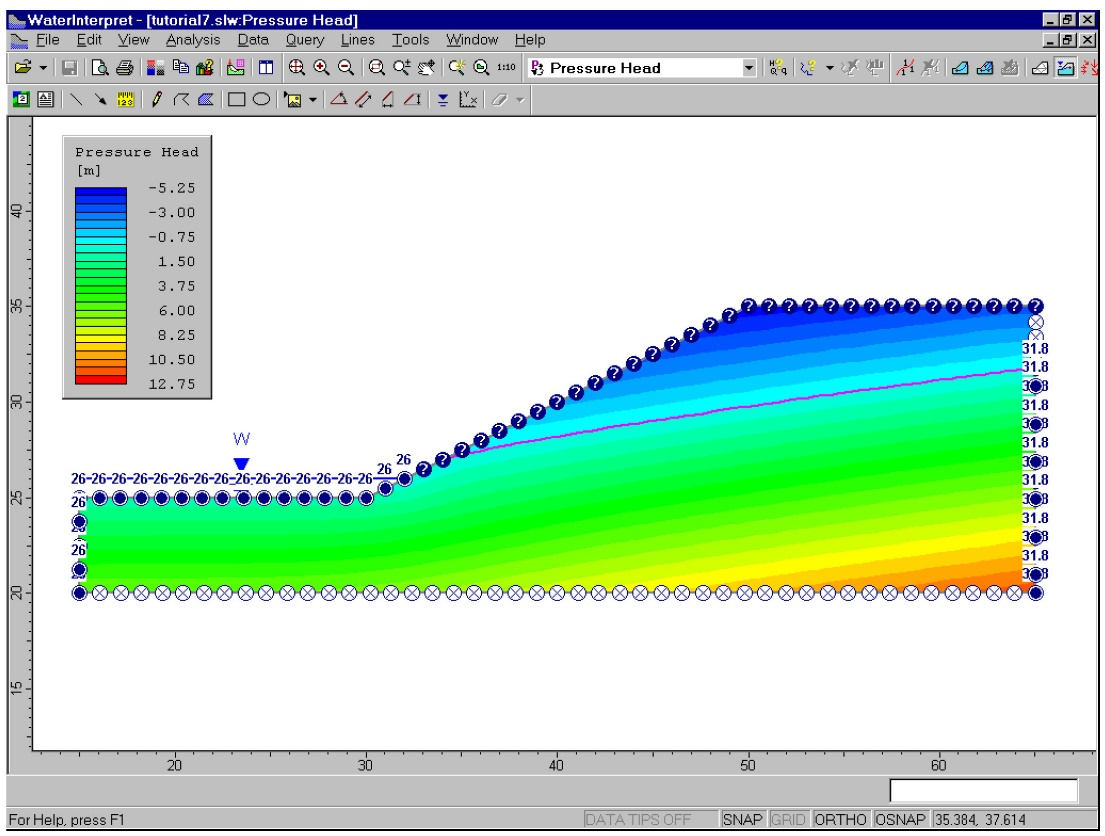 Spatial variability received added support, while slip surface search was refined with Surface Altering Optimization (SAO) and Particle Swarm Optimization (PSO). The introduction of launched soil nails, EFW piles, and an extensive Support Library further bolstered Slide2's capabilities.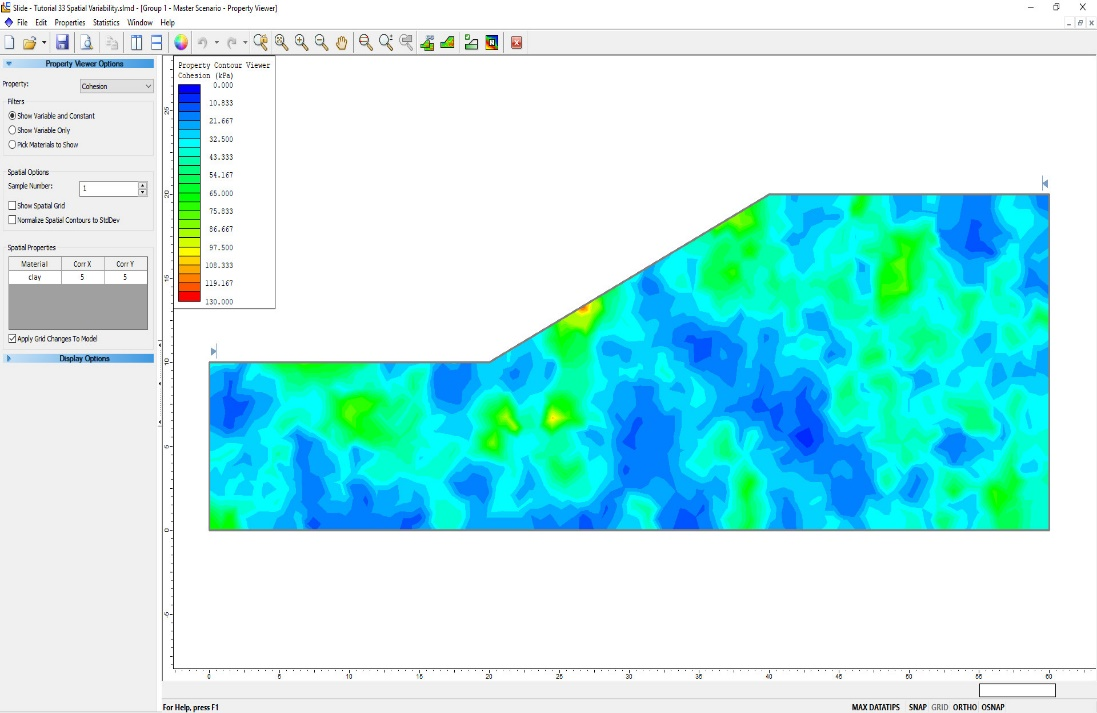 The Present
The year 2019 marked the dawn of a new era in 'continuous software development' with the release of Slide2 under Maintenance+, our enhanced maintenance and support services subscription. Maintenance+ introduced benefits like license migration, advanced technical support, and the most notable change - the release of new features as soon as they're developed, eliminating traditional annual version releases.
With Maintenance+, several advanced features and integrations were developed and released for users: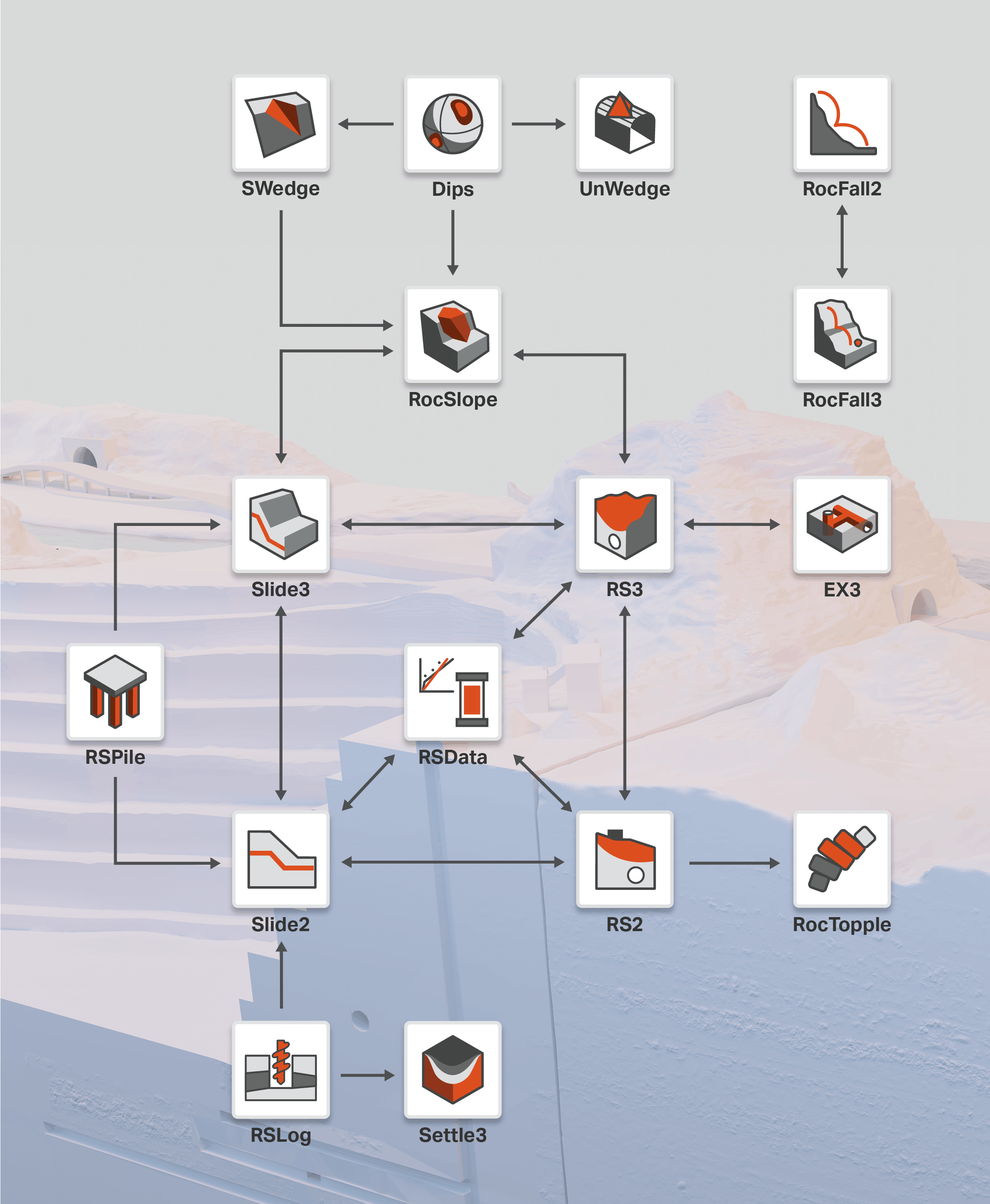 Out of all of these upgrades, however, one of the most crucial was an enhanced integration addressing the important aspect of anisotropy in 2D analysis, enabling users to export anisotropic 3D models from Slide3 to Slide2. This advancement allows for results to be compared between 3D and 2D analyses for anisotropic materials, facilitating the verification process, and taking a significant stride towards achieving 'intelligent slope design.'

The Future
The future is even brighter for Slide2 as we aspire to continue its trajectory of innovation and advancement. With a focus on addressing critical problems that you face in your projects, Slide2 is poised to further solidify its position as the industry standard for 2D Slope Stability analysis, empowering experts like you with powerful tools so that you can continue to meet the evolving needs of the field.
More from Rocscience