Product Announcement, Article
New Features in UnWedge, RocFall2, and RocSupport
Published on: Nov. 29, 2019 Updated on: Jul. 20, 2022
3 minutes read
Rocscience is excited to announce brand new features in three of our rock slope stability analysis programs: UnWedge, RocFall2, and RocSupport. Read on for all the details.
New in UnWedge: Multiple End-Wedge Support Patterns and Underground Truncation Surface
The new UnWedge features the addition of multiple end-wedge support patterns and truncated underground wedges with support.
Users can now specify multiple end-wedge support patterns in the End Support Designer using the Add Bolt Pattern option. Bolt patterns can be added, deleted, or edited.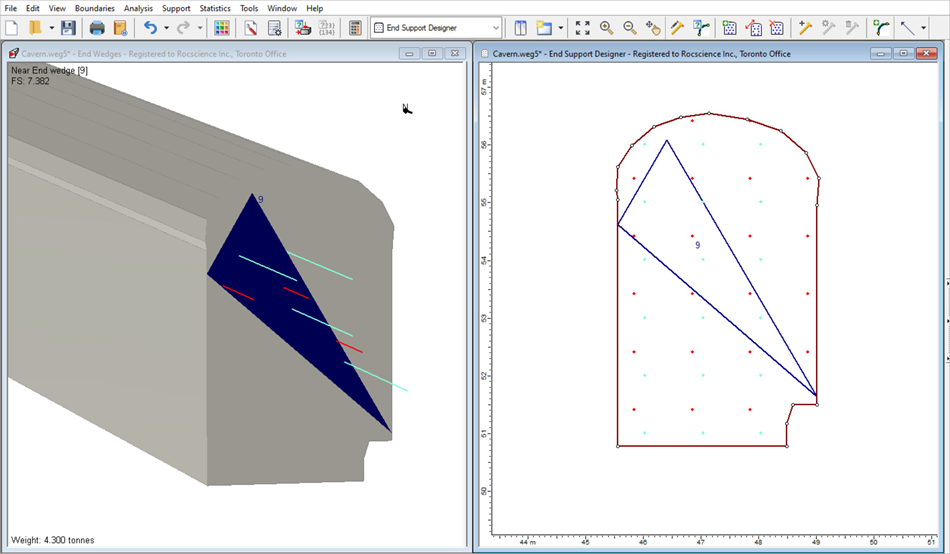 A new Add Truncation Surface option has also been added to allow users to limit the boundary within which wedges can be formed without altering the ground surface. This can result in a truncated wedge or no wedge being formed under the truncation surface.
This feature is especially useful for modeling supports since supports cannot protrude through the ground surface but can protrude through the truncated surface. Any length of support outside the truncated surface does not carry any load, thereby limiting its effective bond length.
The Ground/Truncated Surface feature can also be used to define the piezometric surface when modeling water pressure.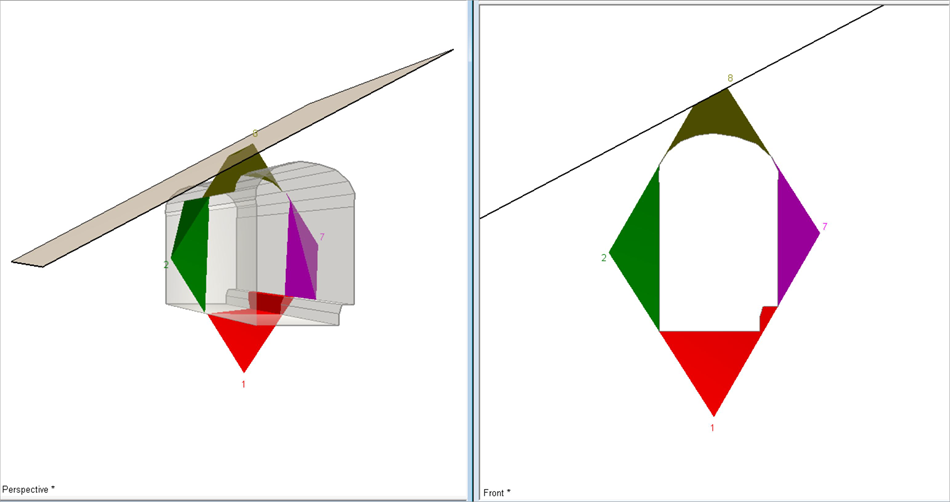 What's new in RocFall? PFEIFER ISOFER Barriers, Addition of Impact Energy Percentile Design Parameter, and More
New in RocFall2 is the addition of PFEIFER ISOFER barriers, a new impact energy percentile design parameter, and support for placement of barriers on berms.
Rocscience has worked with PFEIFER ISOFER, an international expert in rockfall protection, to incorporate specifications data for PFEIFER ISOFER rockfall barriers into RocFall2. In addition to the numerous pre-defined barriers already available in the RocFall2 Barrier Design Library—Geobrugg, Maccaferri, and Trumer Schutzbauten—users can now select from various pre-defined PFEIFER ISOFER barriers.
The addition of these pre-defined barriers to the RocFall2 Barrier Design Library, with associated properties and MEL/SEL test data, significantly enhances the program's barrier analysis capabilities and improves its rockfall mitigation tools.
The new RocFall2 also boasts the addition of a new barrier parameter. In addition to Separation Distance, users can now specify an Impact Energy Percentile to generate a Barrier Report for any pre-defined barrier using the Non-Factored Method.
Also new is support for placement of barriers on berms. Barriers and berms can now be designed in conjunction. A barrier can be placed on top of a berm in two ways:
Placing a berm on the slope using the Add Berm option
Drawing a barrier on the berm using the Add Barrier option
Finally, users have more tools to filter, analyze, and design with greater flexibility. Various UI improvements have been made to Endpoint Location, Envelope, and Distribution graphs, such as the ability to toggle End Reasons, Seeders, Rock Types, and Rock Shapes. And the user can now choose to record multiple impacts or just the first impact on Collectors from each rock path.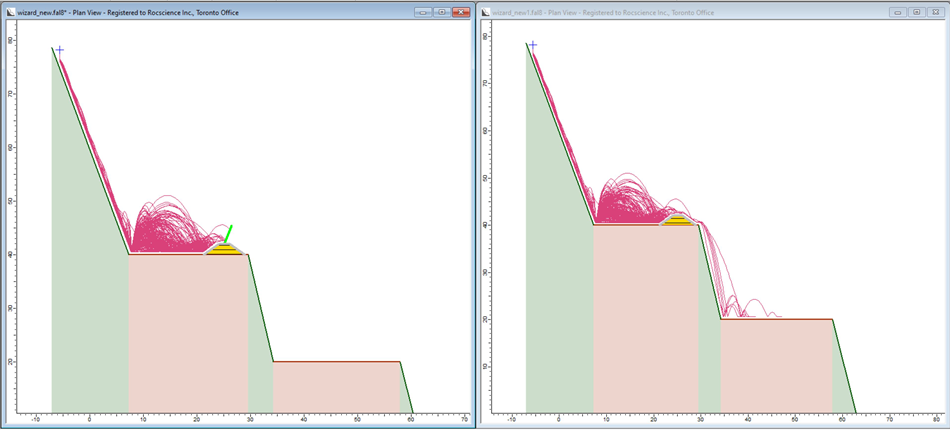 What's the latest in RocSupport? Large-Strain Generalized Hoek-Brown Solution Method

The latest in RocSupport is the addition of the Large-Strain Generalized Hoek-Brown Solution Method.
The new RocSupport features a new solution method by Vrakas (2016). This new method provides a rigorous closed-form solution for cases with large-strain, non-linear Generalized Hoek-Brown criterion with dilation. The method is suitable for modelling tunnels where very large deformations are observed or expected.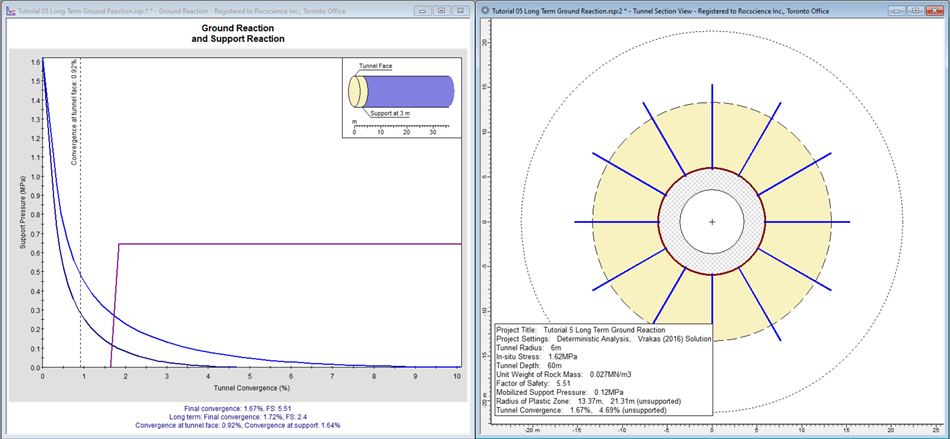 For more information on the method, see the paper published by Apostolos Vrakas in 2016, A finite strain closed-form solution for the elastoplastic ground response curve in tunneling.

More from Rocscience