RocData
RocData
The lack of data input on soil and rock mass properties can be a major obstacle when you're running your geotechnical analyses. RocData helps to remedy this situation by providing analysis tools and data to help you determine rock and soil material properties.

Applications
Help yourself to a comprehensive database of product support.
RocData is a versatile toolkit for the analysis of rock and soil strength data, and the determination of strength envelopes and other physical parameters. RocData includes RocProp, a database of intact rock properties that runs as a standalone application.
RocData can be used to determine the parameters of linear and non-linear strength envelopes for rock and soil, based on the analysis of triaxial or direct shear strength data. RocData utilizes four of the most widely used strength models in geotechnical engineering - Generalized Hoek-Brown, Mohr-Coulomb, Barton-Bandis, and Power Curve.
Failure envelopes are plotted in both shear-normal and principal stress space. Shear-normal stress envelopes generated by RocData can be applied to problems such as limit equilibrium analysis of slope stability, while the principal stress envelopes can be used for modeling the behaviour of underground excavations. RocData is a highly interactive program that allows users to easily test different strength parameters and observe how they impact a failure envelope, giving users a better understanding of material strength.
The material strength properties determined by RocData can be used as input for numerical analysis programs such as RS2 and Slide2.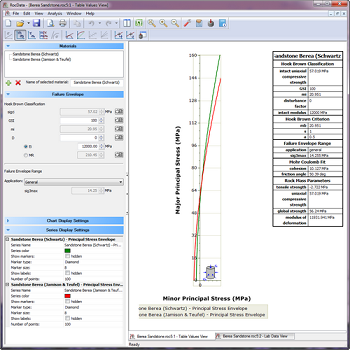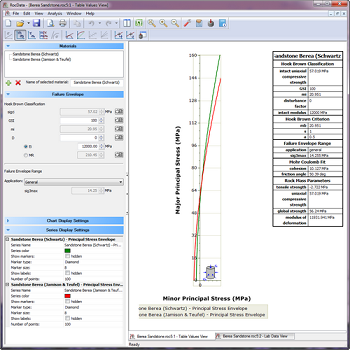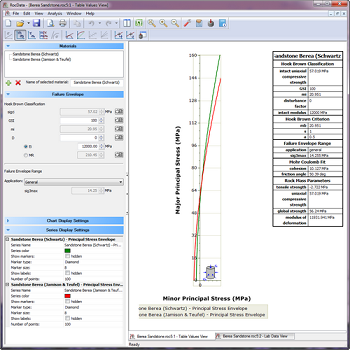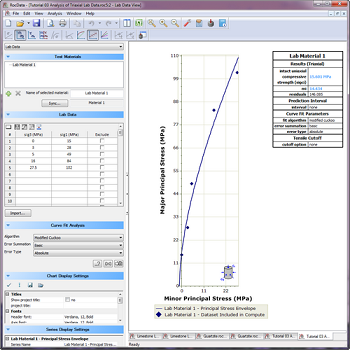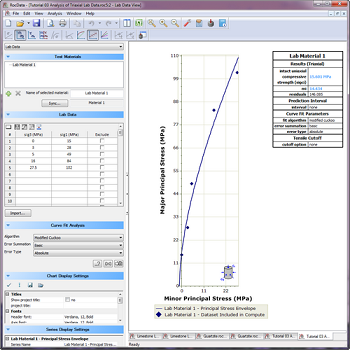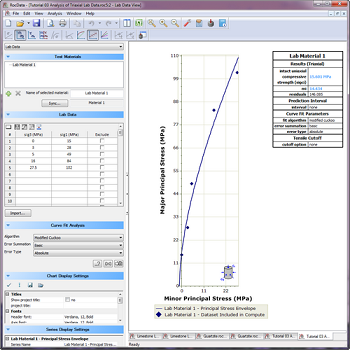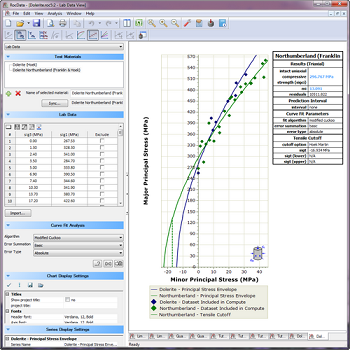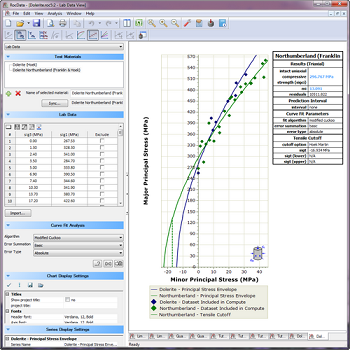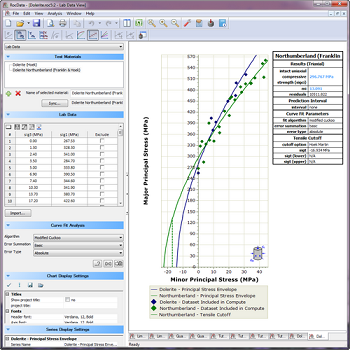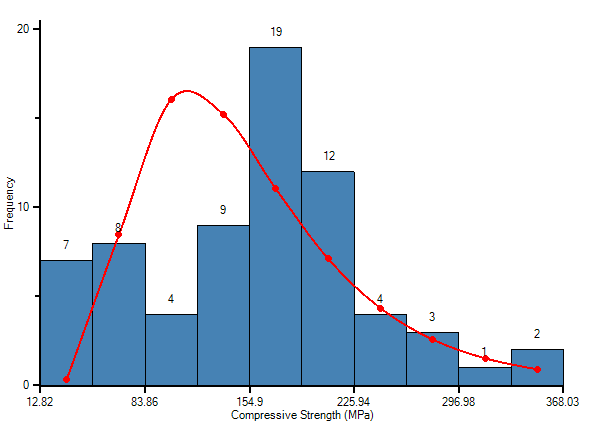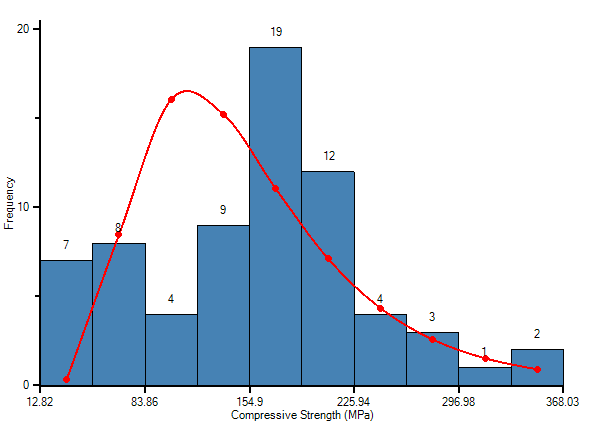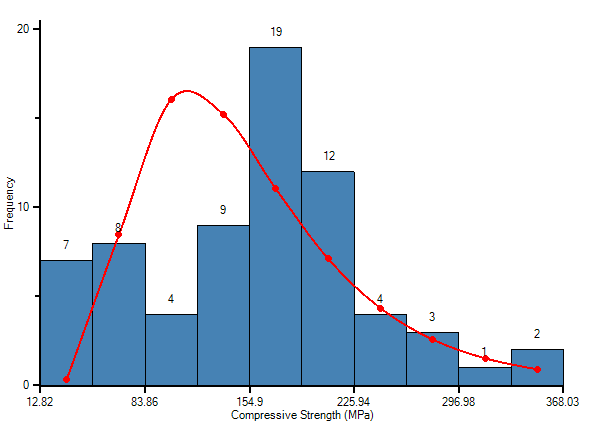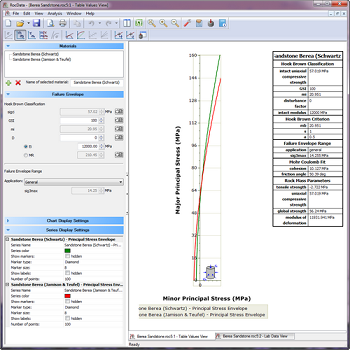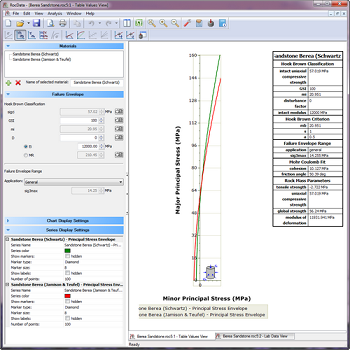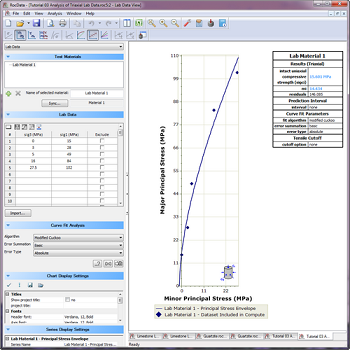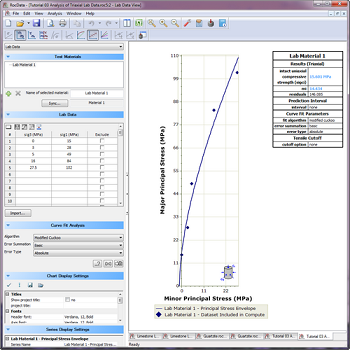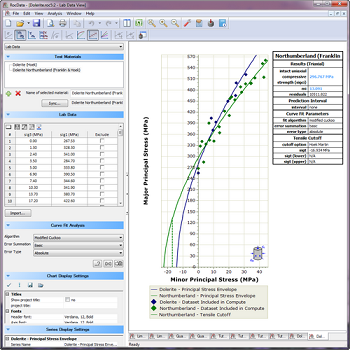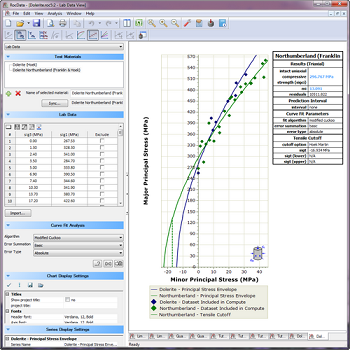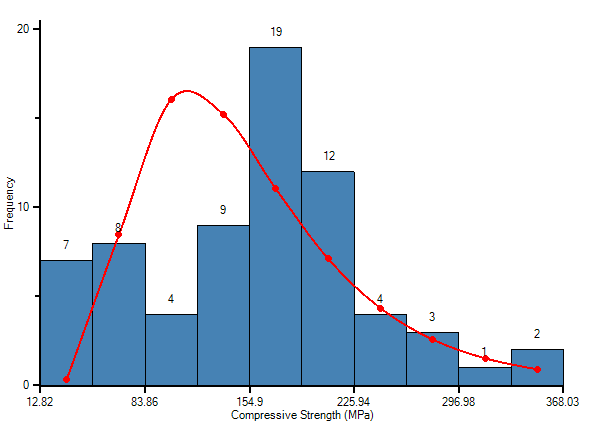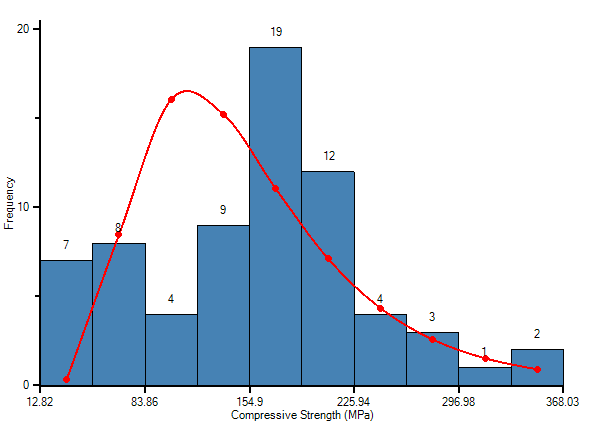 Applications
What's New in RocData v5.0
RocData v5.0 offers a number of new features, including:
Updated interface: RocData v5.0 features a modern, updated interface, with new display and customization options.
GSI Chart and Calculator: In the GSI dialog, two different rock type options are available: General 2013 and Flysch 2013. If the General 2013 rock type is used, the GSI Calculator is available, based on Hoek, Carter and Diederichs (2013).
You can now easily plot data for multiple materials.
Consolidated Hoek-Brown intact and rock mass data curve fitting options, including Linear Regression, Modified Cuckoo, Levenberg-Marquardt, Simplex, User-Defined.
Tensile cutoff options are provided in RocData so the user can better estimate the tensile strength of the Hoek-Brown criterion. RocData offers the Hoek and Martin (2013) method, which provides an improved tensile strength estimate compared to Generalized Hoek-Brown. The result is a more conservative failure envelope. A user-defined cutoff is also available.
Data uncertainty analysis: RocData provides uncertainty analysis in the form of a user-defined prediction interval for the fit of the dataset.
Plus, flexible charting options, professional report generation, and more.
Strength Criteria
In RocData, you can choose to work with one of the following strength criteria:
Generalized Hoek-Brown
Mohr-Coulomb
Barton-Bandis
Power Curve
Below is a summary of the range of applicability for each strength criterion.
Generalized Hoek-Brown: Rock, Triaxial Data
Mohr-Coulomb: Rock, Soil, Joints, Triaxial Data, Direct Shear Data
Barton-Bandis: Joints, Direct Shear Data
Power Curve: Rock, Soil, Joints, Triaxial Data, Direct Shear Data
Analysis of Test Data
One of the major features of RocData is the ability to input strength test data from triaxial or direct shear tests to determine the "best fit" strength envelope and the associated strength parameters (e.g. cohesion and friction angle) for a rock or soil material. The test data can be obtained from lab tests of intact samples, or field data from in-situ rock mass tests.
Obtaining values of strength parameters from actual test data is always recommended, if possible. It should be emphasized that numerous test results are not always necessary, and good results can be obtained from a relatively small number of data points (e.g. 6 or 7 triaxial tests).
Analysis of test data is done in the Lab Data View.
RocProp Database
RocData includes RocProp, a database of intact rock properties that runs as a standalone application. RocProp contains over 700 test records from credible sources, including compressive strength, tensile strength, elastic properties, Hoek parameters, and velocity parameters. The database can be searched and filtered in various ways and allows users to add their own data to the database. The main features of RocProp are as follows:
Primary Database
Searching Records
Viewing Records
Charting and Statistics
User Database
Export to Excel
Help yourself to a comprehensive database of product support.