Article
RSLog's Expanded Features for More Efficient Geotechnical Data Management
Published on: Sep. 18, 2023 Updated on: Nov. 09, 2023
3 minutes read
A More Powerful Cross-Section Designer
RSLog's Cross-section designer has been redesigned to be even more efficient. You can now create cross-sections by projecting boreholes on the section polyline, and connect layers in the adjacent boreholes in only two clicks. Stick-logs now show piezometer/well, water levels, offset, stationing and plot any field/lab tests. In addition, GIS features have been added as well as an export option to Google Earth, Civil3D and DXF.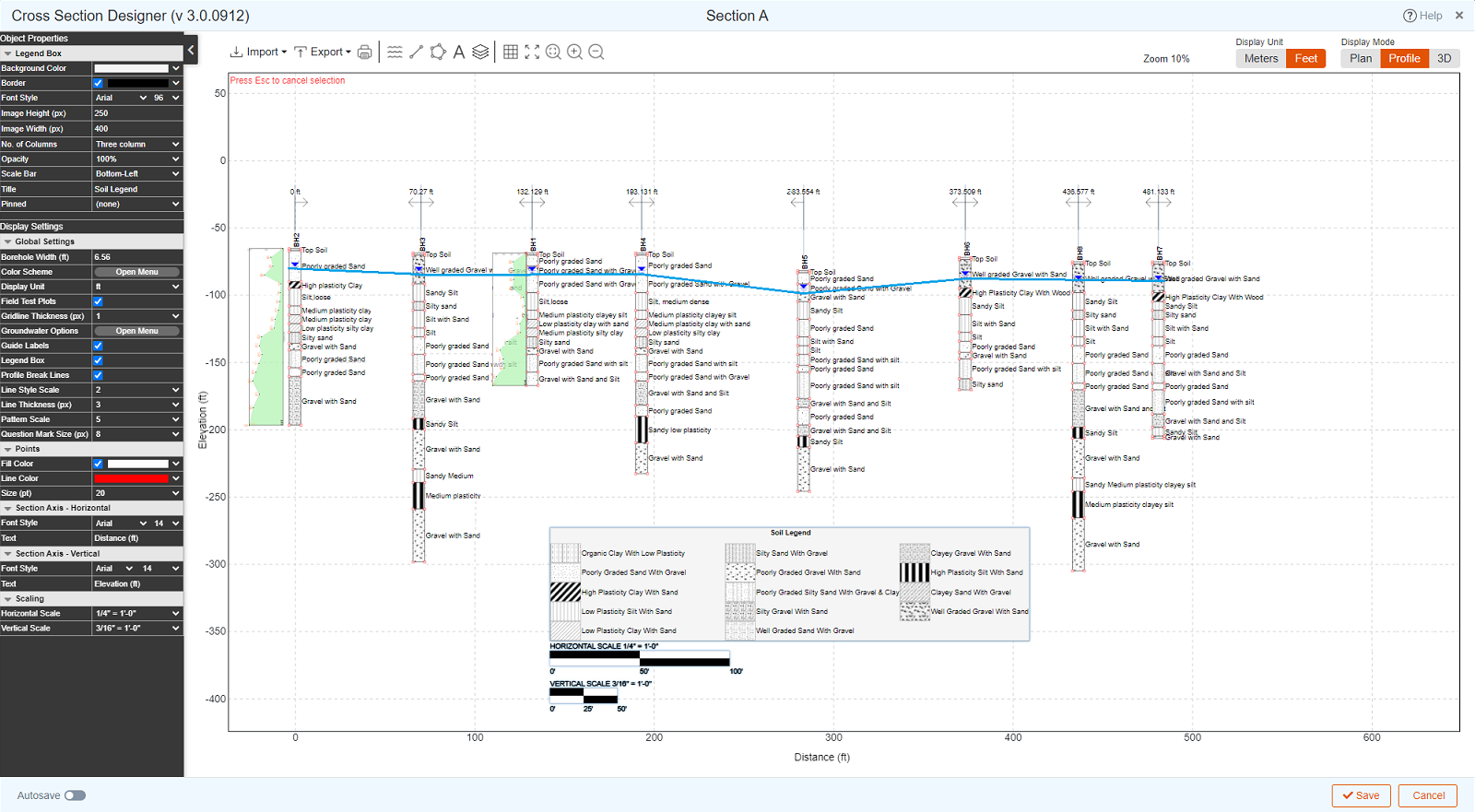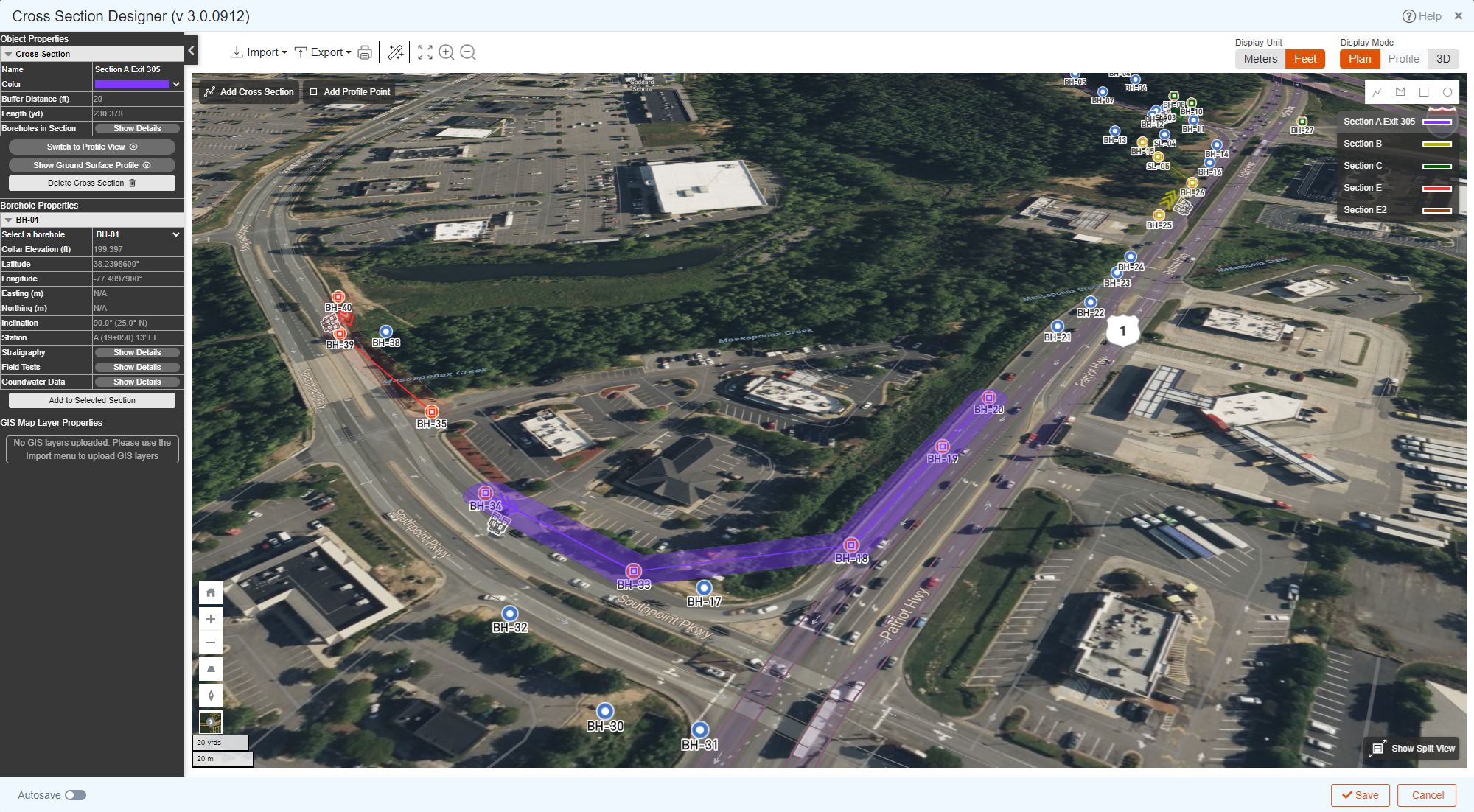 View Geology Maps and Historic Boreholes on RSLog's GIS Map
The GIS viewer can now import and export GeoJSON, Shapefiles, KML, KMZ, GPX and more. In addition to showing the locations of all your boreholes and projects, you can turn on additional layers such as a geology map, historic US public boreholes (100,000+), water wells and more.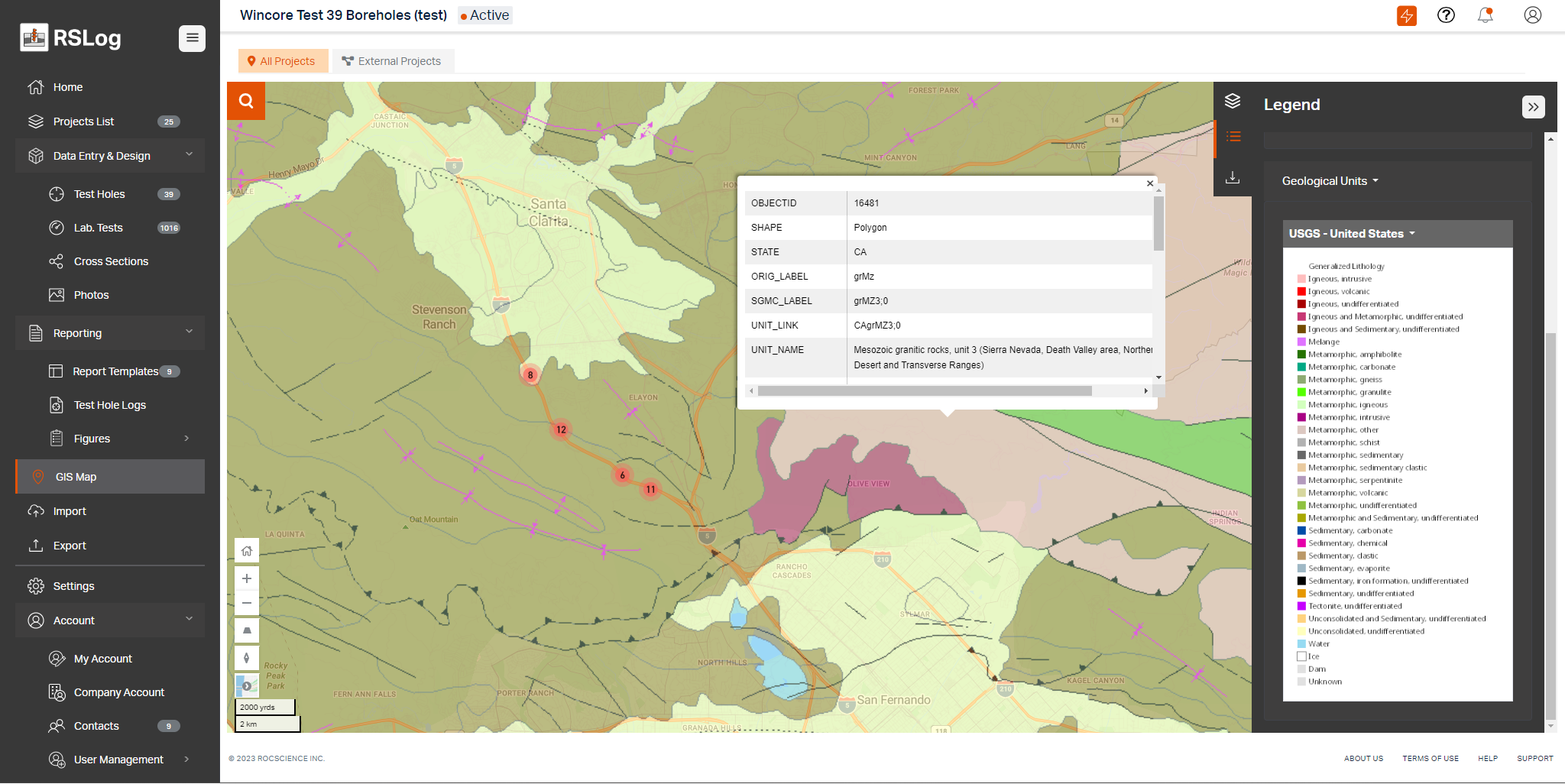 Use the Pre-Investigation Planner to Manage Your Subsurface Investigations
Next time you plan for a subsurface investigation, use RSLog's new Pre-Investigation Planner to prepare the list of boreholes with their proposed locations, sampling methods, field tests etc. During drilling, add borehole details while on site and update the status of the borehole; this way the project manager can track the progress of drilling at any point.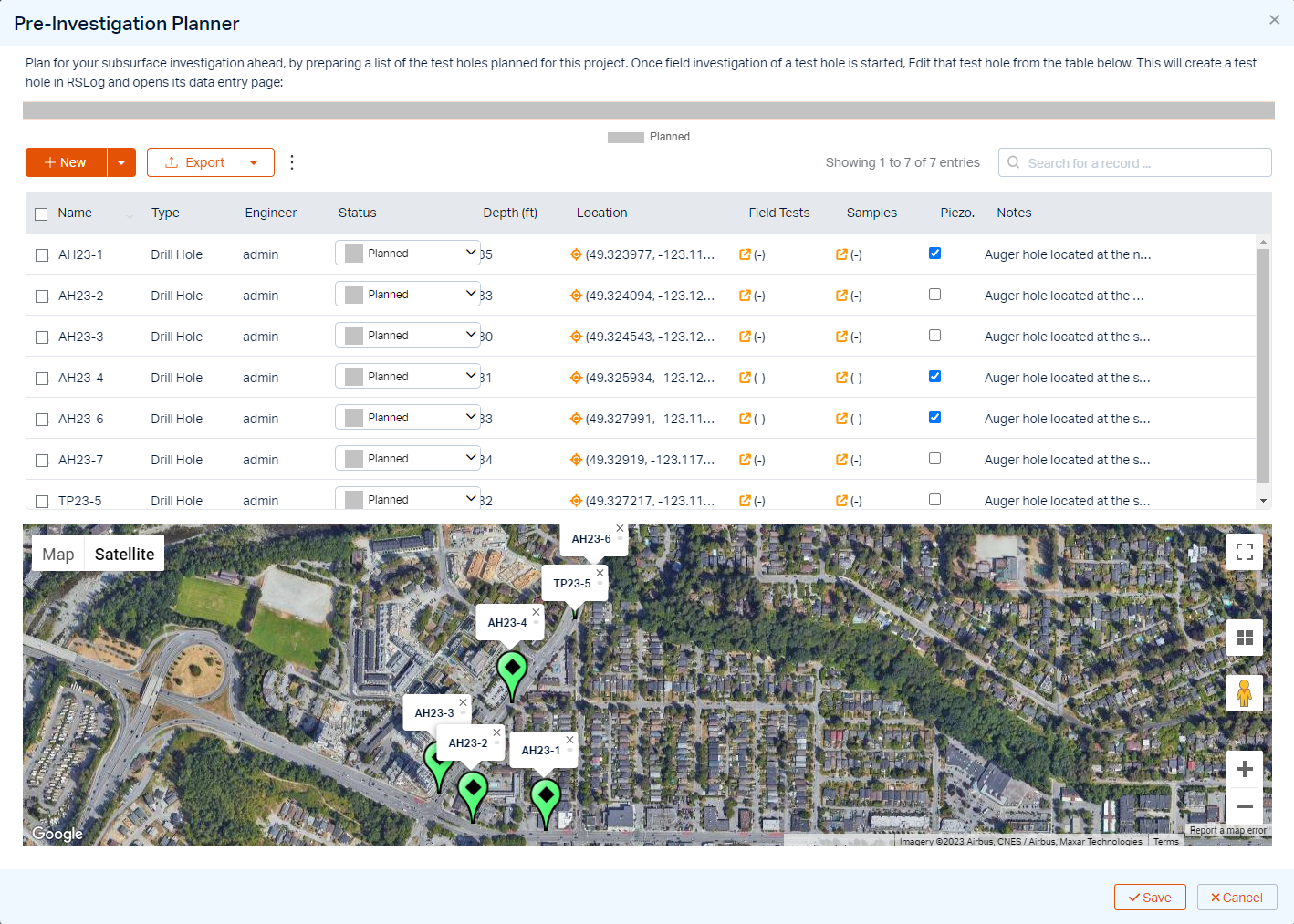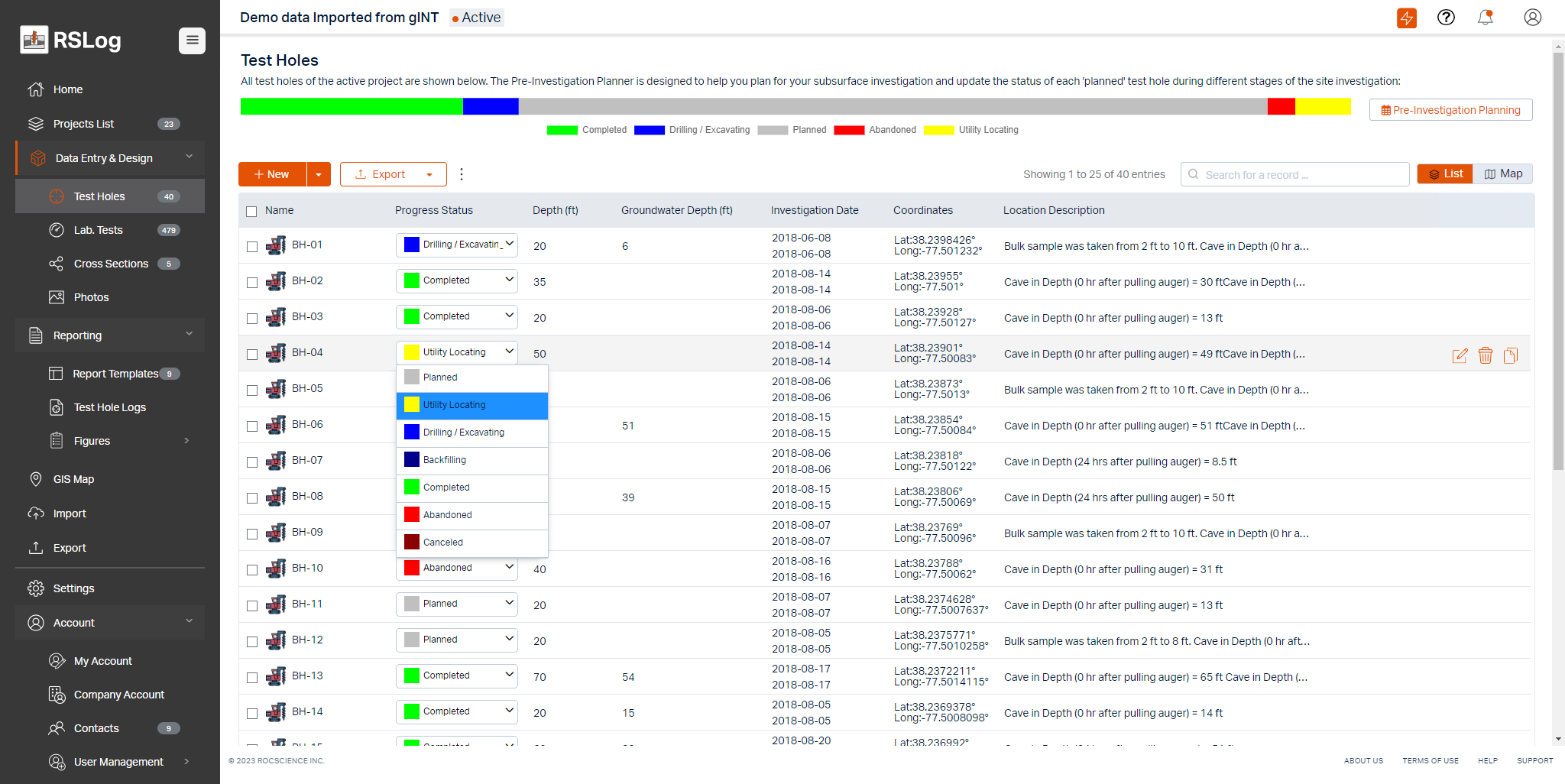 Export Your Borehole Data to Civil3D, Google Earth, Excel, …
RSLog's built-in GIS system keeps the database of boreholes work in sync with the map, and makes integration with other programs easy. Exporting borehole data and cross-sections to Google Earth, Excel, AutoCAD and Civil3D is just one click away.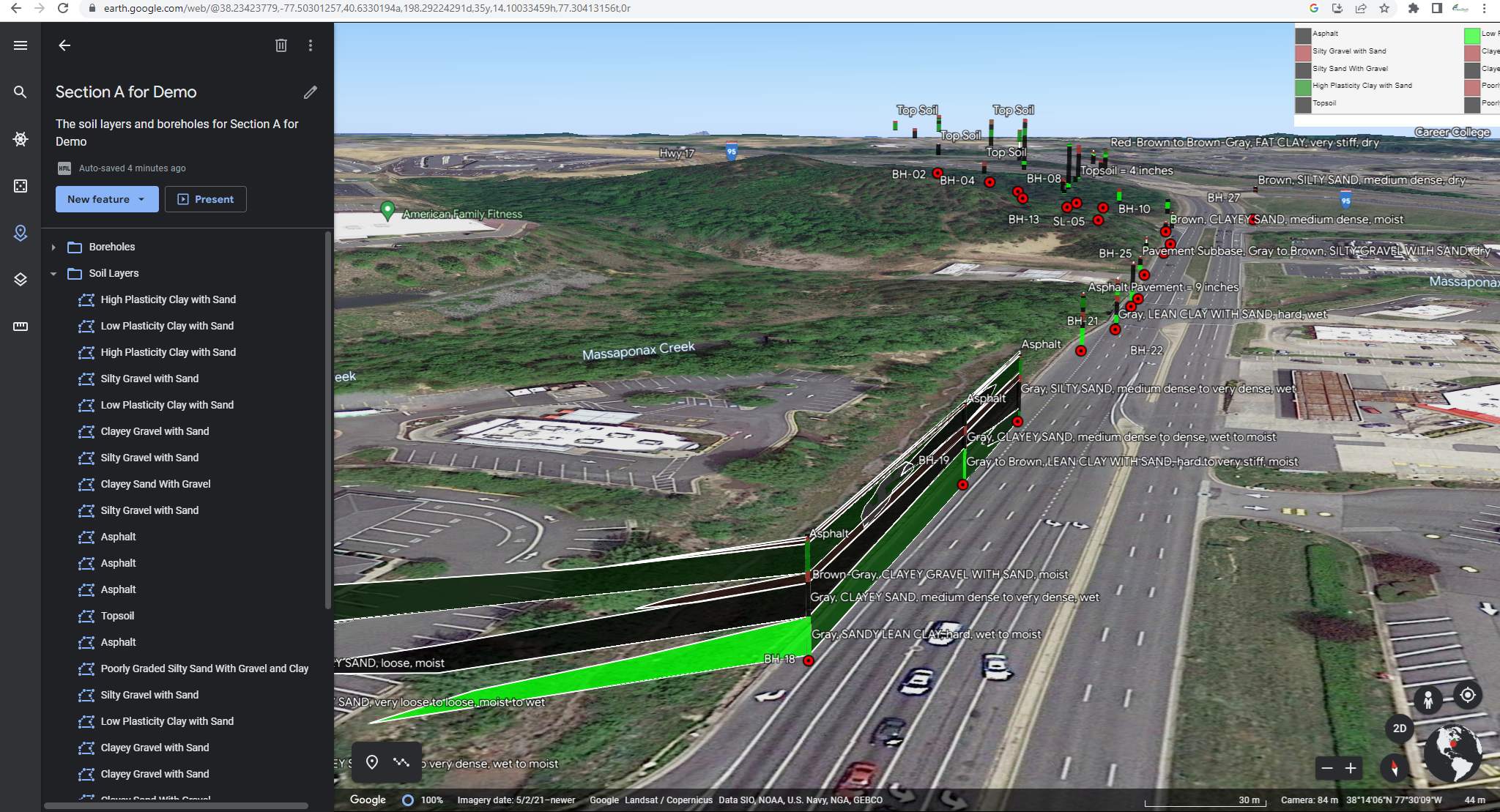 RSLog Now Covers Any Coordinate Systems
You can now enter borehole and project coordinates in geographic (WGS 84), UTM, SPCS, and other projected coordinate reference systems (using EPSG codes). We make sure that your boreholes are properly located on RSLog's GIS map and Cross-Section Designer.
Import Your gINT and Wincore Files to RSLog
Want to explore your old gINT (*.gpj) or Wincore (*.clg) project files and import your borehole data to RSLog? The latest version of RSLog imports your data and adds the boreholes to its built-in GIS system. We will be pleased to help you set up a strategy for migrating data from your current borehole logging software into RSLog.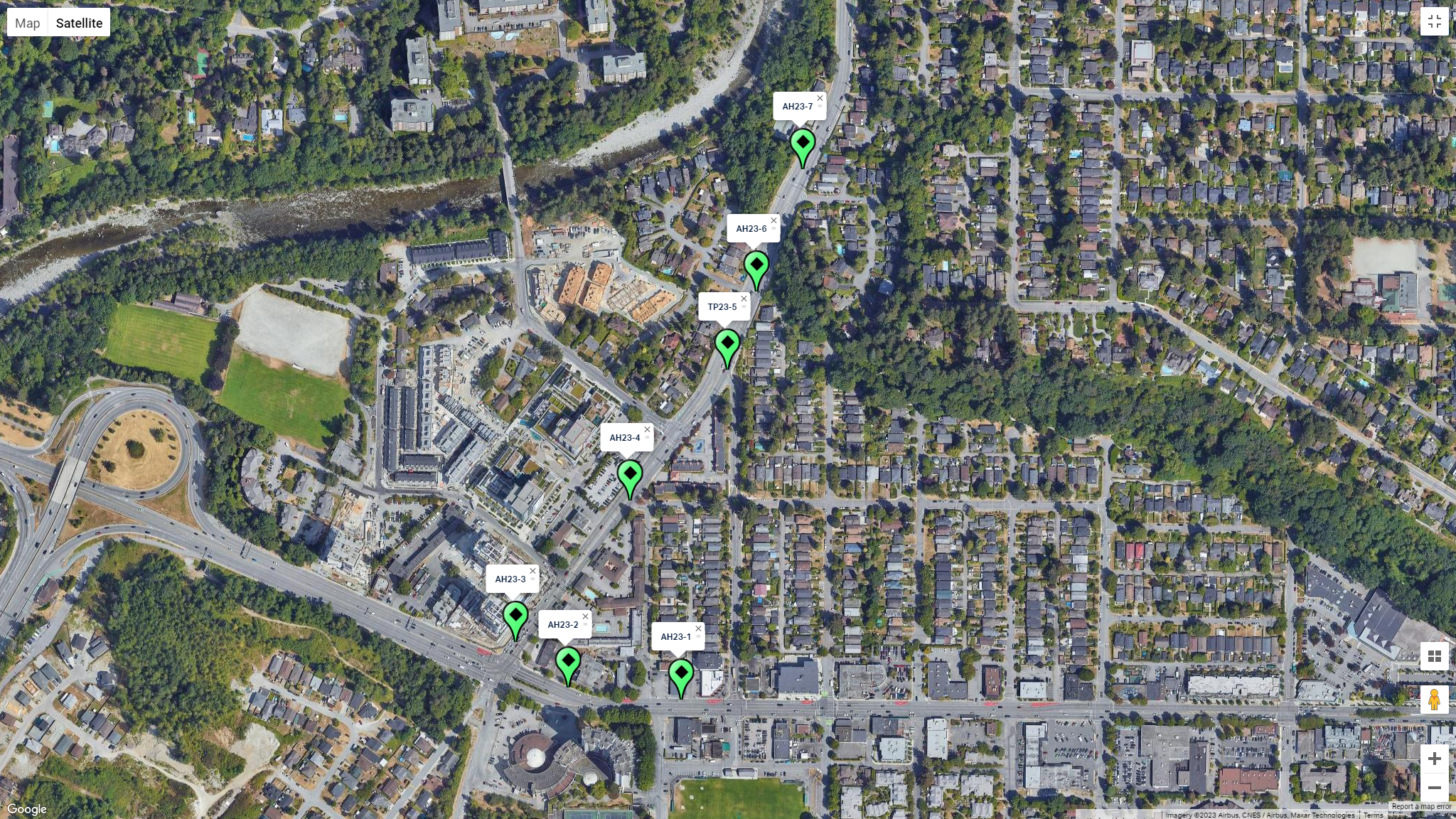 What's next for RSLog?
RSLog will soon have an iOS / Android app for data collection during drilling. RSLog app offers a seamless sync with your RSLog account and provides a live progress of site investigation.
Modern tools are supposed to make things easier for everyone! With RSLog you can transfer the data of a project to your clients (e.g. your Department of Transportation) with one click. This way both parties have a database and GIS system that is always up-to-date.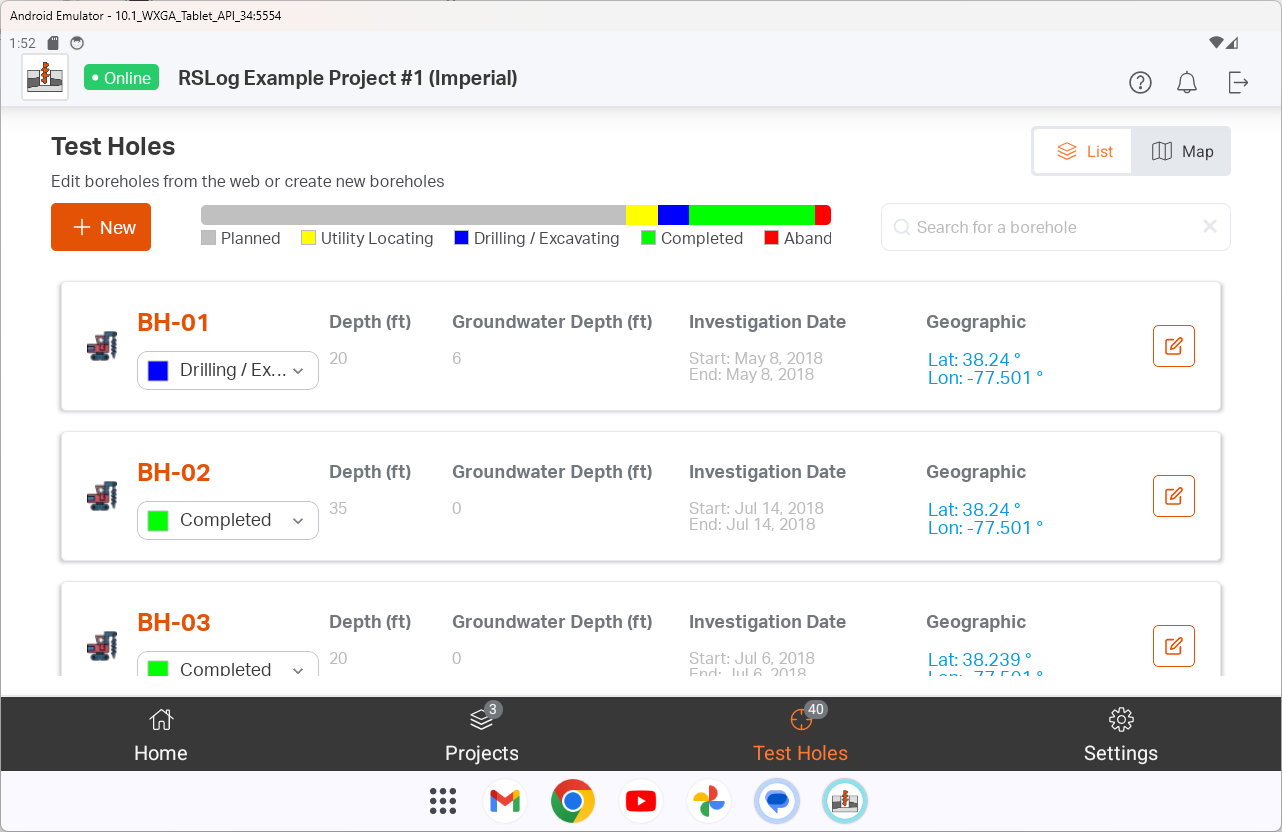 1 Authors:
Alireza Afkhami, Senior Manager, Web Applications at Rocscience
More from Rocscience