Product Announcement, Article
Rocscience Teams Up With Dar For New Settle3 Innovations
Published on: Oct. 12, 2020 Updated on: Sep. 28, 2021
4 minutes read
As geotechnical engineers, we can have a tunnel like focus when modelling the behaviour of rocks and soil. The purpose of modelling soil behaviour is often so that structures may be built upon those material layers, yet to a geotechnical engineer these structures are mainly viewed as just hypothetical loads. This is why Rocscience has partnered with the structural engineers at Dar to bring a fresh perspective on the complexities of foundation geometry and stresses. Together, Rocscience and Dar have developed the new Multiple Load Importer tool to allow for the seamless integration between Settle3 and CSI SAFE, Dar's structural software for designing foundations.
Multiple Load Importer
The new Multiple Load Importer feature works by allowing the exchange of boundary conditions between Settle3 and CSI SAFE. With this tool, the foundation geometry and stresses can now be directly imported into Settle3 from an excel file produced by CSI SAFE. In turn, Settle3 is able to export the moduli of subgrade reaction at each node of the foundation, which allows for a correct representation of the settlement in CSI SAFE.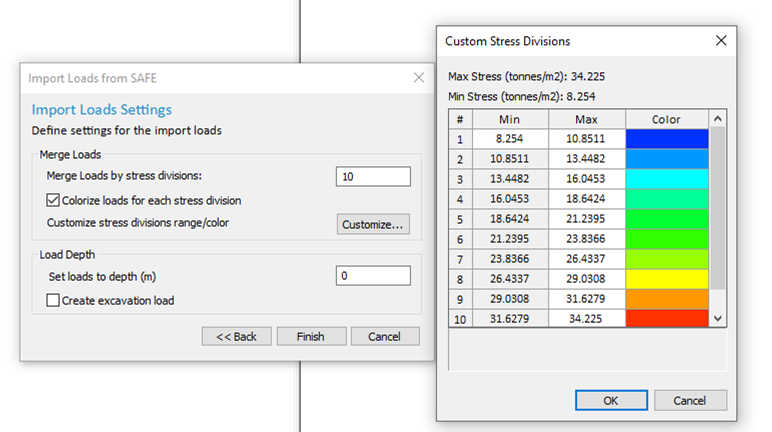 Prior to this new feature, both structural and geotechnical engineers had to deal with a sometimes cumbersome and repetitive process of inputting load patterns and soil responses. With Settle3 specifically, this meant users had to manually import the load with the corresponding coordinates and magnitude of load. With the Multiple Load Importer tool, this process has been radically improved by allowing users to simply import batch loads with associated coordinates, magnitude, and elevation. Settle3 will then use this data to automatically generate query points either at the center of each imported load or at the edges of loads for output results such as subgrade soil modulus.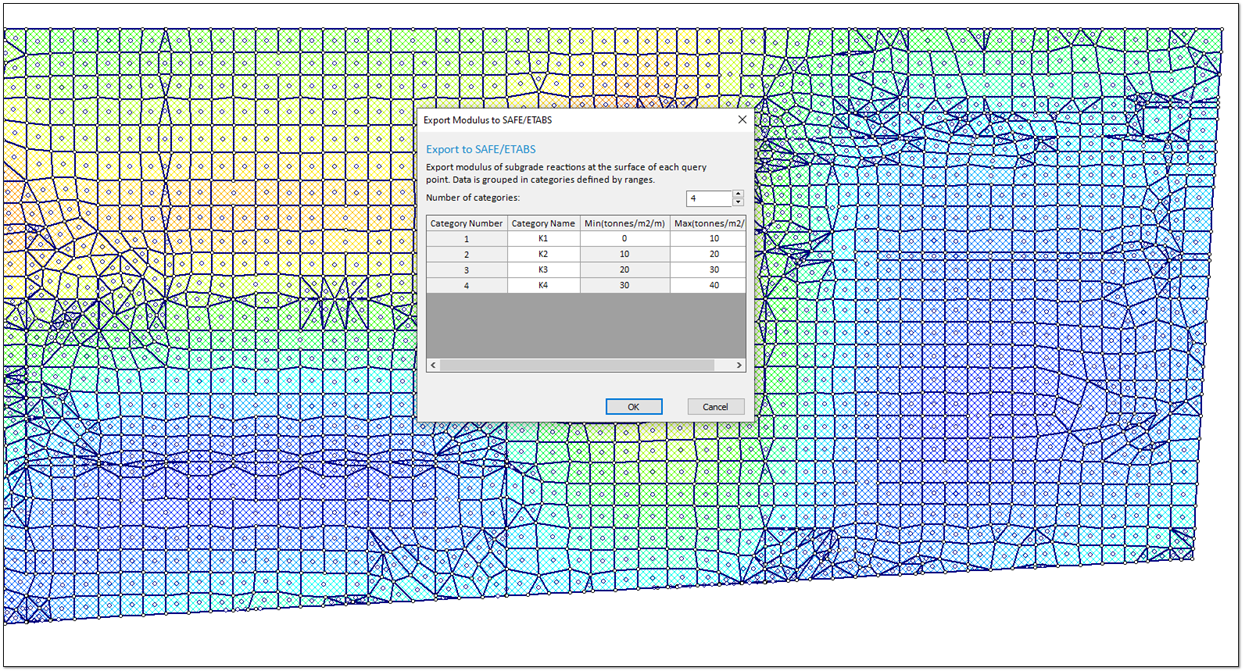 This innovative, new interface between these two software programs means not only time saved on the input of data, but also more accurate modelling for both geotechnical and structural engineers alike.
More new features coming to Settle3!
The Multiple Load Importer isn't the only new tool coming to Settle3 this month. A new, Rapid CPT Data Import feature has been added that allows users to import multiple CPT data files from data forensics. After entering their login information from the database, users can import multiple CPT files from their cloud server and import the data into Settle3. This CPT data can be used to create boreholes and generate a soil profile for the model.

The new Rocscience Report Generator has also been added to Settle3. Formerly known as the Info Viewer, the Report Generator allows users to create sleek, professional looking reports with a customizable look and feel. Just like with the Info Viewer, the content of the report can be customized to include results such as settlement in the model, CPT analysis, liquefaction analysis, and ground improvement sensitivity analysis. Unlike before though, you can take those results further by adding images and comments for any additional details required.
How do I get the updates?
If you're an existing customer and have a Maintenance+ subscription, keep an eye on your Inbox. As soon as the release is ready, you'll receive an email from us with download links and instructions for updating your license.
If you're a license owner but don't have Maintenance+, now's your chance to subscribe to our enhanced maintenance and support service. Maintenance+ gives you the peace of mind of knowing that you're always working with the latest version of your software.
Finally, if you're a new user, give Settle3 a try by signing up for a free trial version.
More from Rocscience