Article
Rapid CPT from Dataforensics now in Rocscience Settle3
Published on: Nov. 01, 2020 Updated on: Nov. 09, 2023
3 minutes read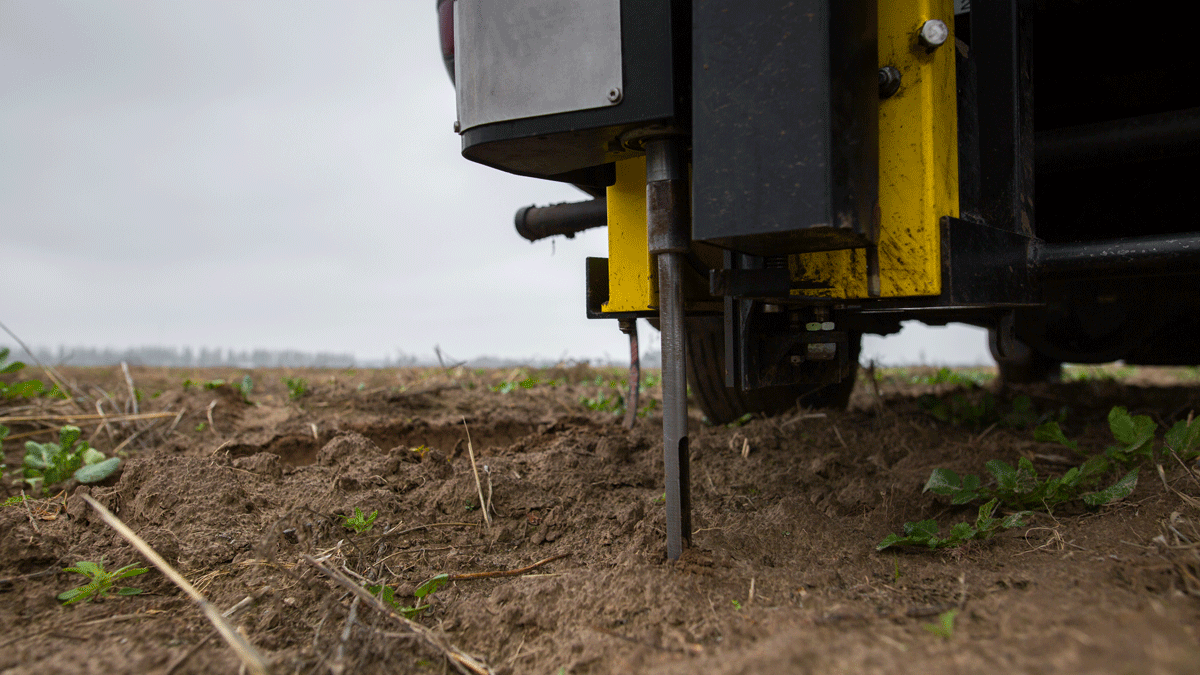 November 2020
Now work with accurate, more reliable cone penetration test data in Settle3.
Toronto, ON: Dataforensics and Rocscience has come together to bring convenience to its users by allowing them to access Dataforensics' Rapid CPT data directly from Settle3 in a matter of a few clicks.
The Cone Penetration Test (CPT) that has been widely used by geotechnical users from around the globe as an in-situ test to map soil profiles and determine soil properties, was developed in the 1950s at the Dutch Laboratory for Soil Mechanics. The test that consists the pushing of an instrumented cone with the tip facing down, into the ground at a controlled speed is one of the most trusted methods of soil investigation techniques accepted worldwide.
CPT provides large amounts of data that needs analyzing and reporting and it can be a very laborious process as it requires significant amounts of manual data manipulation which is prone to human error. This is completely eliminated by Dataforensics' CPT interpretation software, Rapid CPT provides users with a complete and accurate interpretation of results without any transposition errors.
With the integration with Settle3, users can now directly import multiple CPT soundings from Dataforensics Cloud into the Settle3 software with just a few clicks and better analyze and interpret their models.
The benefit of using Dataforensics' CPT data in Settle3 is multifold for the user. Engineers not only save time by avoiding manual calculations and having instant access to the data, but also ensures accurate and reliable data given the standardized formulas with Settle3 allowing users to import multiple CPT data at one go, it ensures the scope of multiple analyses at the same time.
This collaboration between Rocscience and Dataforensics to provide users with the convenience of accurate data within a small fraction of the actual time it takes to calculate such large volumes of data, has been done keeping the end user in mind. Both the companies believe in simplifying processes for their users and this association is a positive step towards achieving this common goal.

About Dataforensics: Dataforensics is a leader in deploying software applications that serve as core components for data and personnel management within geotechnical and geoenvironmental engineering. Our solutions enable
efficient, timely, and accurate assessments. The resulting assessments are used to support analysis and design activities by the engineering and construction industries, as well as federal, state, and local government organizations. For more information, please visit www.dataforensics.net.
About Rocscience: Founded in 1996, Rocscience is a world leader in developing 2D and 3D software for civil, mining, and geotechnical engineers. For over 20 years, we've built on leading-edge research to create the best geotechnical software available. As engineers ourselves, we know the importance of having reliable and easy-to-use software. That's why we constantly develop and refine our programs to make expert solutions that work for you.
More from Rocscience