Article
Meet The New CEO of Rocscience
Published on: Sep. 15, 2020 Updated on: Jul. 20, 2022
2 minutes read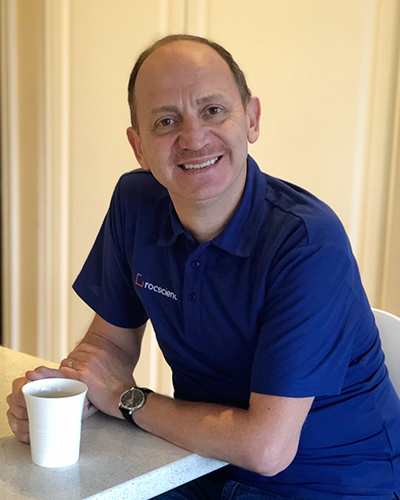 Throughout my career, I have had the pleasure of working with some of the finest engineers. I have had the opportunity to mentor some of them at the University of Toronto and then later, also work with them at Rocscience.
Rocscience is much bigger today than what I had envisioned when we started out in the early 1990s, and I am grateful to all those who have been a part of this incredible journey, making our company today a world leader in geotechnical software.
As we aim to push our horizons and grow as an organization, it is with great pleasure that I am announcing Dr. Thamer Yacoub as the new CEO of Rocscience effective September 1st, 2020.
Thamer has over 25 years of experience in geomechanics and numerical modeling and has been associated with Rocscience from the time when we were the Rock Engineering Group at the University of Toronto. We have come a long way since then.
Thamer completed his Bachelors and Masters degrees in Civil Engineering in 1986 and 1990 from the University of Baghdad in Iraq. He obtained his Ph.D. degree in geomechanics from the University of Toronto, Canada, in 1999.
Having worked at Rocscience for over 20 years, his expertise has greatly improved our software. He has worked on many different programs and was an integral part in the development of the boundary element engine of EX3, finite element engine of RS2, and groundwater engines of Slide2 and RS2. In addition, Thamer was also the lead developer for Settle3. From a business perspective, Rocscience has grown rapidly as a company due to his strong leadership as President.
Thamer brings a broad range of skills to his new role as CEO and President, and I look forward to continuing to work with him, along with Dr. Brent Corkum (CTO), as part of the Rocscience management team.
On behalf of Rocscience, I want to congratulate Dr. Thamer Yacoub on the new position and acknowledge his hard work and dedication to building Rocscience into the global company that it is today.

Dr. John Curran
Founder & Executive Chair, Rocscience
More from Rocscience