Article
Innovation & Geosynthetics: A Collaboration Between Rocscience & Wavin
Published on: Sep. 01, 2020 Updated on: Jul. 05, 2022
3 minutes read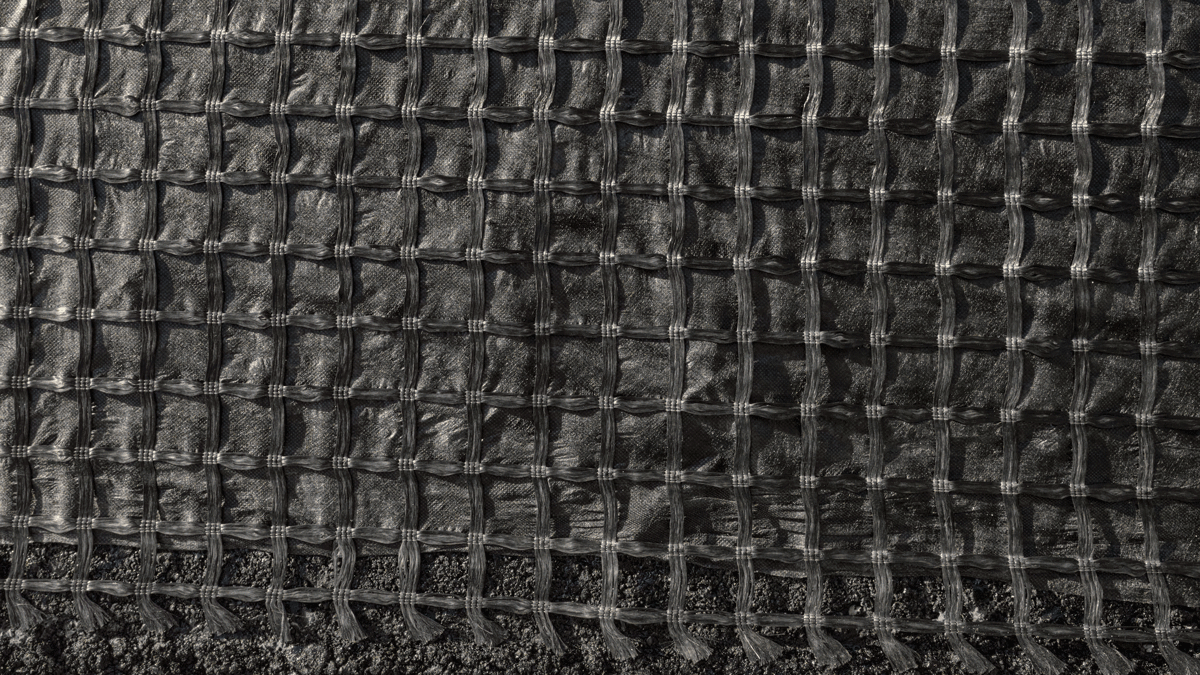 September 2020
Rocscience introduces Wavin Geosynthetics to Slope Stability Software Slide2, Slide3, RS2, & RS3.
Toronto, ON: Rocscience is pushing the boundaries of innovation to ensure users get the most comprehensive geotechnical software on the market. With the upcoming updates to slope stability programs Slide2, Slide3, RS2,
and RS3, Wavin Geosynthetics will be introduced as new Support Properties which will include woven geotextiles, as well as uniaxial and biaxial geogrids.
With this addition, users will be able to integrate specific Wavin Geosynthetics directly into their design. This generates the values of the geosynthetics automatically, avoiding the need to manually enter the parameters, leading to faster and more cost-effective analysis.
With the addition of Wavin's 12 different woven geotextiles, 8 uniaxial geogrids, and 2 biaxial geogrids to choose from, Rocscience is expanding the comprehensive library of geosynthetic support properties available for slope
stability analysis.

The list of geosynthetics include:

Woven Geotextiles
• Wavin T2100
• Wavin T2400
• Wavin TR3000
• Wavin TR4000
• Wavin TR5000 HF
• Wavin TR6000 HF
• Wavin TR7000 HF
• Wavin TR10000
• Wavin HR160
• Wavin HR220
• Wavin HR300
• Wavin HR400

Uniaxial Geogrids
• Wavin GUX-25
• Wavin GUX-30
• Wavin GUX-37
• Wavin GUX-49
• Wavin GUX-61
• Wavin GUX-66
• Wavin GUX-74
• Wavin GUX-89

Biaxial Geogrids
• Wavin PBX 2020
• Wavin PBX 3030
In the geotechnical field, geosynthetic materials can be used as barriers, for containment purposes, drainage, filter, or protective layers as well as a variety of other functions. They are growing in popularity among geotechnical engineers because they can be cost-effective. The use of geosynthetics can often reduce the need for soil materials, increase the speed of construction, and can provide improved performance. Also, because geosynthetics are lightweight and easily transported, emissions from transportation are reduced, lowering the carbon footprint and overall environmental impact of construction.
As we become more conscious of the financial and environmental impact of materials, the use of geosynthetics will continue to grow and Rocscience will be at the forefront, ensuring they are included in our software. The addition of Wavin geosynthetics is another way we are providing the most comprehensive slope stability software on the market.
About Wavin: Wavin is a company focused on innovative solutions for the building and infrastructure industry. They develop and manufacture products that are used for water supply, sanitation, climate-resilient cities, and building performance. Among their many products are geosynthetic materials with geotechnical applications. Wavin is rooted with a vision of sustainability and looks to maintain a positive environmental impact
with their business.
About Rocscience: Founded in 1996, Rocscience is a world leader in developing 2D and 3D software for civil, mining, and geotechnical engineers. For over 20 years, we've built on leading-edge research to create the best geotechnical software available. As engineers ourselves, we know the importance of having reliable and easy-to-use software. That's why we constantly develop and refine our programs to make expert solutions that work for you.
More from Rocscience