Video
Webinar: Using Norsand Constitutive Model for Deformation and Stability Analyses Problems
Published on: May 27, 2022 Updated on: Jul. 05, 2022
54:49 watch time
This webinar showcases how you can use Norsand Constitutive Model for deformation and stability analyses problems.
The webinar took place on Wednesday, May 25th, 2022, at 1 PM EDT.
Note: Clicking on the image below will redirect you to the Rocscience YouTube channel where you can view the full video.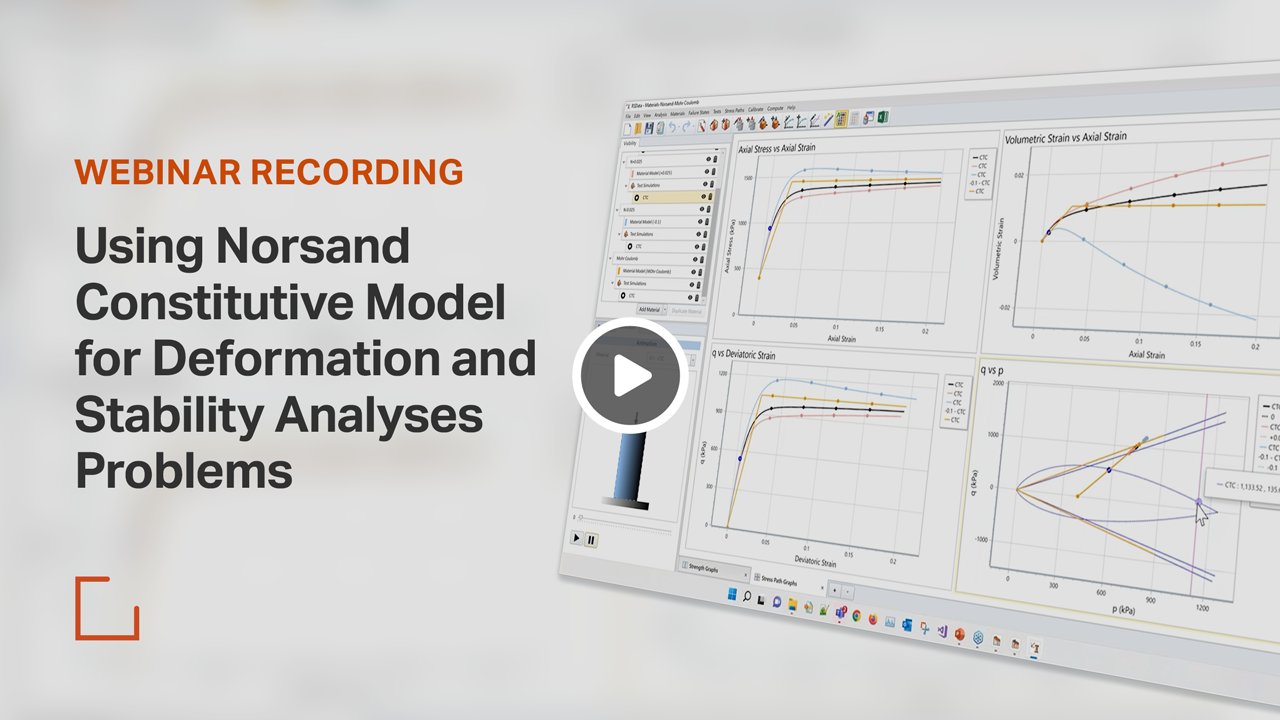 More from Rocscience