Video
Webinar: Statistics and back analysis in Slide2 and Slide3
Published on: Jun. 10, 2022 Updated on: Jul. 25, 2022
56:47 watch time
This webinar highlights how you can use Slide2 and Slide3 to carry out Statistics and Back Analysis.
The webinar took place on Wednesday, June 8th, 2022, at 1 PM EDT.
Note: Clicking on the image below will redirect you to the Rocscience YouTube channel where you can view the full video.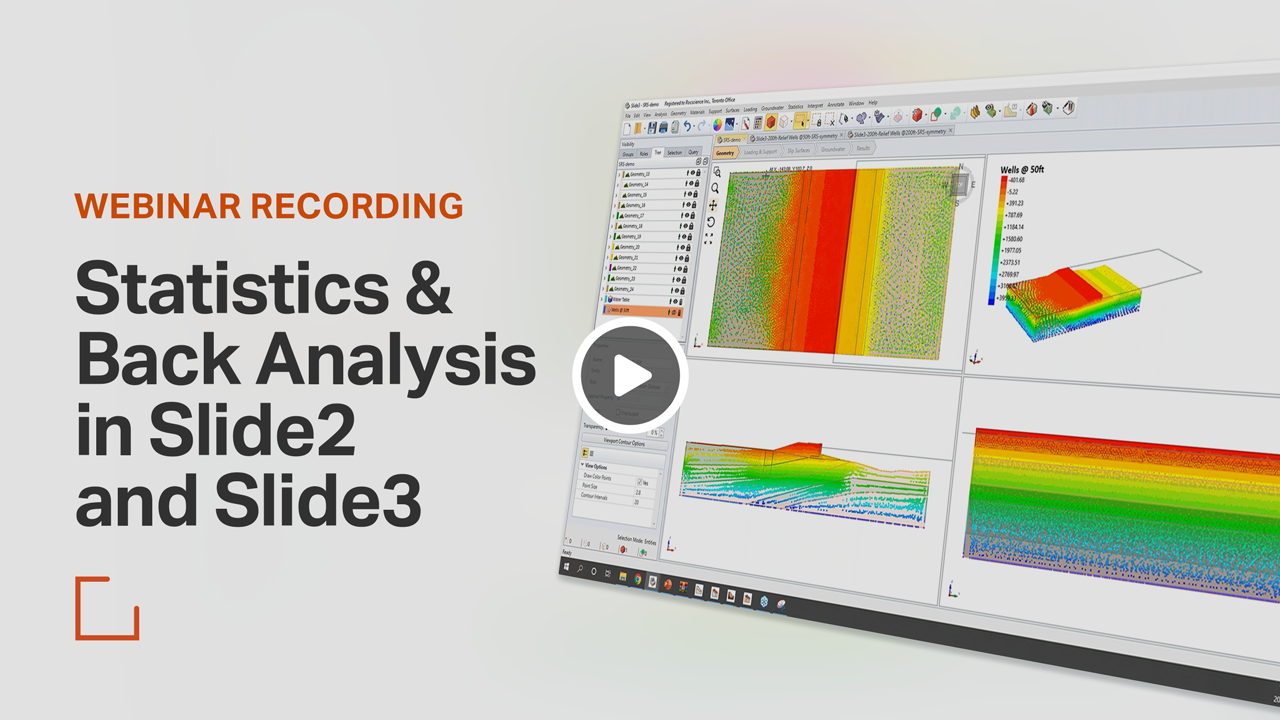 More from Rocscience