Article
New in RSPile: Bored Pile Analysis and Much More
Published on: Oct. 11, 2020 Updated on: Jul. 21, 2022
4 minutes read
As we move into the final few months of 2020, it can feel like the year is already over. For RSPile though, 2020 still has tons of great new surprises for users to look forward to. This October marks the release of not only a new pile analysis method, but several global updates that are going to make your next pile analysis anything but boring.

Bored Pile Analysis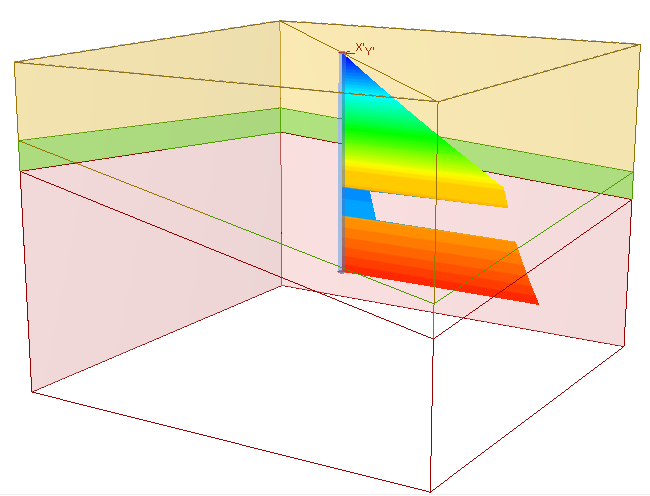 RSPile is once again proving why it's one of the most comprehensive general pile analysis programs on the market as it introduces yet another new pile analysis option to its roster – Bored Pile Analysis.
The analysis of Bored piles differs from other options because of its focus on computing the Ultimate capacity of a pile in resisting applied load. The piles themselves differ as well. Unlike prefabricated piles, bored piles are formed by drilling a borehole for a reinforced concrete pile and pouring the concrete on site.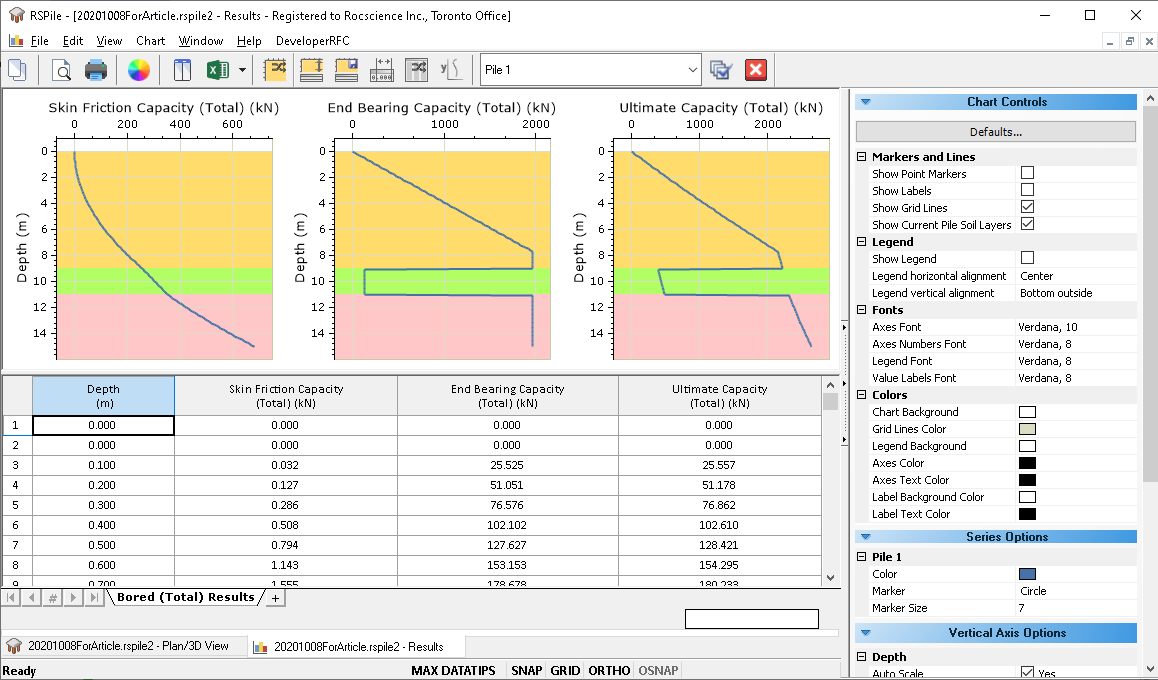 Bored piles are commonly used when building and reinforcing foundations of structures and are a great option for building near existing foundations because of the minimal vibrations caused by their installation. What's more, they are thoroughly versatile option for when a project requires piles of varying lengths.
Needless to say, this analysis option is the ideal accompaniment to any urban geotechnical project requiring piles, and was, as a result, developed in accordance with the Federal Highway Administration (FHWA) and American Association of State Highway and Transportation (AASHT) standards.
Like with all pile options in RSPile, users have several cross-section design options for their reinforced concrete piles including circular, square and rectangular. Similarly, the soil properties options for Bored pile analysis include a comprehensive range of options, including some new soil types not previously offered in the program. The main soil conditions computations considered for bored piles though are the effects of soft soil conditions or scourable soils.
More changes to RSPile
With the addition of the Bored pile analysis option, also comes a refresh to the RSPile Project Settings. Users will notice a new Carrying Capacity category has been added, allowing you to consider piles for more than just Individual or Grouped Pile Analyses.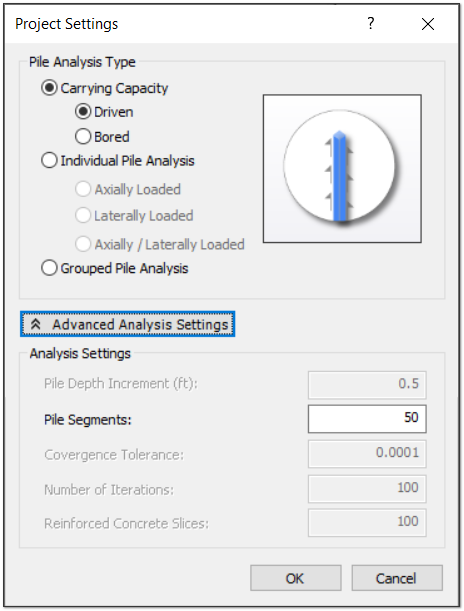 If that wasn't enough, a new advanced analysis setting has been added allowing users to specify the Pile Depth Increment. This option allows users to specify the spacing between pile tip depths where the total capacity is computed for Bored Pile Analysis. Capacities, in this case, are computed starting at the defined pile head or ground surface (whichever elevation is less).
Sneak Peek: Other 2020 features to look forward to
Coming later this year is a new pile design function that was requested by several RSPile enthusiasts. The feature is called the Multi Cross Section and allows users to design piles with several varying cross-sections. This new tool will allow users to design things like step-tapered piles and piles of different shapes and will help to better reflect the complexities of modern-day pile design.
Another option coming is the addition of unit skin friction and unit tip resistance for results graphs and tables. Currently, in RSPile, values like Restrike, Driving, and Ultimate capacities are listed in total/force values.
Adding this additional results option for viewing per area resistance of the soil will help practitioners better optimize their designs.
How to get the updates
If you're an existing customer and have a Maintenance+ subscription, keep an eye on your Inbox. As soon as the release is ready, you'll receive an email from us with download links and instructions for updating your license.
If you're a license owner but don't have Maintenance+, now's your chance to subscribe to our enhanced maintenance and support service. Maintenance+ gives you the peace of mind of knowing that you're always working with the latest version of your software. To subscribe now, contact us at maintenanceplus@rocscience.com.
Finally, if you're a new customer, give RSPile a try by signing up for a trial version.
More from Rocscience