Article
New Report Generator coming to the Rocscience Suite
Published on: Mar. 16, 2020 Updated on: Nov. 09, 2023
2 minutes read
This spring, Rocscience is excited to announce the introduction of the Report Generator, a dynamic new reporting tool coming to some of Rocscience's most powerful programs, including Slide2 & Slide3, RS2 & RS3, and EX3. Formerly called the Info Viewer, this new reporting tool lets you create sleek, professional looking reports for your geotechnical project.
When you launch the Report Generator it will automatically create a report of your analysis, and package it with a customizable cover page, table of contents, headers and footers, and so much more.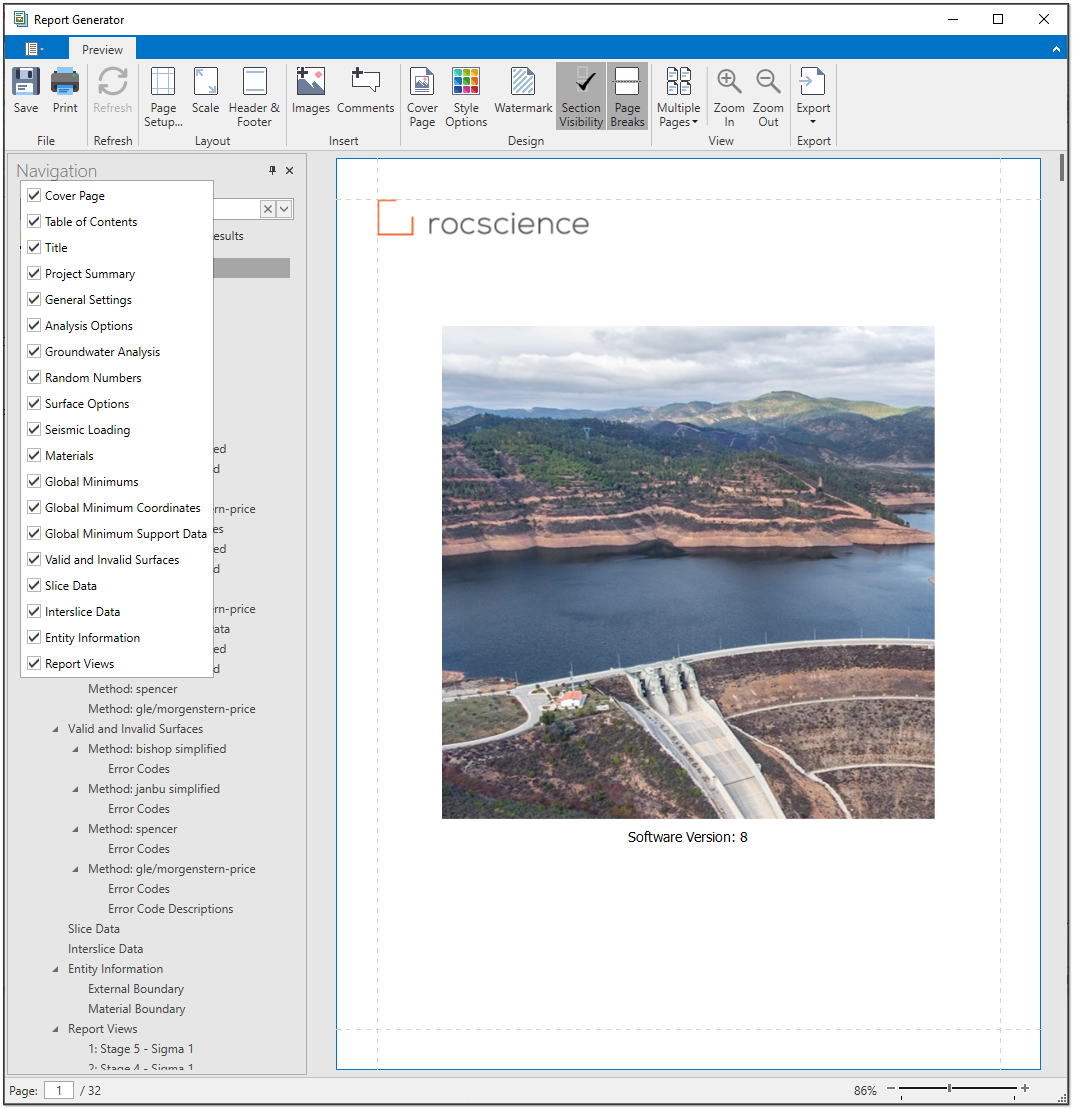 The Report Generator includes a navigation bar that lets you quickly navigate and search the report. Just click on the document map to view to sections of the report or use the search bar to look for specific content. Included in the report is a table of contents that is automatically created and adjusted as you add and remove sections from your analysis.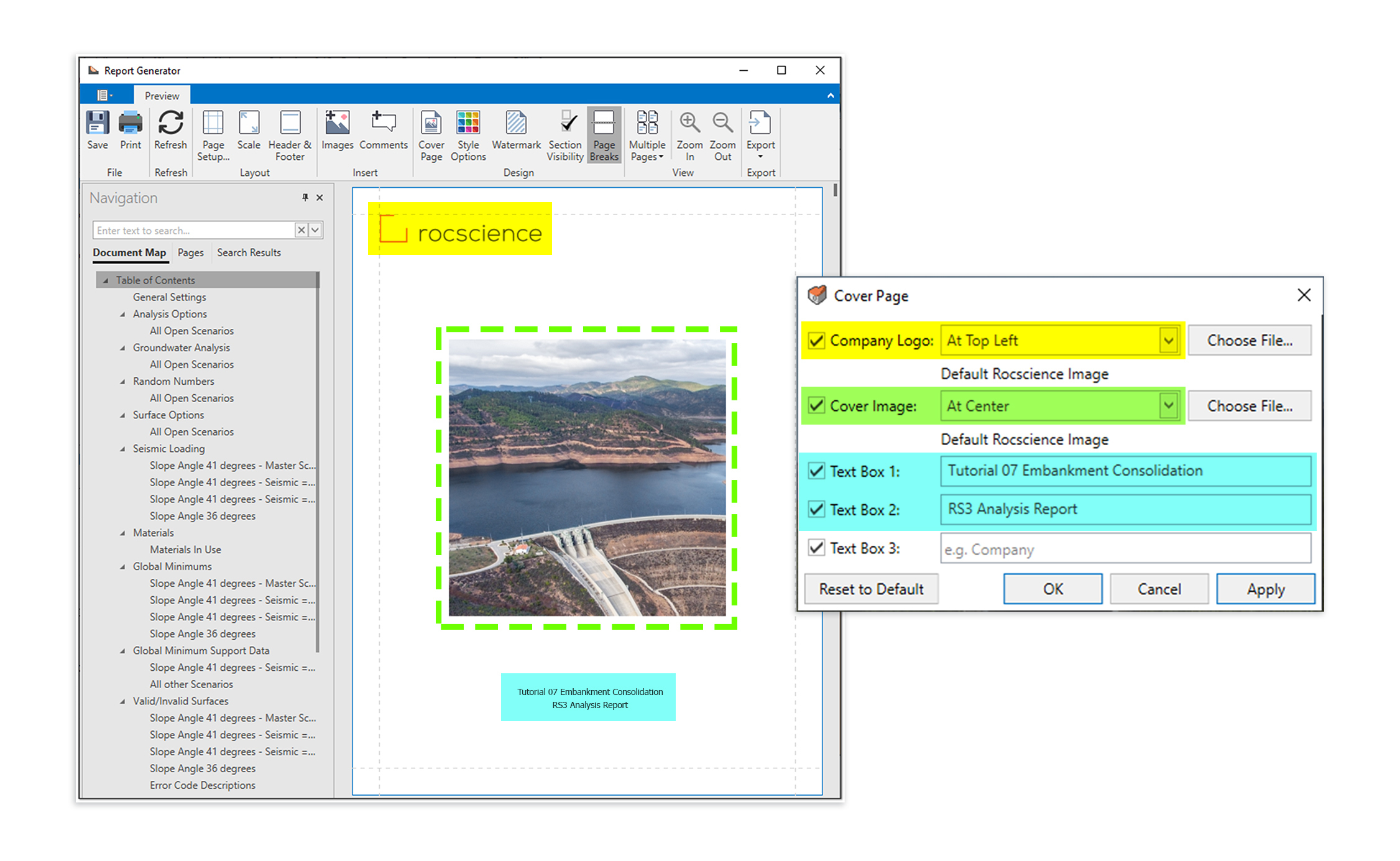 A sleek, editable cover page is automatically created for your report and can be customized with your own images, company logo, and more. Use the controls to easily adjust the layout and select what sections to include. Once you're happy with the look of your cover page, you can save time by saving these customizations for use on future projects.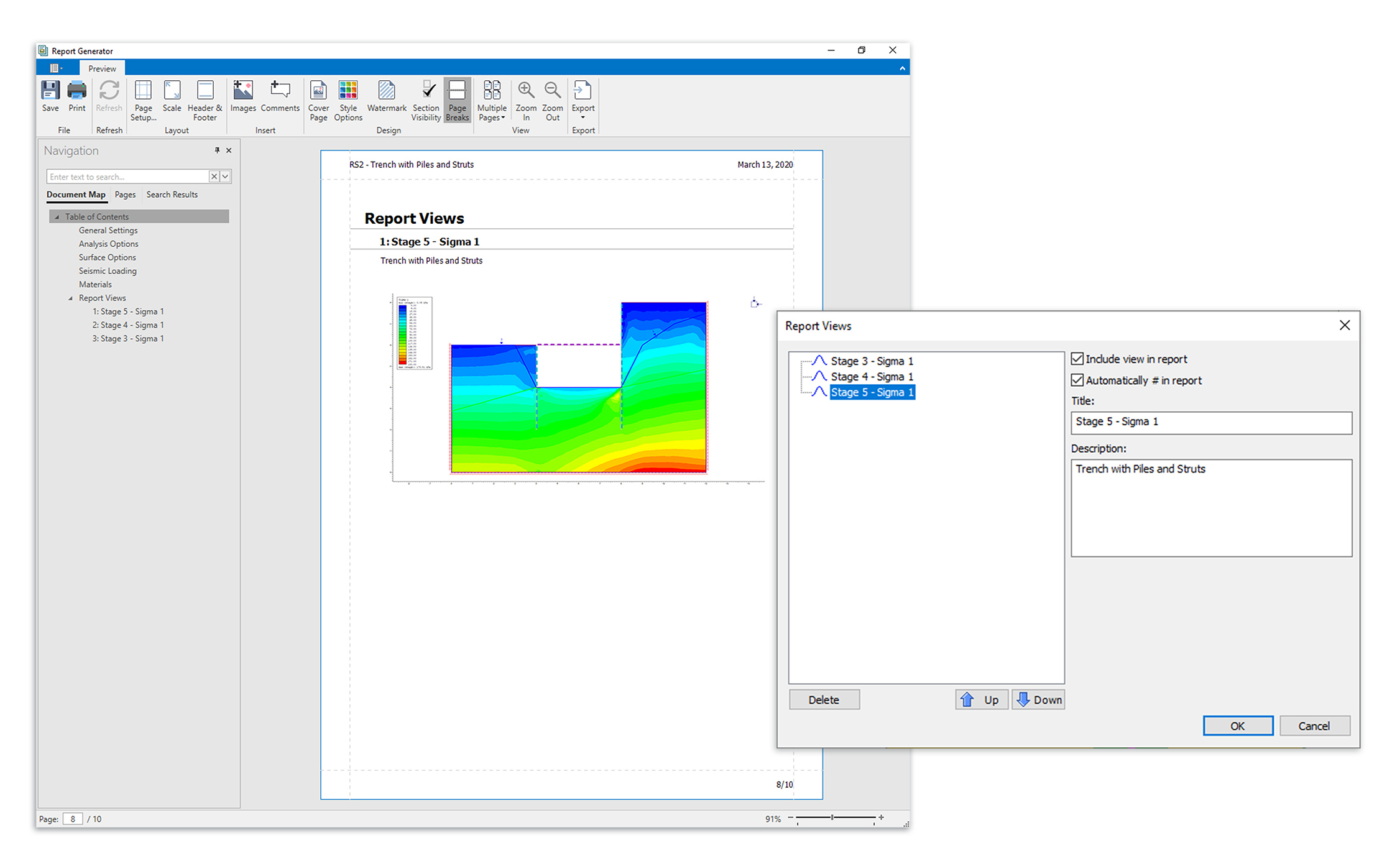 With the Report Generator you can edit more than just the look of your report though. You can also add content of your own! Use the Add Images or Add Comments buttons to add text and images to any section of the report. If you want to add snapshots of the computed model, you can do that as well from the Interpret window of your Rocscience program. The tool lets you add multiples views of your model, add titles and descriptions, and even arrange the order of the views. The views of the model will then be added to the end of your report.
Once you're done customizing your report, you can easily print or export the file.

More from Rocscience